Discussion Starter
·
#1
·
2010 Independence Day Shoot
I did more shooting with the subguns this year than I did shooting photos. A perfect size crowd who exhibited good gun handling skills. I'm proud to be associated with this group and it was nice to see Mario and a number of other great folks I hadn't seen in far too many months. We had nice weather for the shoot this year with mostly light breezes and temps right at 100... MUCH cooler than last year by about ten degrees and no breeze.
We held a raffle for a beautiful laminated stock Tula Arsenal Mosin Nagant package complete with all accessories and 100 rounds of ammo for Tony Wright who's running for Senate District 7. Caver graciously sold time on his .50 caliber Barrett at five bucks a shot. All that money went to Tony's campaign fund, and I think between both fund raisers we managed to generate close to $400.00 to help send Tony to Carson City. I told my wife I wasn't going shooting today, I was going to a political fund raiser. Now I've been to a couple of fund raisers in the past, but this was by far the most fun I've ever had at one of these events. A big THANKS to all of you fine folks who came out and helped raise a little money for a great cause and thank you for coming out and meeting the crowd Tony.
The biggest hit of the day, (by far), for the ladies was the on site Port-a-Potty brought out by David. You're a hero with the girls my friend. I asked and you delivered. Thank you sir!
I arrived before 7:30 and someone had already established the firing line. I don't know who that was but thanks for your time and providing the marking paint which is five bucks a can. I bought some marking paint thinking I'd need to establish the line and I was pleasantly surprised that it wasn't needed. Adam did a great job conducting the safety briefing and we actually held two meetings so the people who arrived late understood the rules and code of conduct for the shoot. Everyone who came was great and we all had a safe and enjoyable day. Thank you all.
Ronnie's retro shortie.
SHWEET!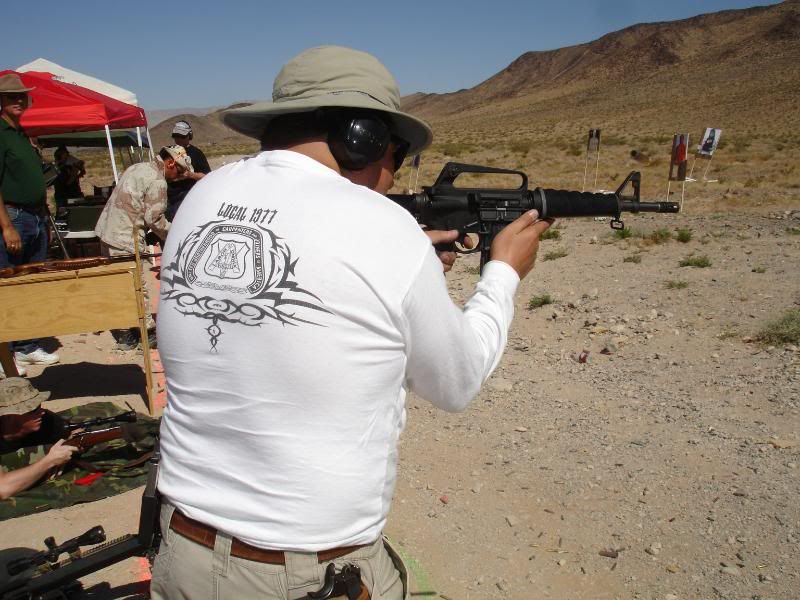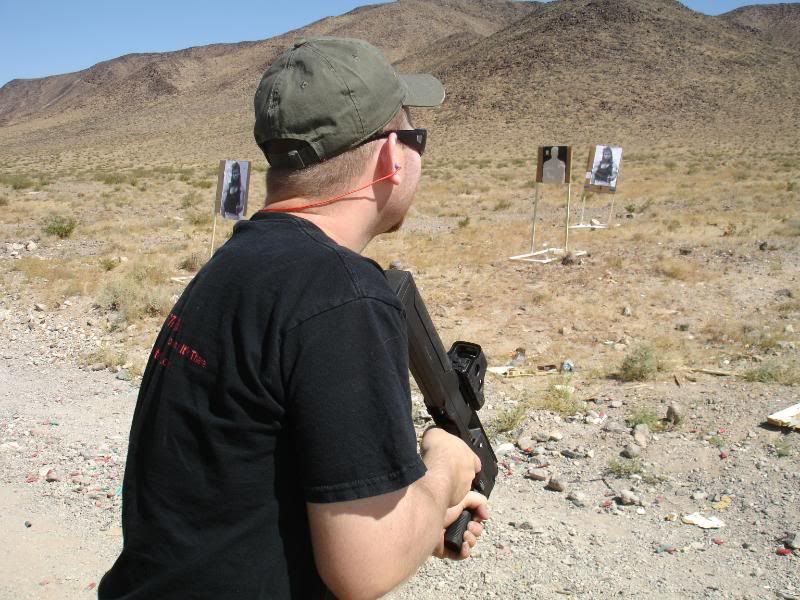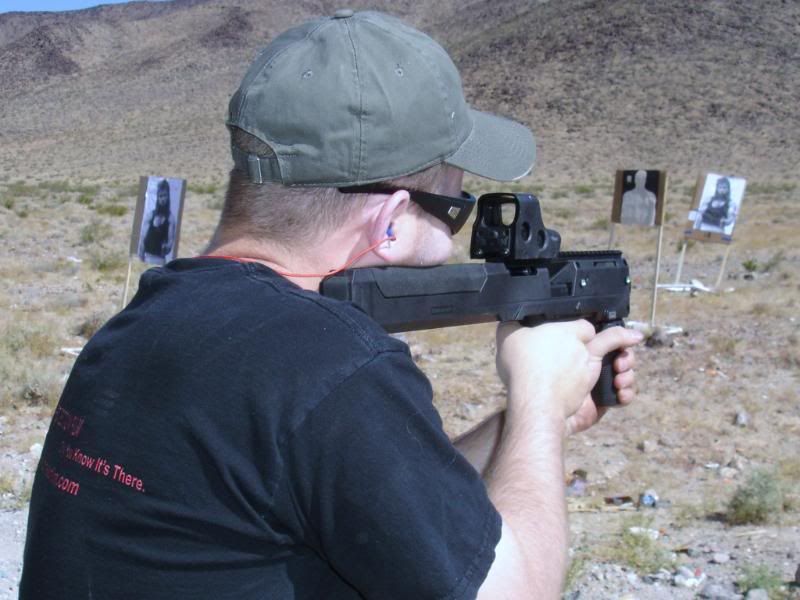 Shooting lessons.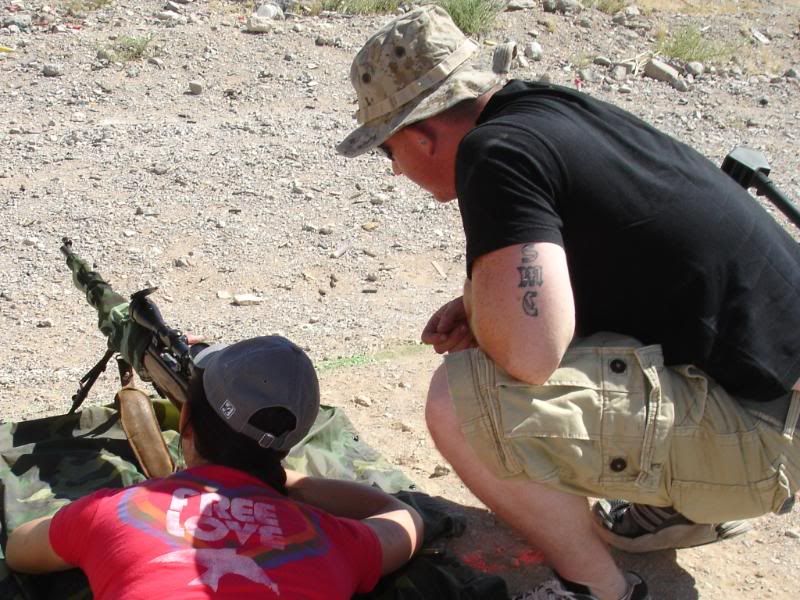 Tony having fun with the AK.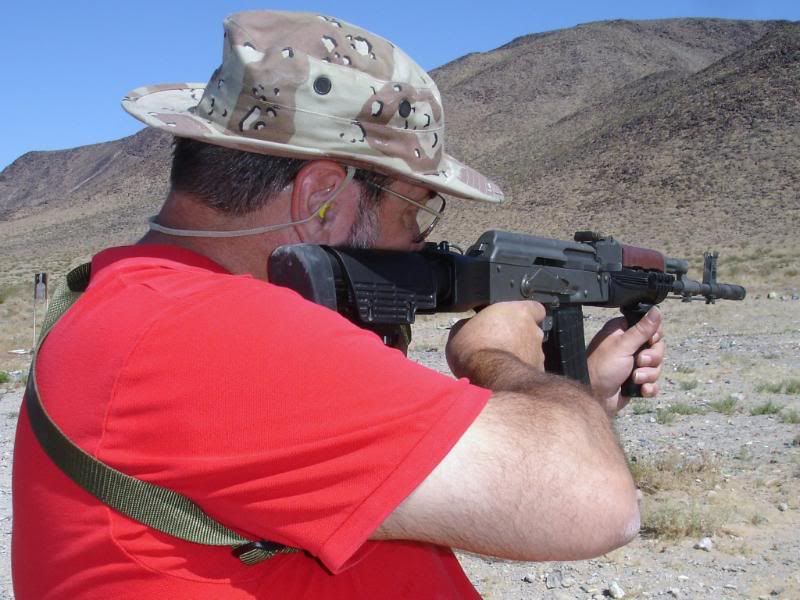 Jon working on the 1919 postie.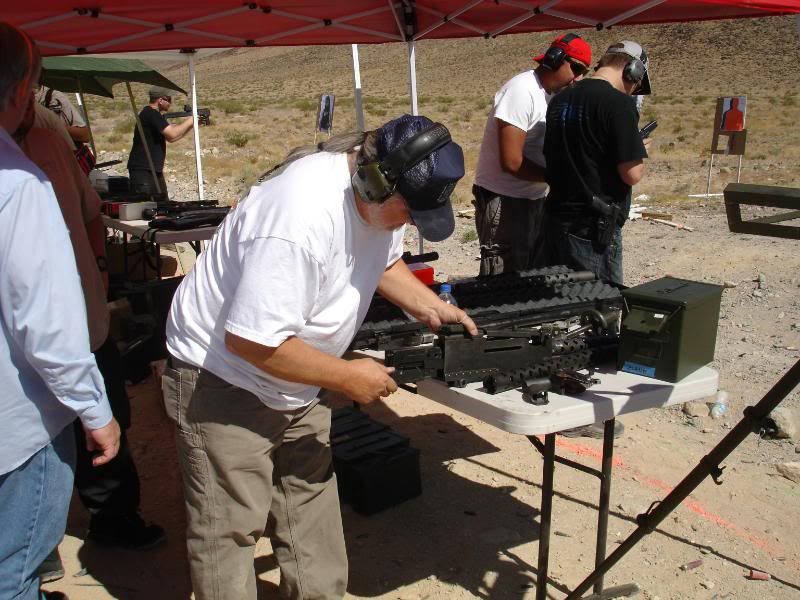 Infinite Arms table 'o toys.
Adam with the
P
a
P
a
S
haw 41.
Kurt with the M-99 Barrett.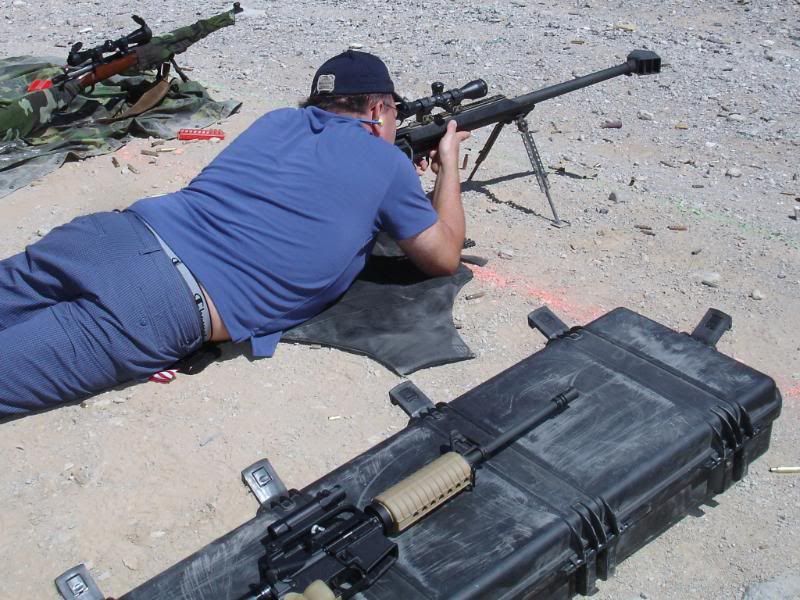 No the picture isn't out of focus or blurry. That's the dust cloud raised from the blast of the muzzle brake!
M-16 shortie.
GutterRat's 1928 WH Thompson with C drum.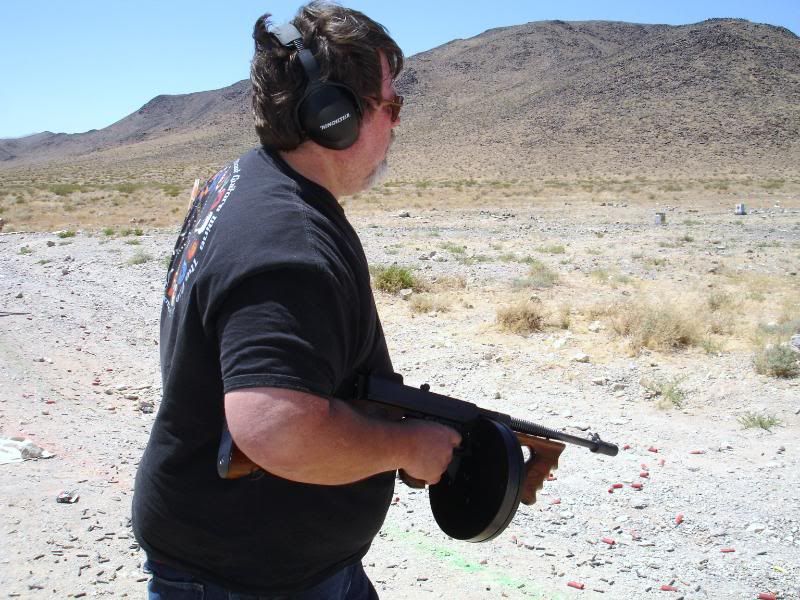 Contemplating the size and weight of the MAX-10 .45acp subgun.
Uncle Bob has some neat toys.... I've 'gotta remember to buy him a birthday card this year.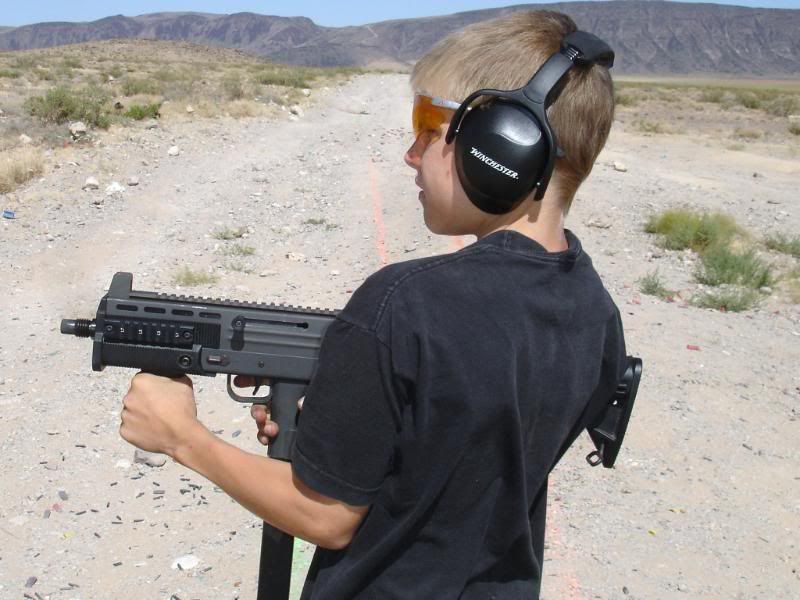 Happy raffle winner.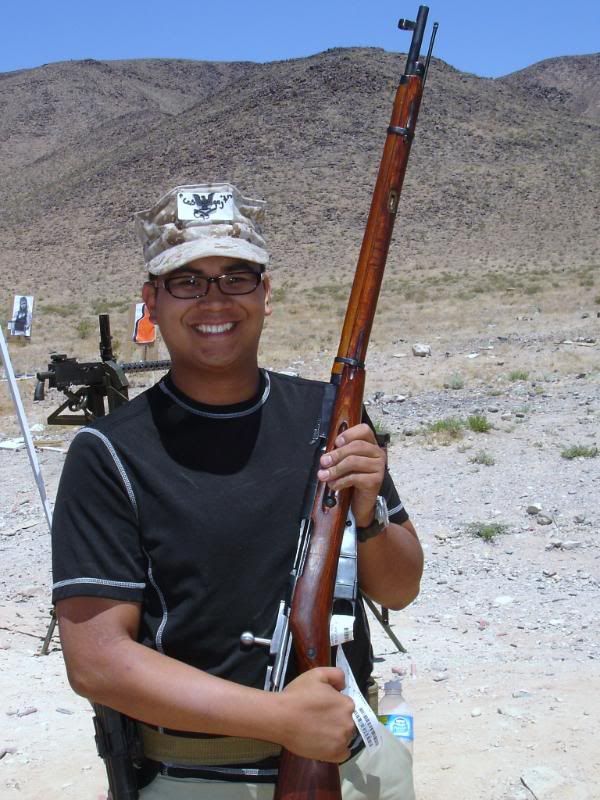 ******* machine gun.
It holds a pair of AKs and it works perfectly. Too funny.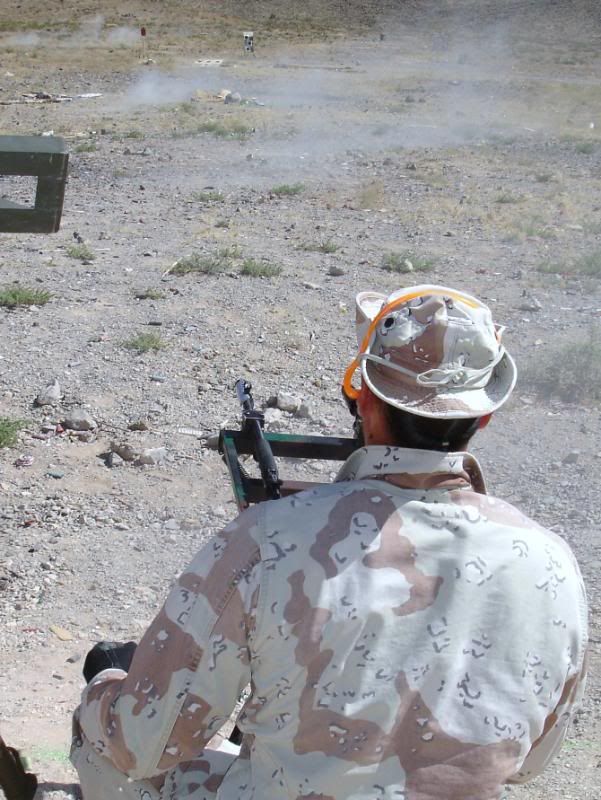 Me and my M1A.