Discussion Starter
·
#1
·
Was running some more numbers today for a guy and never thought about this much either.
Now this is factory data so im sure 26" test barrels.
My longest 223 is 20" and my 22-250 is a 26" along with another .22-250 at 22" i think it is.
Goin to be testing some different loads and comparing them soon.
But here is factory data.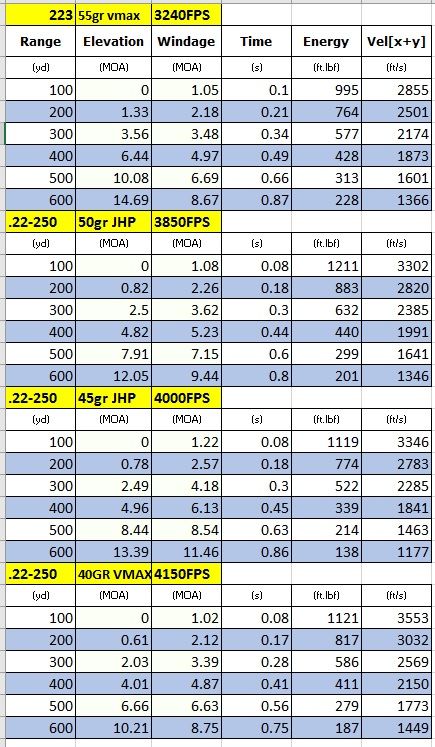 [/URL
]