Discussion Starter
·
#1
·
The other night while X-Mas shopping I stopped by Academy Sports because I was close. Since I didn't find what I was looking for, I went over to the gun section.... DUH. While checking the ammo prices I saw this small plate rack display on the top shelf. As I looked up at it trying to determine how and how well it was built, I noticed it was made by Do-All Traps (and it was marked down $10). I wanted one, and I finally got a salesperson to get a ladder and get me a new one in the box.
My new play toy....................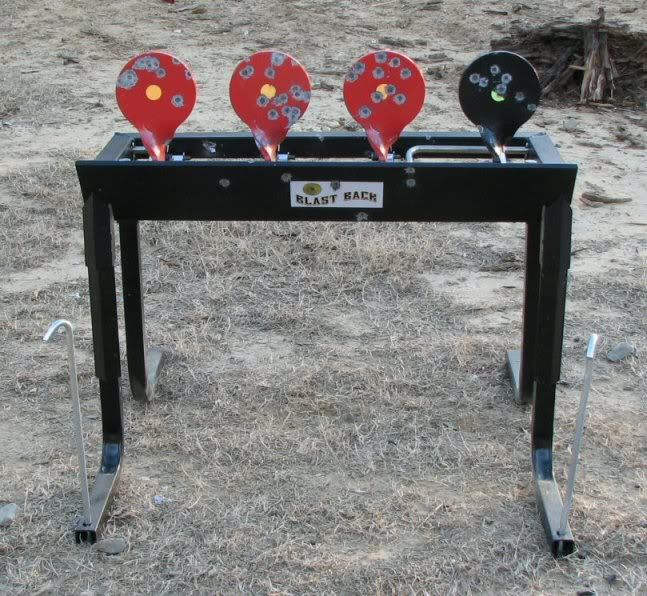 The few hits are a result of about 100rds with iron sights (mostly standing) shooting at 50yds. Yes, many more misses than hits...
The plates are 4" dia. and 1/4" thick. The plate rack is 22RF only. The red plates lock down when hit and the black plate resets them when hit.
The plate rack is well made and fairly heavy. It comes with 2 ground stakes, but shouldn't move much not using them.....
With my one trip to the range, I am pleased with my $70 new play toy.
.