Discussion Starter
·
#1
·
I am new to this Forum, invited to join by Remgirl, who thought you might like to hear some of my African Hunting tales. Here is one to test the waters, if you like it I have more.
In April, 2009, Iain, my oilfield and hunting buddy of 34 years, and I had our usual trip to the Eastern Cape of South Africa, ostensibly to hunt a trophy waterbuck, but the usual side trip to the wineries around Franschhoek and Stellenbosch was undertaken too.
In our favourite little Franschhoek bar and restaurant, the owner, Taki, showed us the biggest avocados we had ever seen!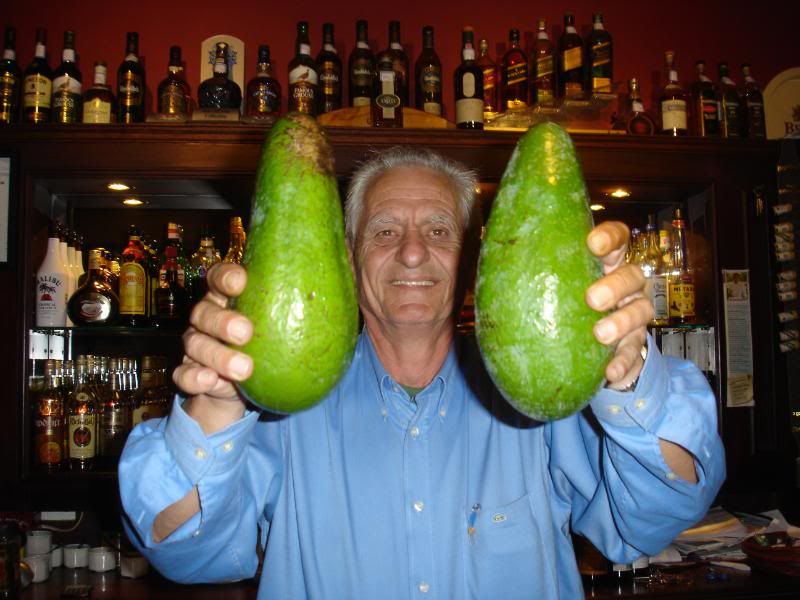 We also had a little side trip to Durban, where I wanted to visit the Fitzsimons Snake Park, in Durban. When we got there it had moved to Zululand and our trip resulted in a wasted weekend!! We did get to see Shark World and there were a couple of snakes on show there. Here are a couple of specimens to avoid whilst hunting.
Puff Adder (Bitis arietans), a fat lazy snake with highly cytotoxic venom, that relies on its camouflage and won't move off. Do try to avoid.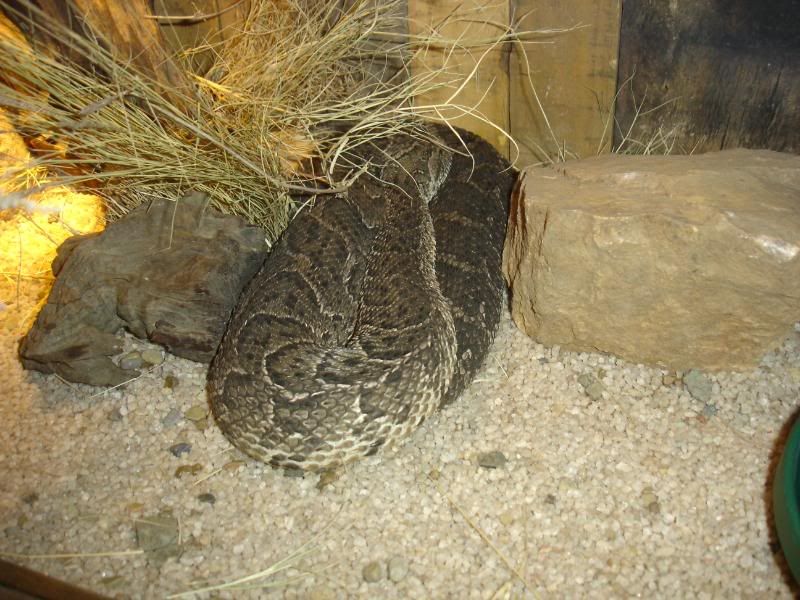 Rinkhals (Hemachatus haemachatus), this fellow will move off if disturbed but will hood up and may spit its dangerous neurotoxic venom. Hoods up like a cobra but is not a true cobra. He may play dead. Avoid him too!!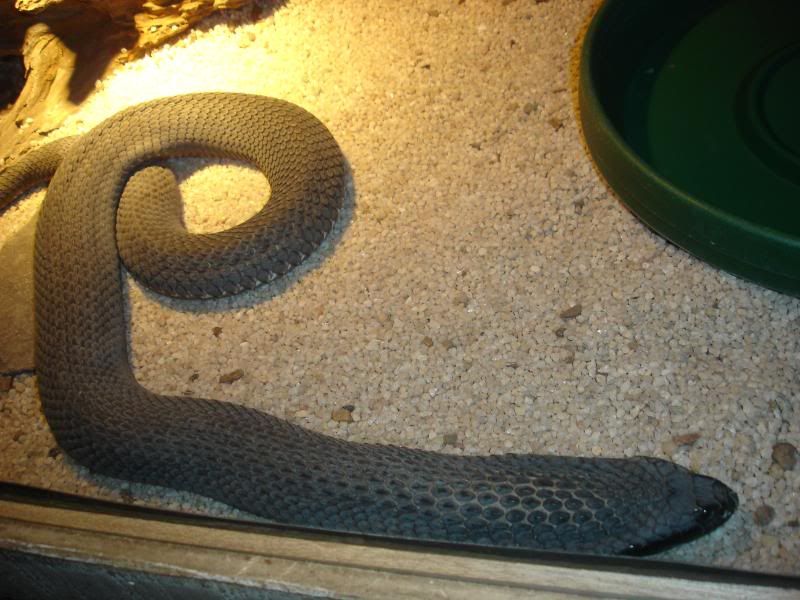 My friend and riflesmith, Mike Norris, had made me a 7mm Rem Mag for this hunt. Based on a Remington 700 action, it has a Pacnor fluted barrel, Jewel Trigger and a McMillan Lazzeroni Thumbhole Stock, with an ASE Jet Z Moderator. It is topped with a Night Force NXS 5.5 – 22 x 50 scope and it was to be christened on the waterbuck.
When the waterbuck were located, a circuitous stalking route had to be undertaken to put us in the place where the shot of 120 yards could be taken on a fine twenty seven inch bull. A 140gn Nosler Partition at 3150ft/sec dropped the waterbuck where it stood. Although certain that it was dead, I observed the animal for a short while, "just in case". Here is the rifle: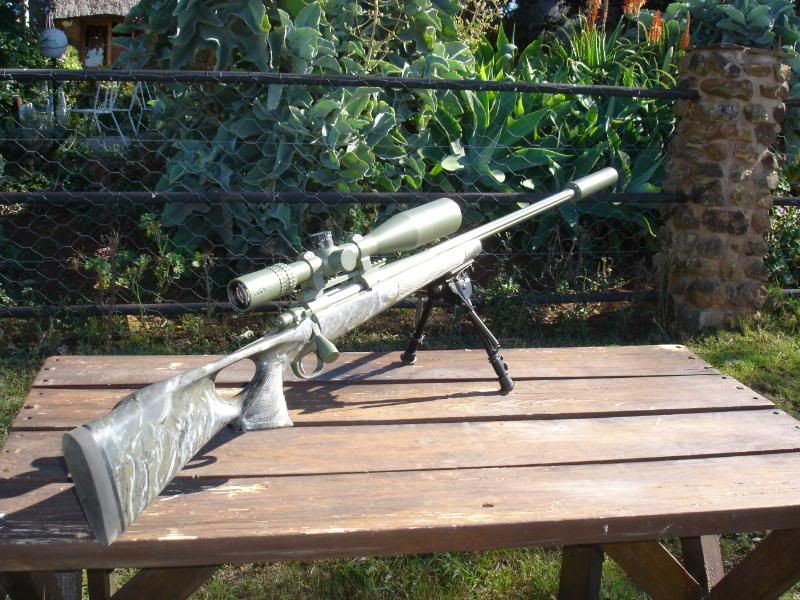 Here is the Waterbuck: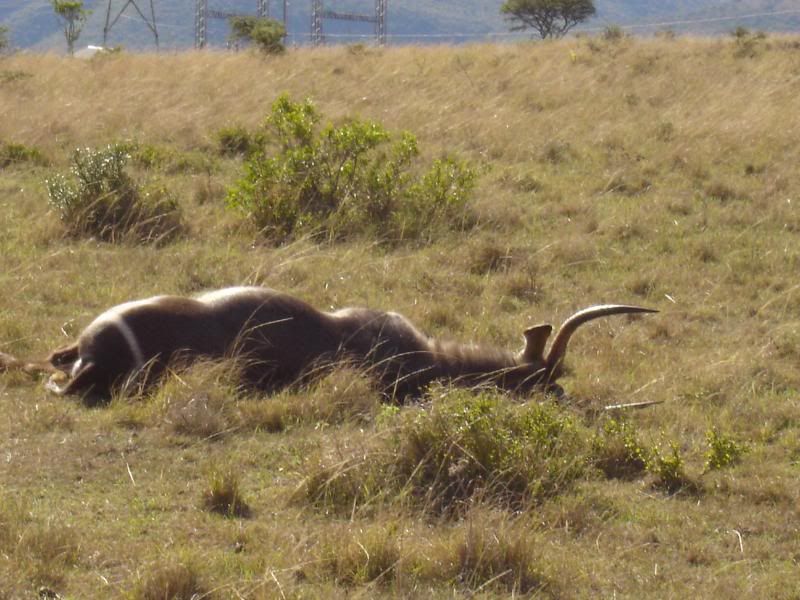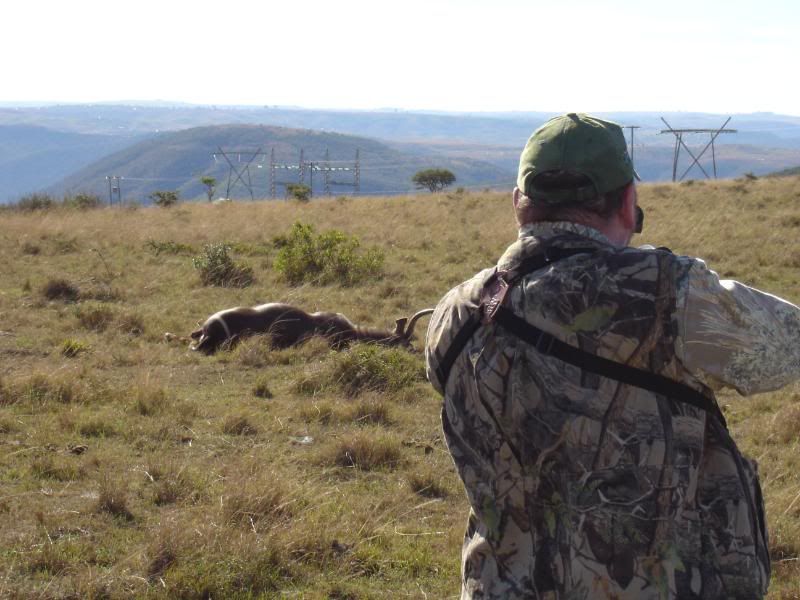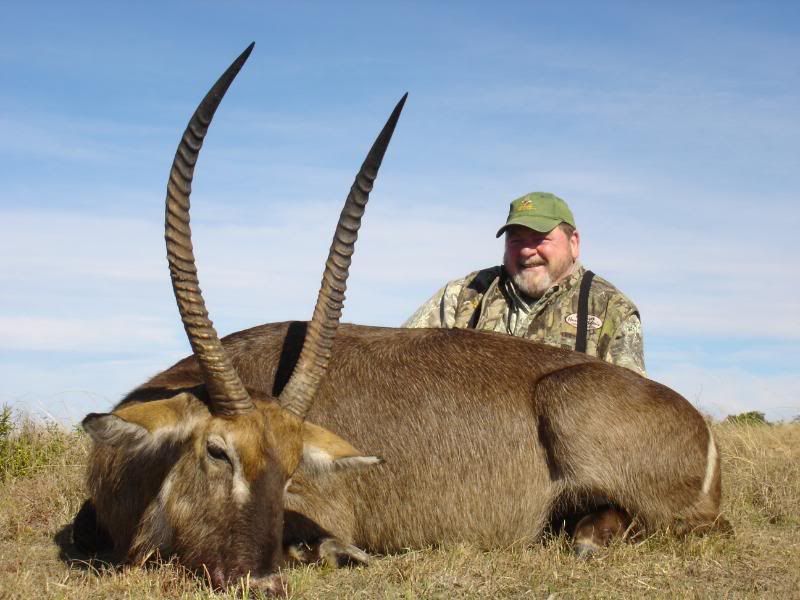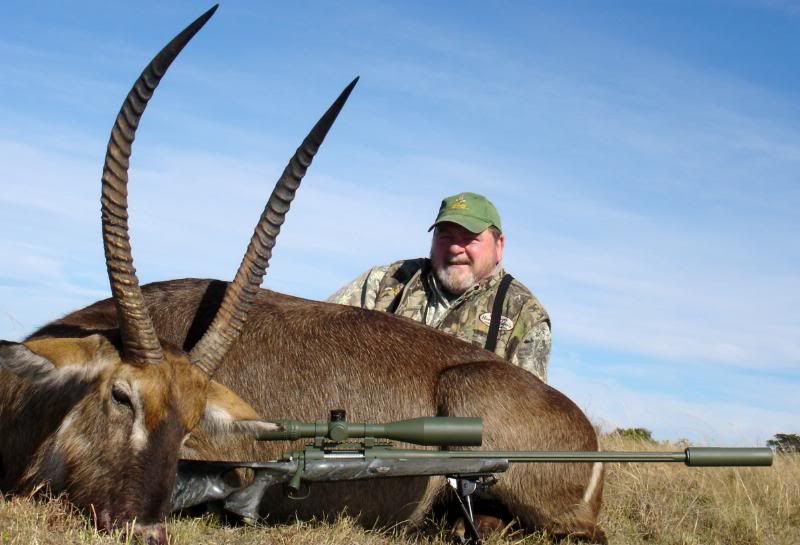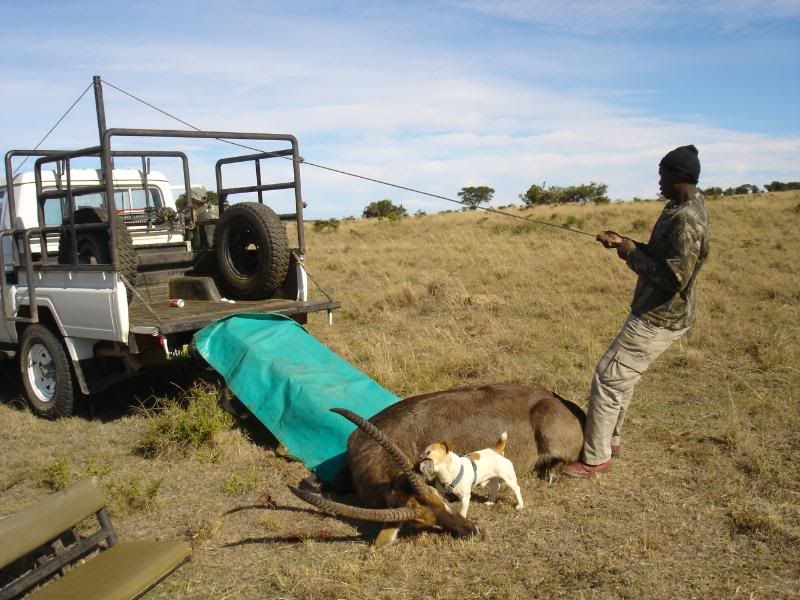 Iain got one too.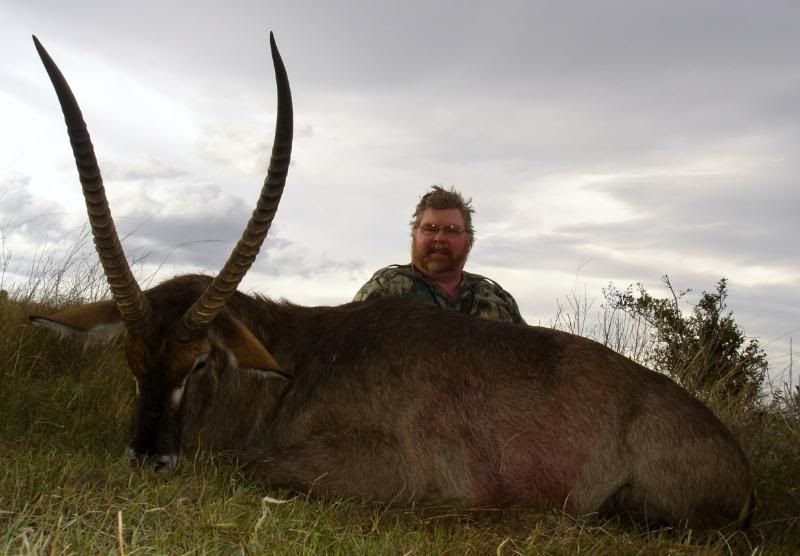 This was to be the last hunt I would make with the outfitter I have represented for a number of years, as commercial and business ethic differences made it impossible for us to continue working together. However, that made no difference to the quality or enjoyment of, the waterbuck hunt.
The outfitter I now work with is called Nduna Hunting Safaris and during a visit this November, to Nduna Lodge, in the Eastern Cape of South Africa, I, along with my hunting companion Iain, was invited by Nduna's owner, Gavin Ingram, to accompany him to visit his friend Clint, who owns a game farm not far from Nduna Hunting Safaris.
Clint left, Gavin right: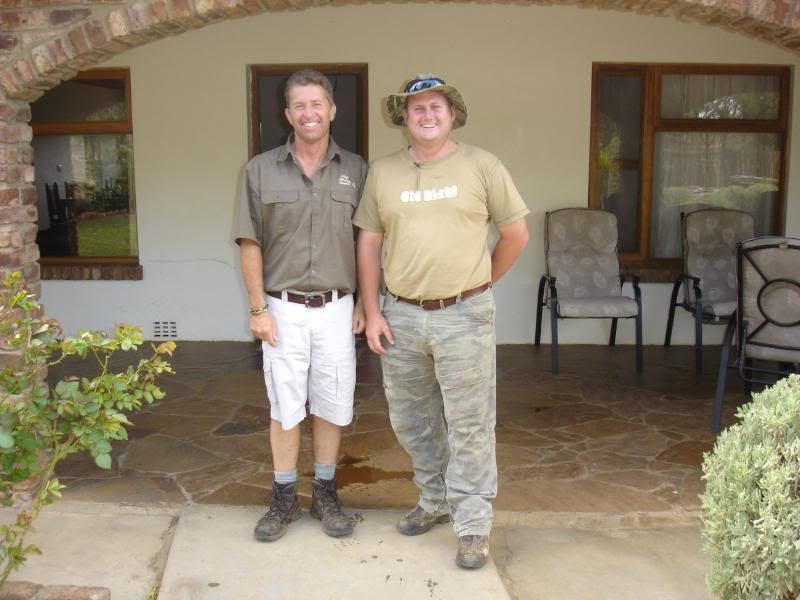 Clint is currently working on a Black Impala breeding program. The section of land reserved for this project had been invaded by three common impala rams, all of breeding age. Not wanting these intruding rams to interfere with the project, by breeding with the ewes, Clint invited us to take the intruders out. Iain and I were, of course, delighted to be able to help and so late that afternoon, Gavin took Iain on a difficult stalk down a steep, fynbos covered hillside, to some two hundred yards from a group of impala ewes, on the periphery of which stood two of the intruding common impala rams. Observing the stalk through my binoculars from the top of the hill, I watched as Gavin set up his sticks and Iain positioned his Dumoulin .30-06, topped with a Zeiss scope, preparing for the shot. Iain dropped one of the target rams with his first shot, at which the group scattered. The second ram stopped to look back and in the few seconds the ram stood still, Iain dropped him with his second shot.
Iain with the two rams:
Early the following morning, Gavin led me into another group of impala ewes. A short distance away from the group of ewes stood the third intruding ram. A careful stalk brought us to 130 yards from the ram. Bringing up my 7mm Rem Mag, I carefully settled the dot of the Night Force scope on the ram. I fired and the ram dropped where it stood.
Gavin with the ram: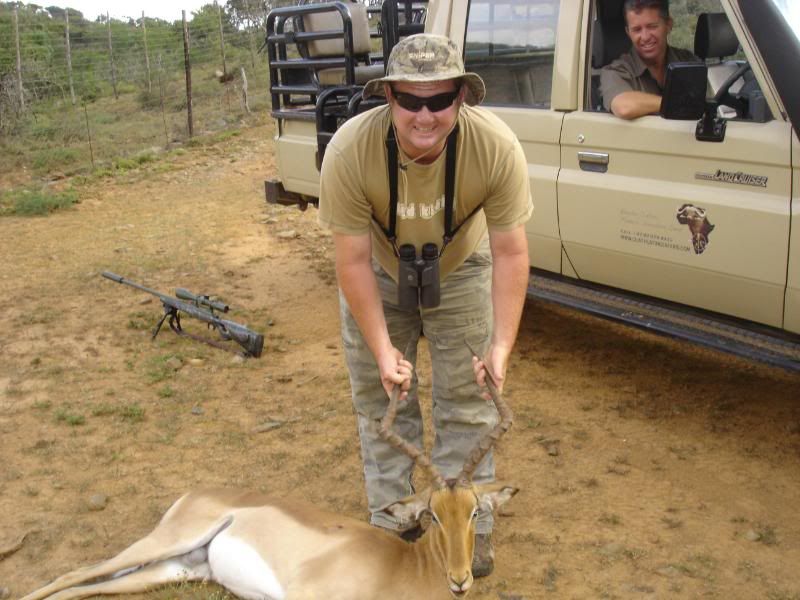 The Ram:
On the way back to the lodge for breakfast, we spotted some ostrich. Gavin asked if I would take one of them out. The ostriches were four hundred yards distant and completely unaware of our presence. Gavin led me into a comfortable, prone shooting position, where I could use my bi-pod. My Night Force scope is equipped with a Kenton Industries elevation turret, graduated in 25 yard increments and specific to my custom ammunition. Gavin re-checked the range and confirmed that the target ostrich was still 400 yards distant. Setting the elevation at 400 yards, sighting carefully on the target ostrich and ever mindful of my breathing, I squeezed off a round and down went the ostrich.
Gavin and David with Ostrich: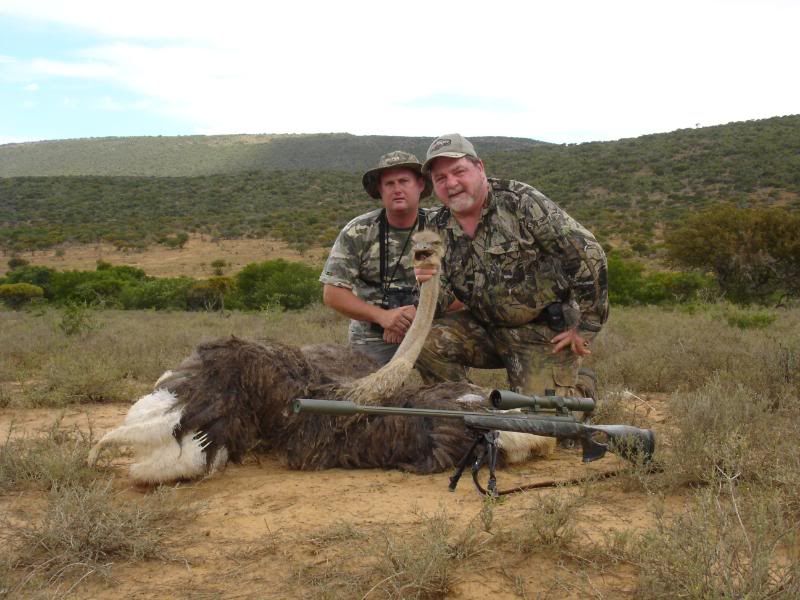 A very satisfying morning's hunt was completed by a typically substantial South African breakfast. Gavin makes the best scrambled eggs I have ever tasted. I don't know what he puts in them and he won't say!!
Iain and I went on to shoot three warthogs. This was the last one, a three hundred and fifty yard shot.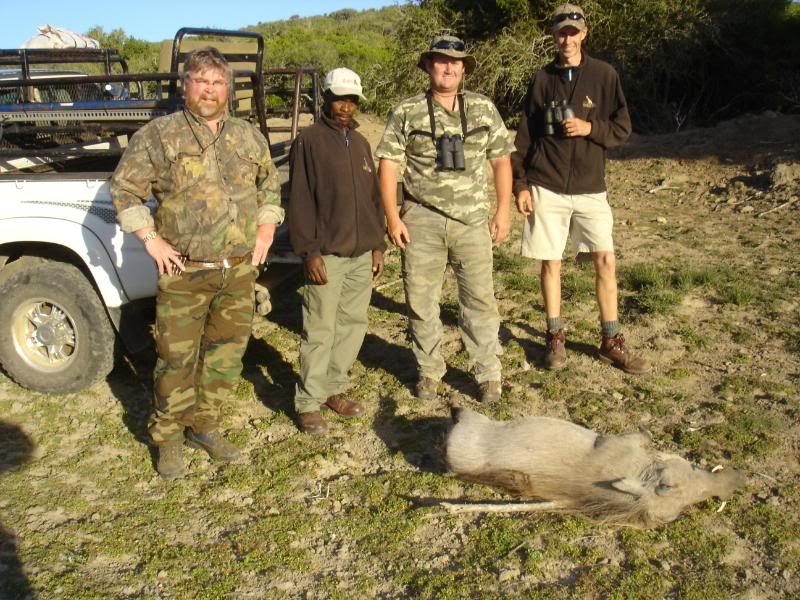 Gavin's hospitality is second to none and we enjoyed fine food at Nduna Lodge, carefully prepared by Wynand, the Nduna Lodge Chef.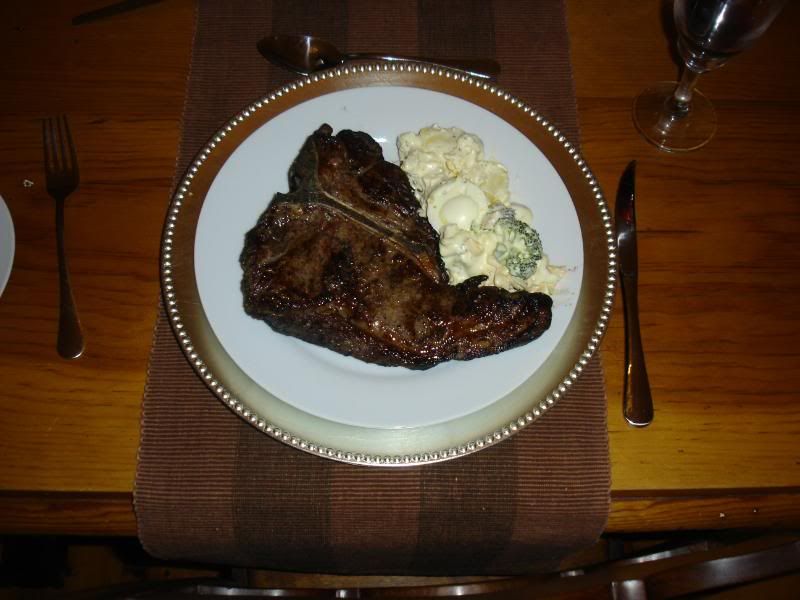 Here are some pictures of the Lodge and its surrounds.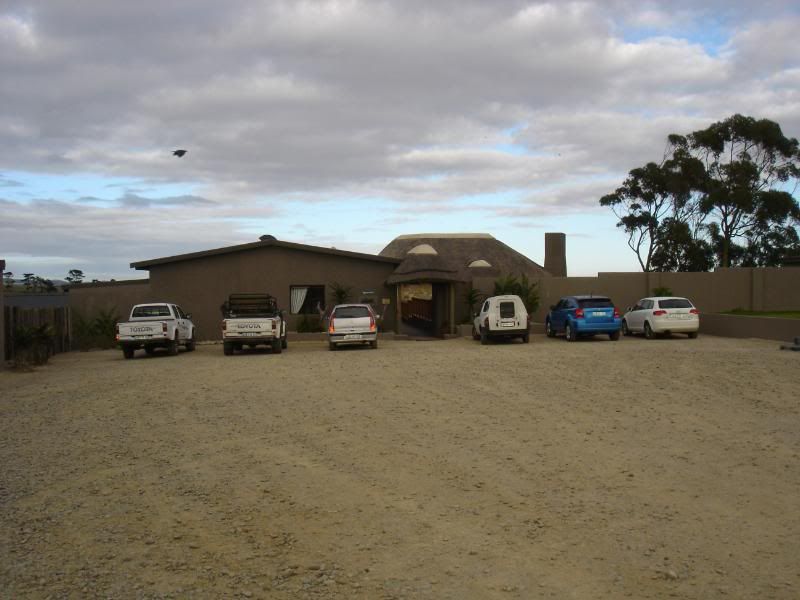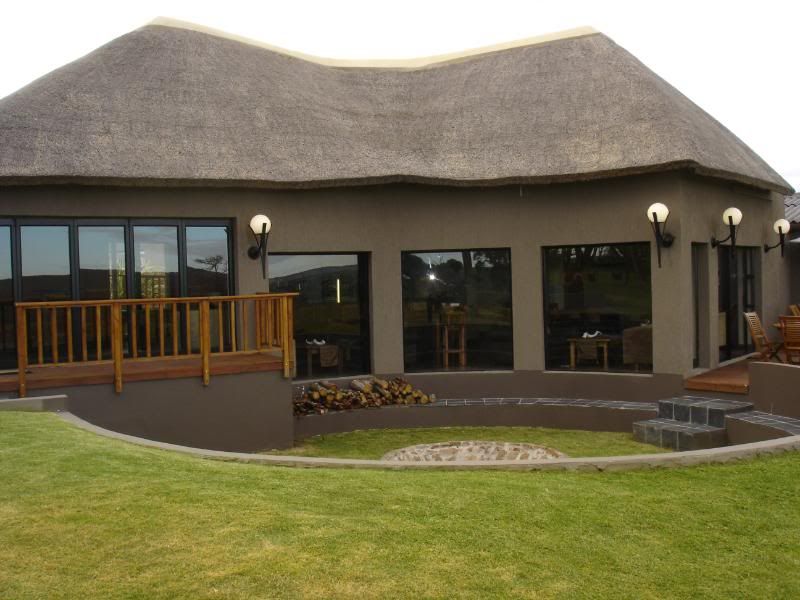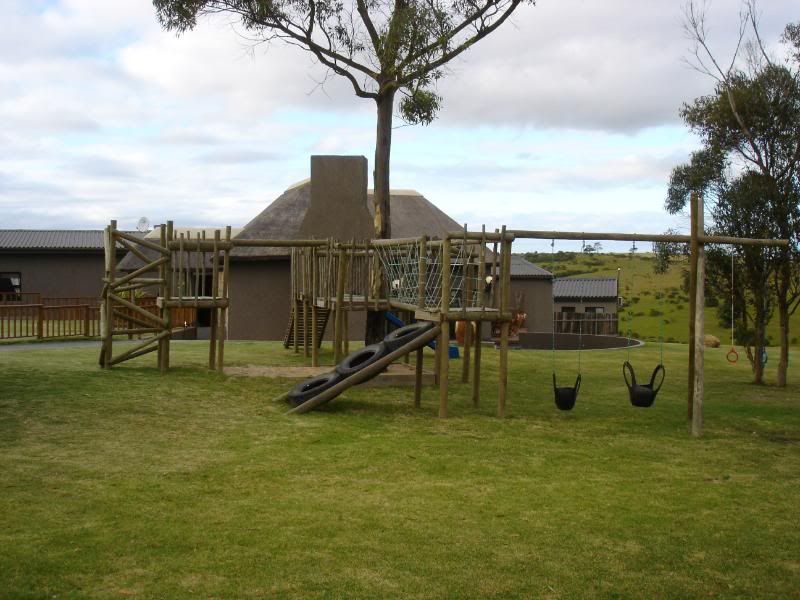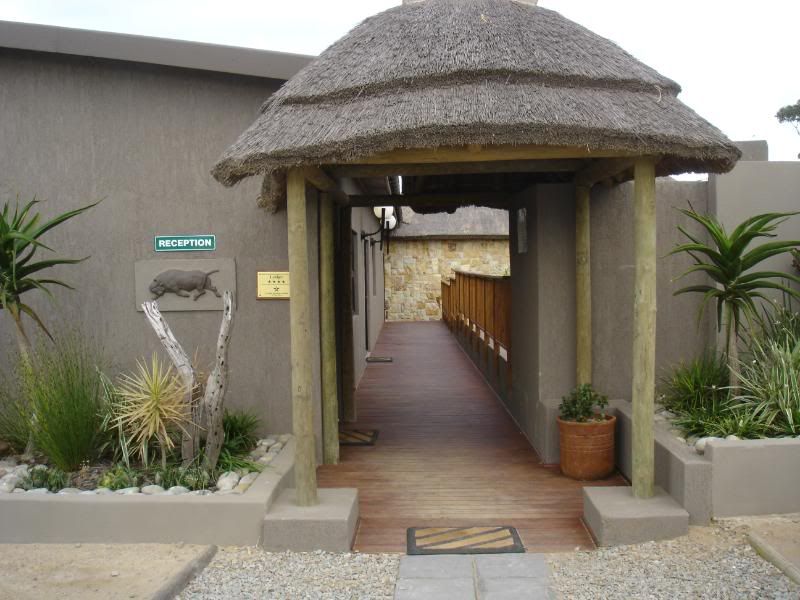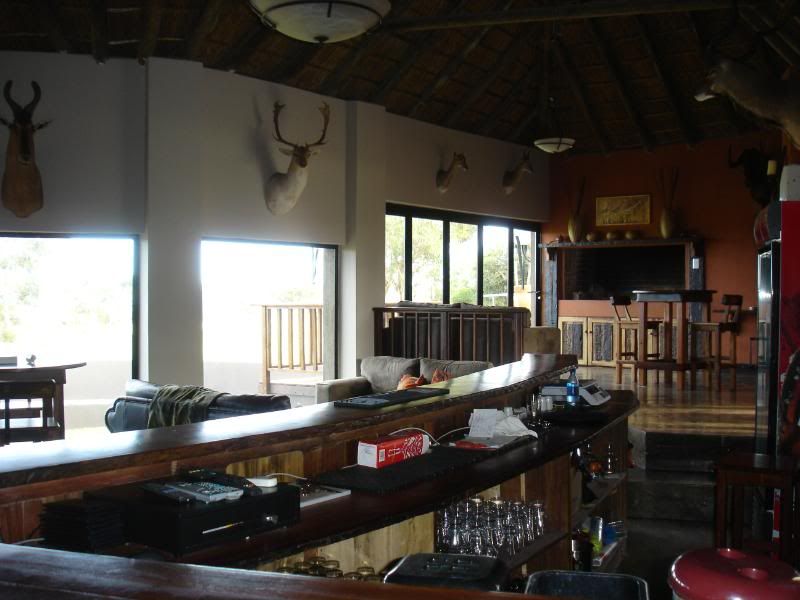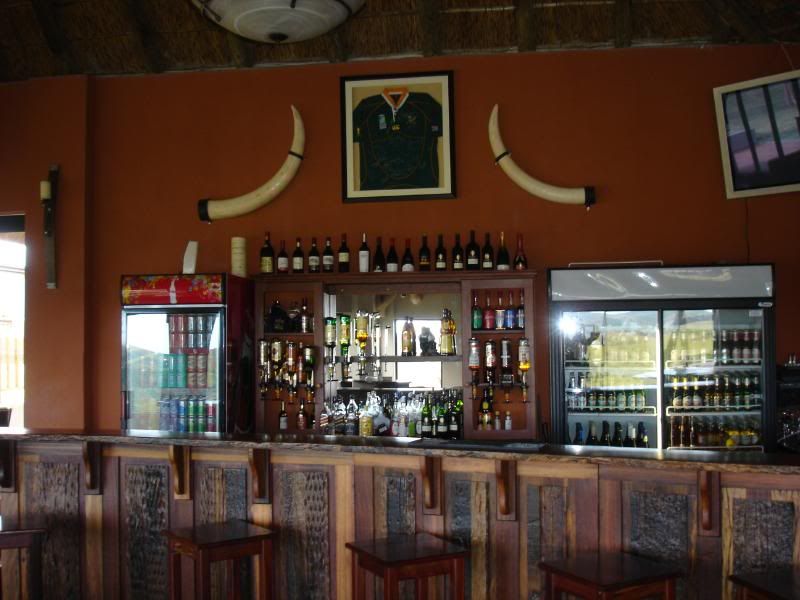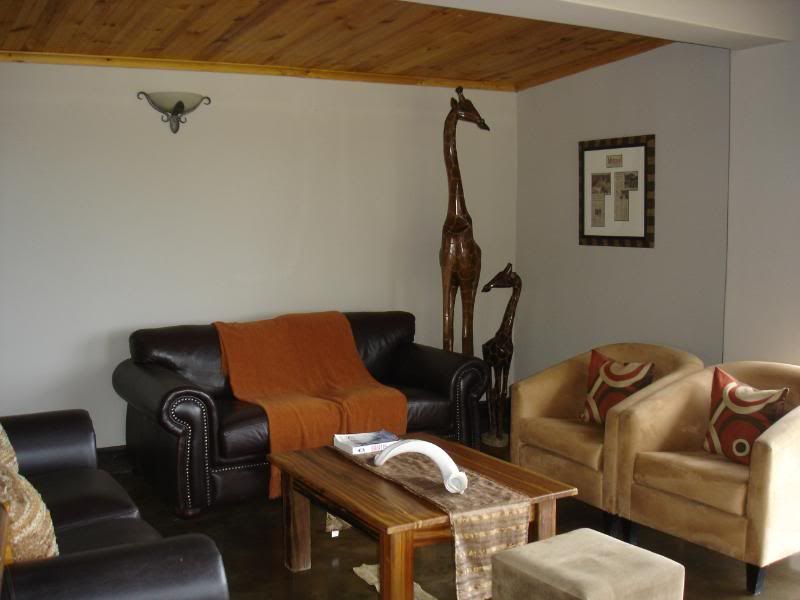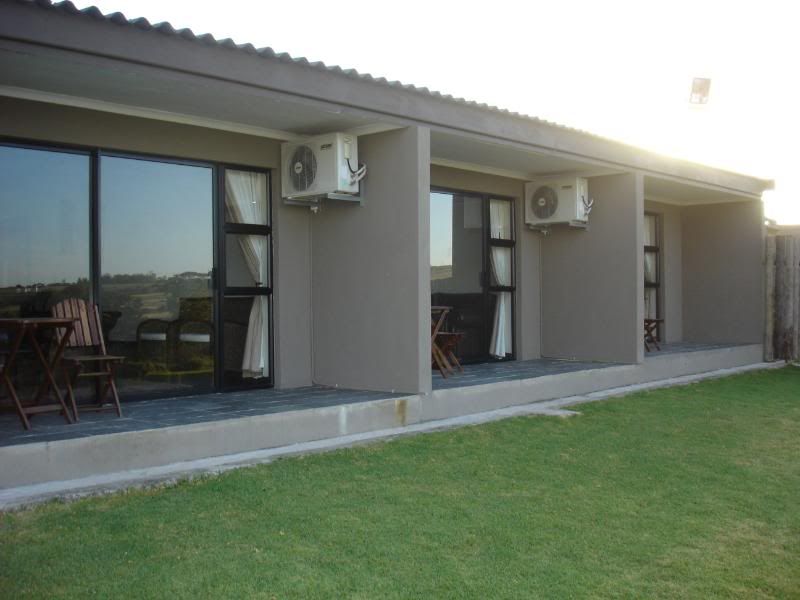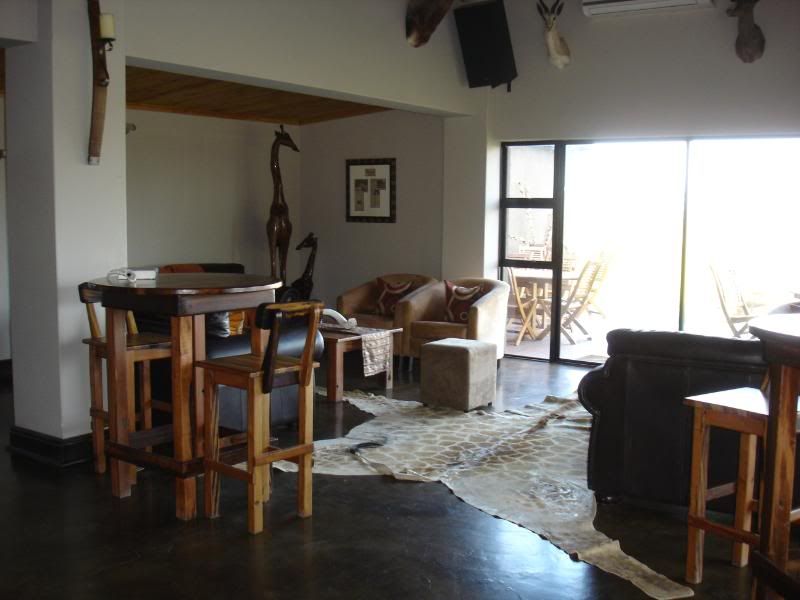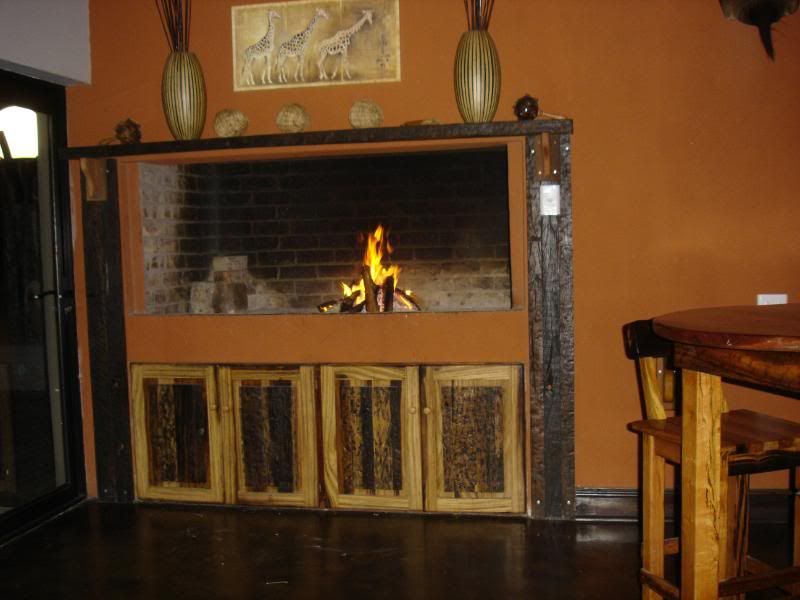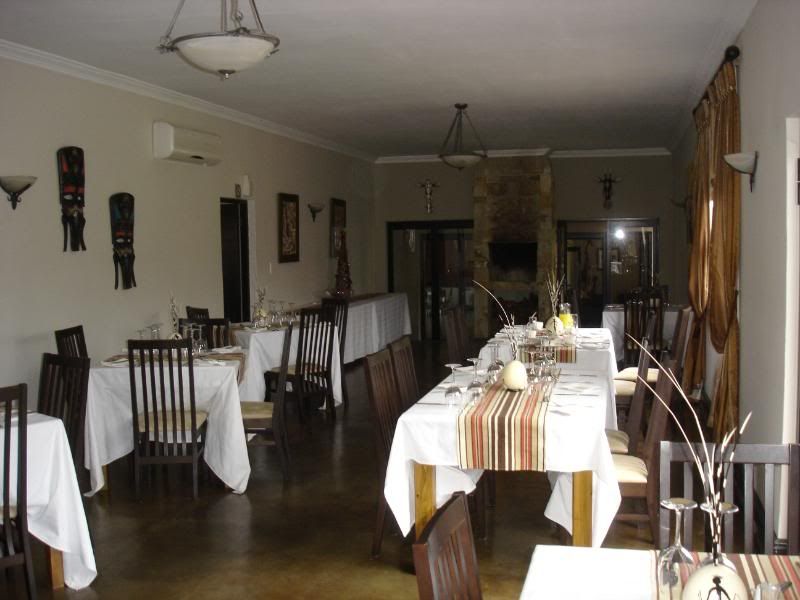 A young eland bull: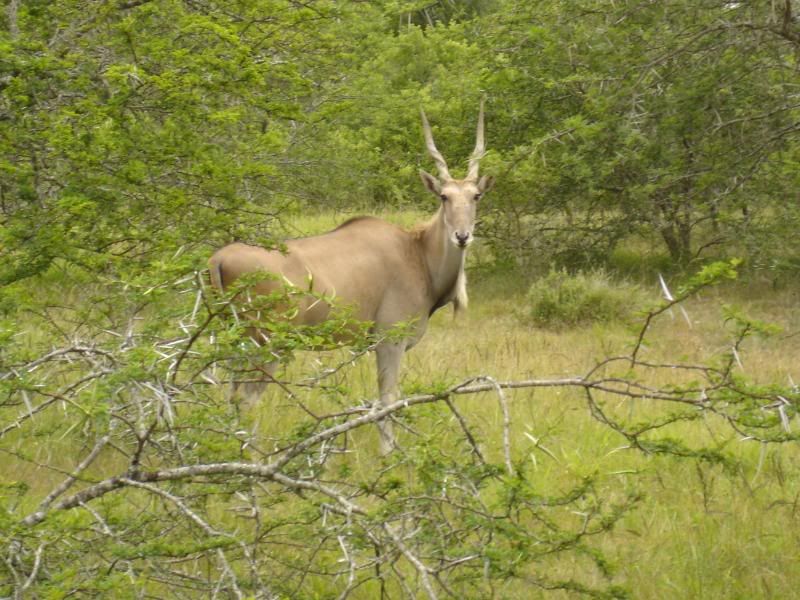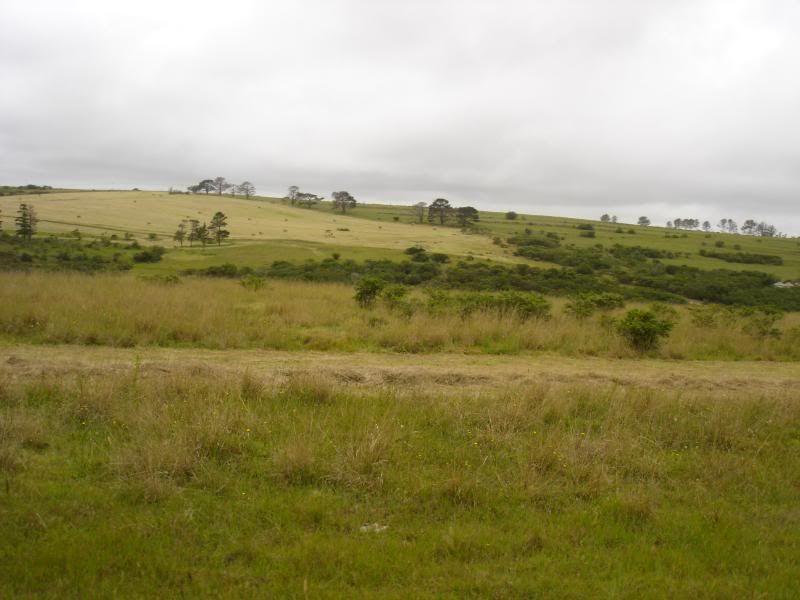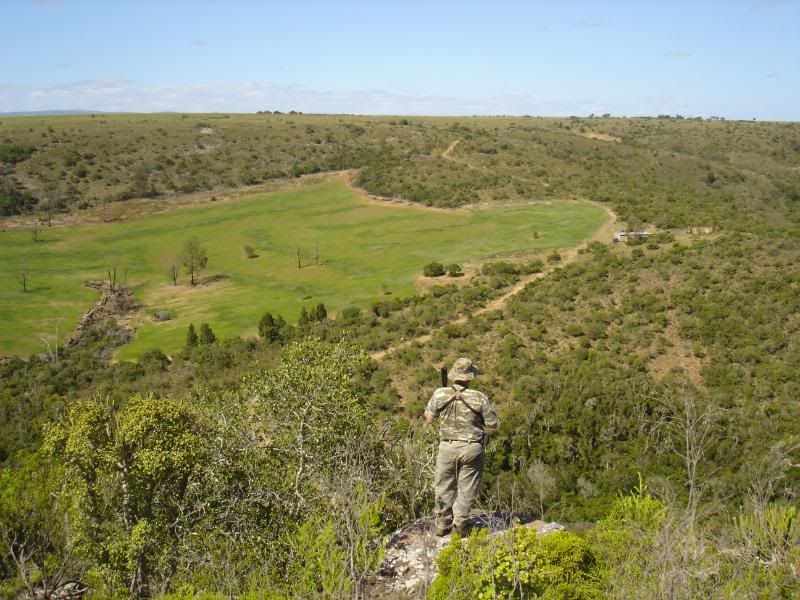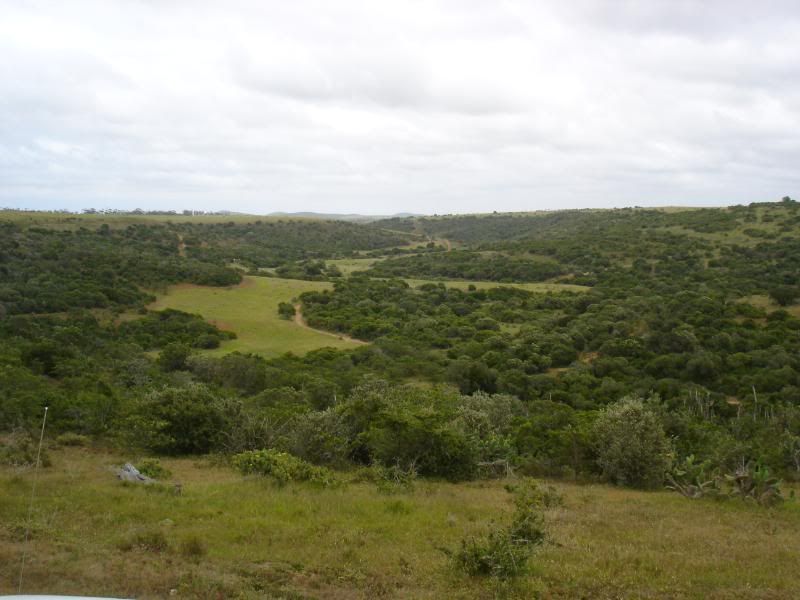 We enjoyed a morning's quad bike game viewing. A most exhilarating experience: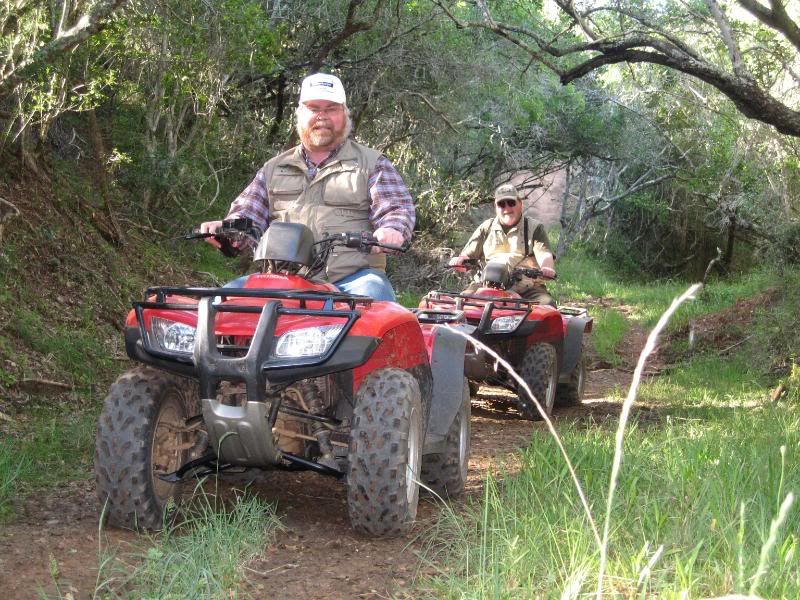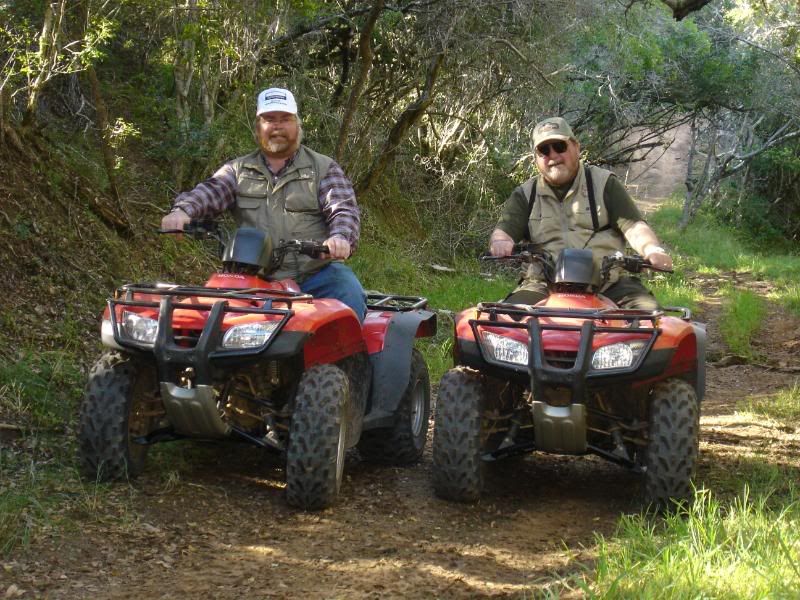 I guess these guys were wondering who was making all the noise: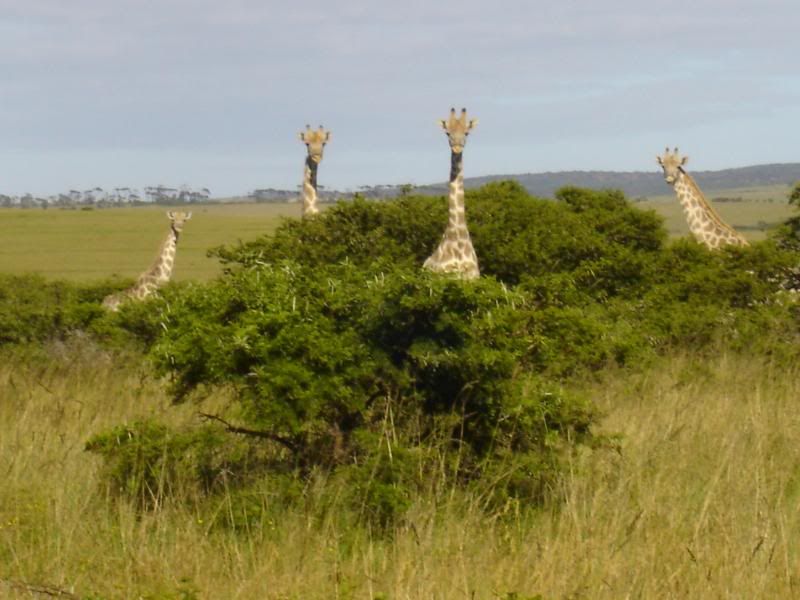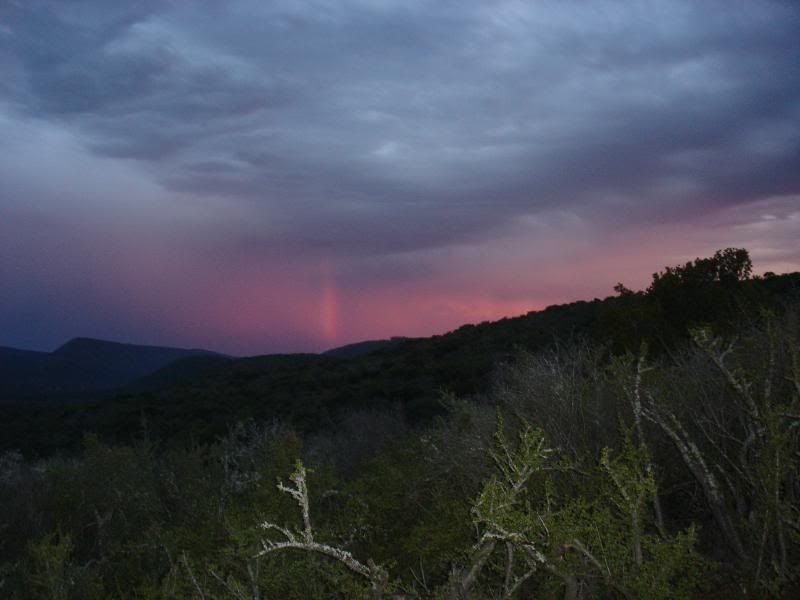 That was the end of that short hunting trip, we then went on to Franschhoek for the obligatory wine tasting. We will be back over there in September with a party of clients from the U.K. for another ten days of pure pleasure. If anyone would like some more information on Nduna Lodge, just PM me or check out my website.
Happy hunting.