Discussion Starter
·
#1
·
Melted, Fluxed and Fluxed and Fluxed and Poured up about 75 lbs wheel weights after lunch today.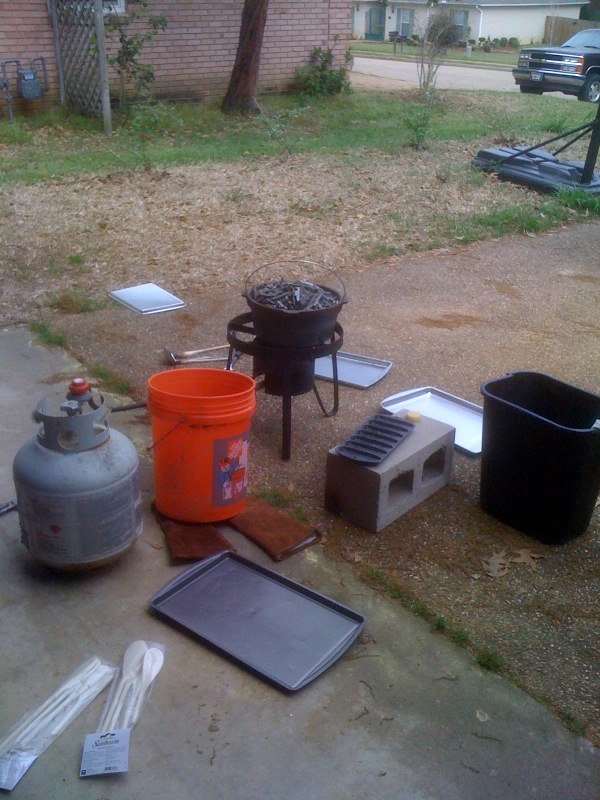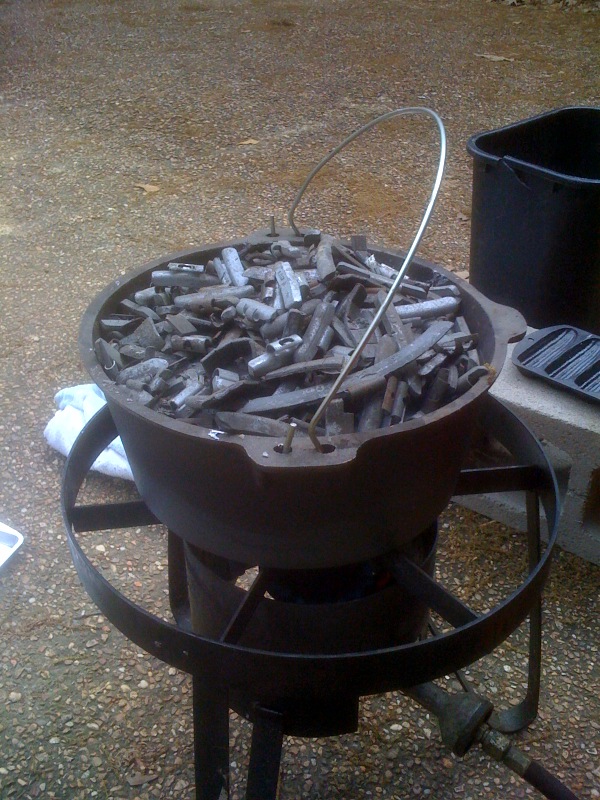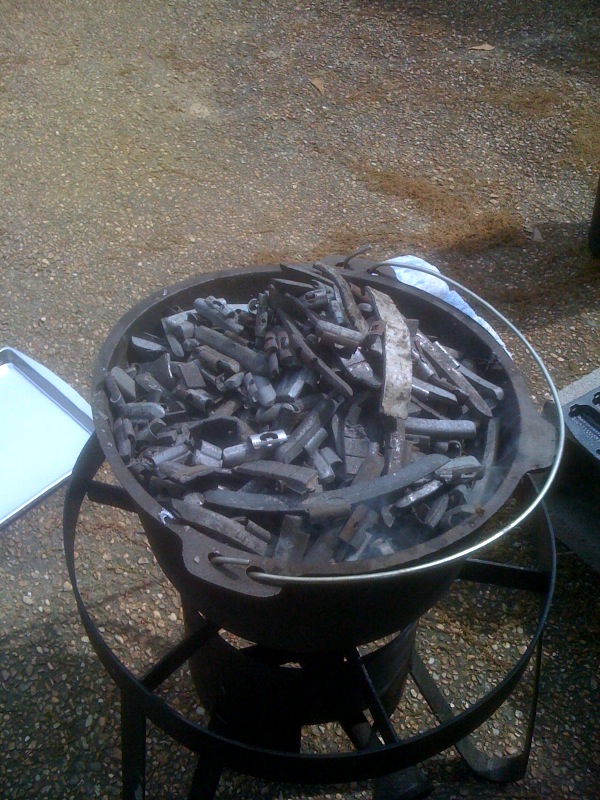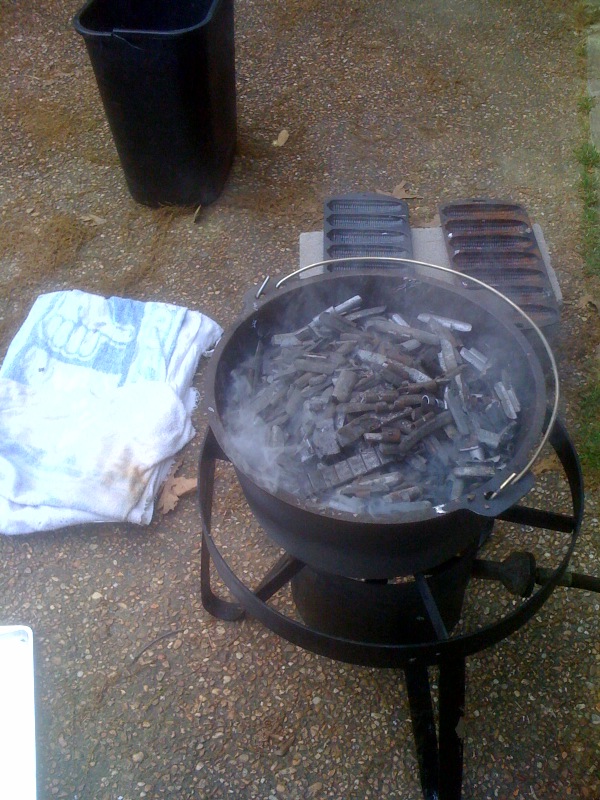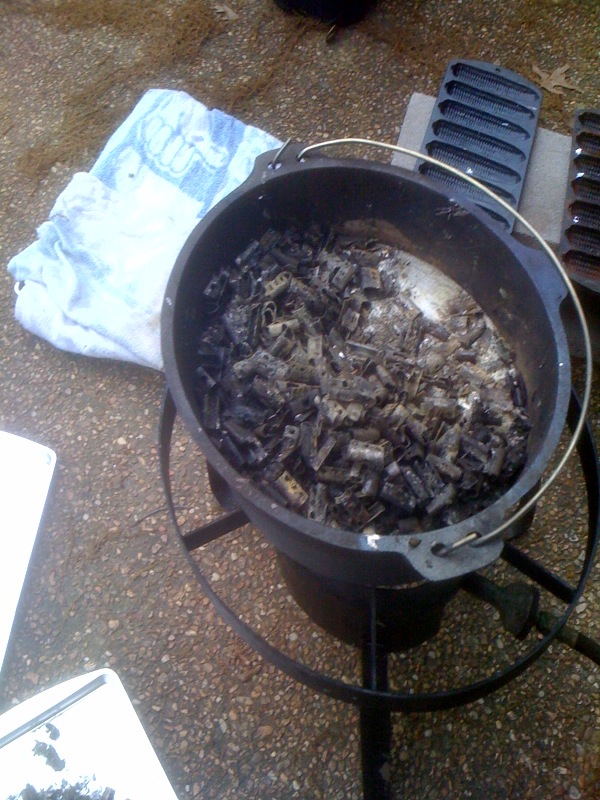 For some reason today I had a real hard time fluxing...
I fluxed for over an hour and burned up several wooden spoons. Instead of a black skim as I was used to...I had a golden color that continually came to the surface. The liquid lead would turn skinny as long as I stirred it.
I bet I fluxed it 20 times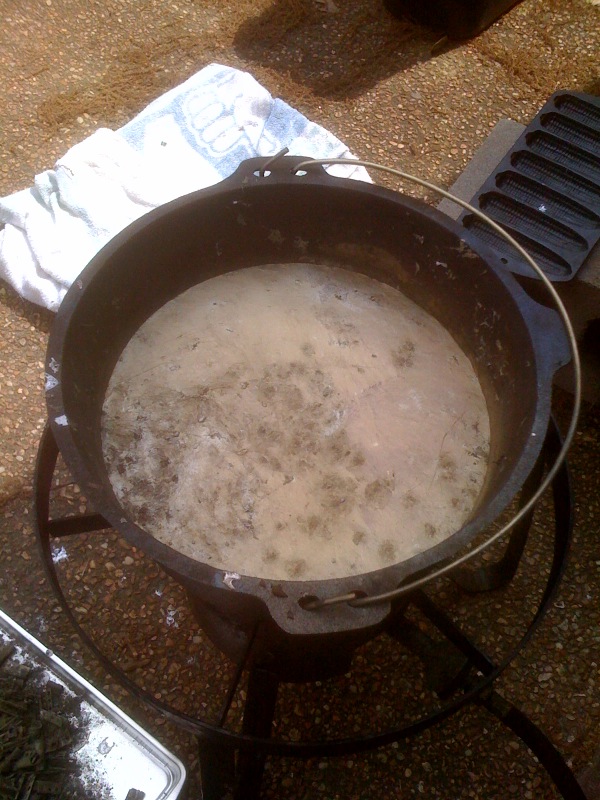 Look how golden it was...I had a metal slotted spatula I was stirring with...I do not know why it was a golden skim today...at one time It was golden and purple...maybe the LSU curse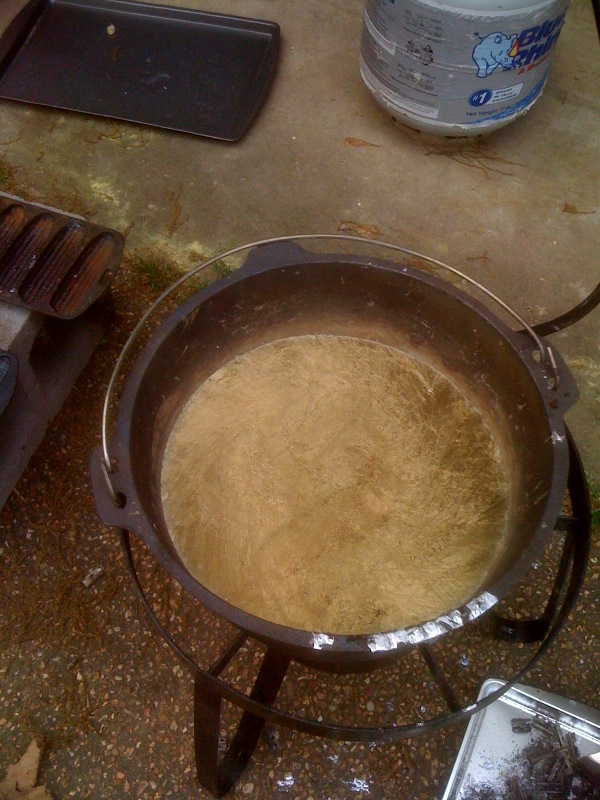 Its suppose to be silver and would turn bright and shiny as long as I stirred it with the wooden spoon...30 sec after I stopped it would turn golden.
I finally gave up after an hr and poured em up anyway..Maybe it was all the oak pollen? Another interesting thing was the last time I used bees wax it just smoked a lot...Today it actually caught the pot on fire a few seconds
The skimmings: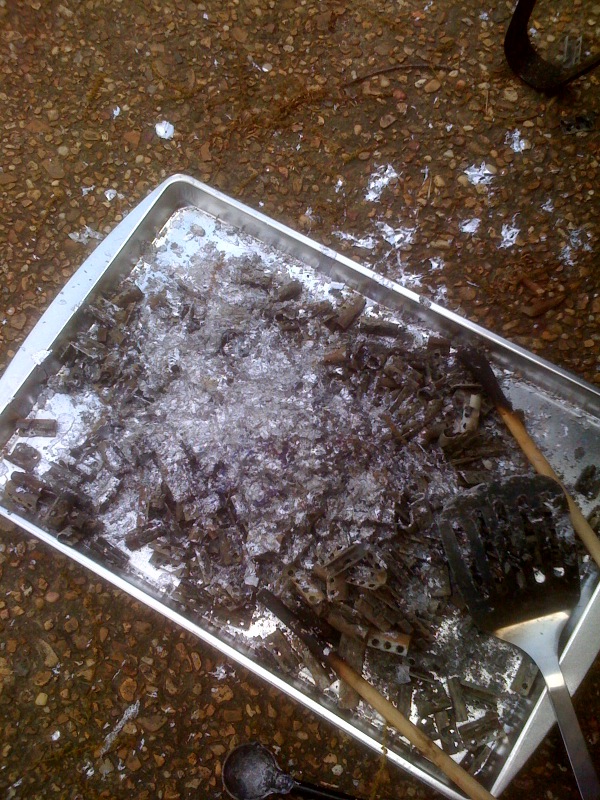 and the finished product...guess I will need to flux some more once in the melting pot