Discussion Starter
·
#1
·
Camp McCain Prep Time.......
I went to the range this morning to start preparing for the trip to Camp McCain. Had to 25M military zero two of my ARs.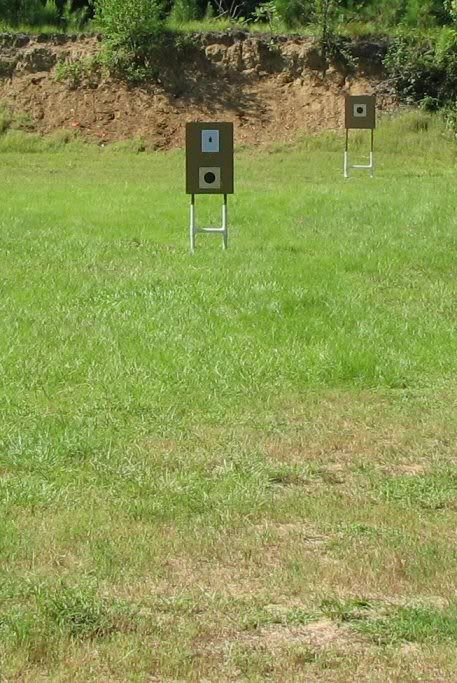 First is the target setup. The M16A2 military zero target is at 25M (meters).
At 25M the "sil. man" is about half the width of the sight post, and the instructions say hold center (vertical) on the "man". Much easier said than done...............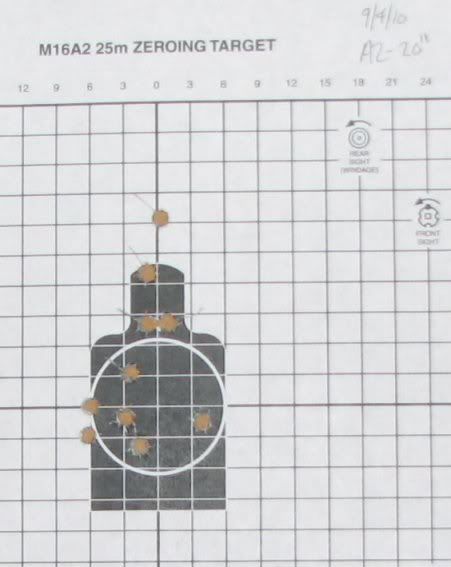 After adjusting 3 clicks down (1st rounds centered on the neck), I got this...................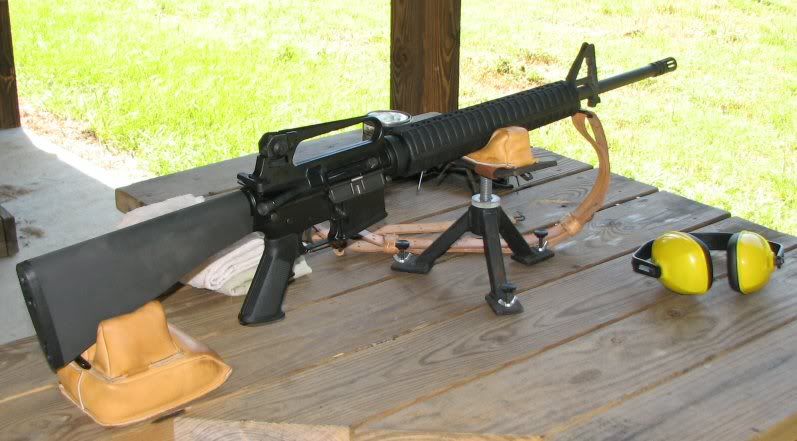 ... zeroed. My A2 20" Standard rifle which is a Blackthorne kit on a Double Star lower. Done in 2 groups with 1 adjustment.... that was easy.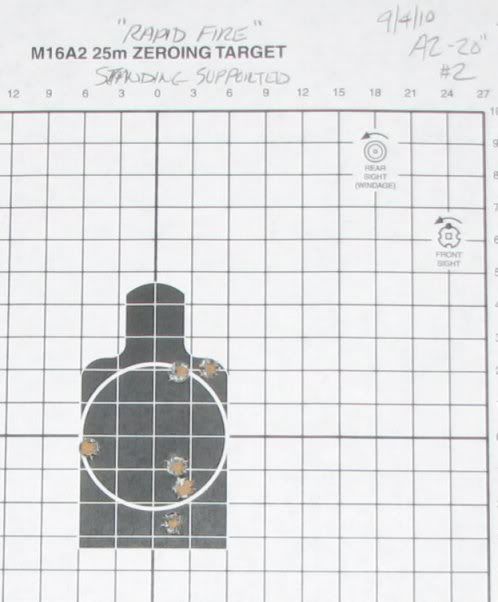 Then I tried to mimick shooting from a foxhole... I had the gun resting on the handguard on the benchrest and I "squatted" down to align the sights. With stock on shoulder and both hands holding the grip (similiar to holding a pistol).... I shot the above target rapid-fire. After seeing (and pleased with) the results of my first attempt, I QUIT while I was ahead..........

Then came my A2 Shortie (11.5" barrel with 5.5" flash hider). The first group.
While adjusting for elevation was easy, I had to shoot a few groups to finally get this..... DONE.
What I dread about shooting those Green Plastic Army Men targets at Camp McCain is lack of contrast.... GREEN targets in front of GREEN grass............ But hey, CAMO is all part of the military.
MAN, I can barely wait for the SHOOT.................
.