Discussion Starter
·
#1
·
Followed me home from the Meet and Greet 2 yesterday.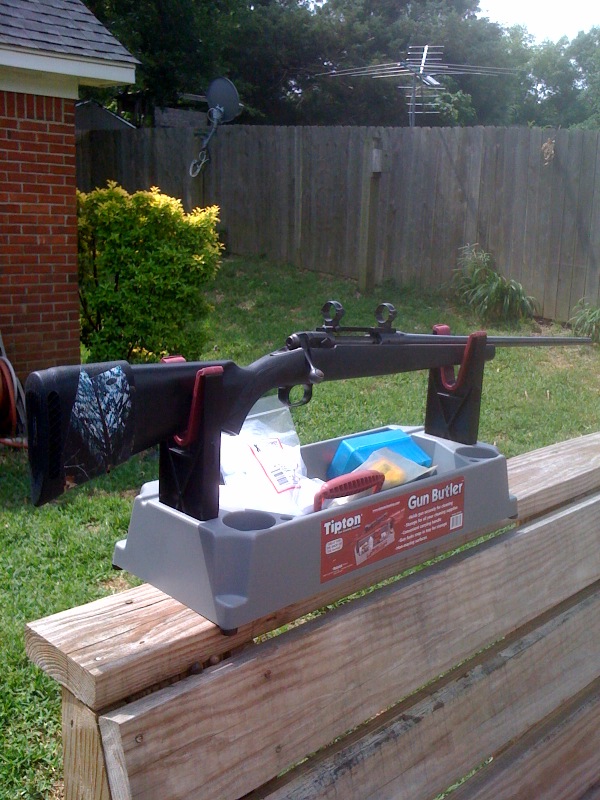 Thanks 9point
Savage Model 111 in 300 Win Mag
she needs to be re-blued or re-coated...to suit me....Action is smooth as a baby's arse
wanna make this one a tack driver...so may have her glass bedded and the action trued, re-crown barrel....maybe flute the bolt...I dunno
Need to think about some good optics...gonna be my elk gun...and maybe just a fun gun if I can get used to the blast!
The Blast kinda turns me on really....
So its a project....just not sure how to proceed...I'm not a rifle or long range shooting guru by any means....always wanted something with a little more zip...this has potential..
Don't wanna benchrest queen...This is gonna primarily be large game hunting/plinking...if you can call 300 Win Mag a "plinker"...for some of you studs out there...it might be....But I think its just about my max... :lol4:
Not sure whether to go ahead and scope her or just go ahead with the mods and then scope it (maybe a nice Leupold 55mm) or a Nightforce.
Suggestions?