Discussion Starter
·
#1
·
This will eventlly become my IDPA and USPSA gun. All work done by me. My sightmark mini red dot and mako glock optic mount will be in monday will up date the pics then. Next to come is a LWD barrel, Jager Comp. and reduced power spring
Prices So Far.
Glock 22 W/ military discount $410
Sightmark Mini Red Dot. $80
Mako optic mount $46
Extened Mag release $5
Extened Slide Release $13
Mag well $15
SureFire X300 for home use $200
Thrill from killing paper and steel targets priceless.
Glock 22 with only 50 rounds fired through it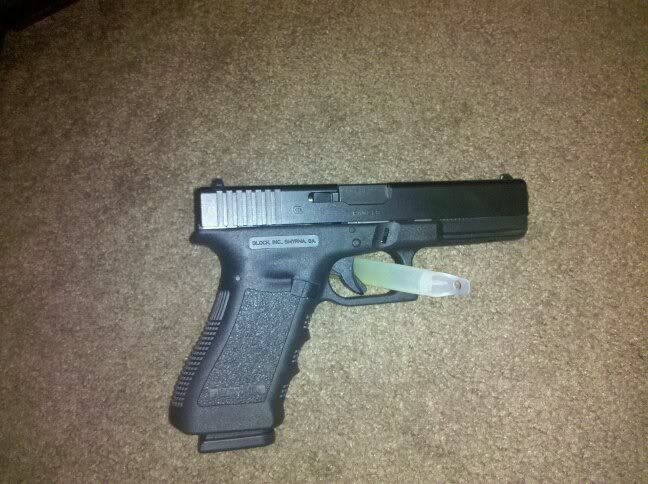 now its time to make it Mine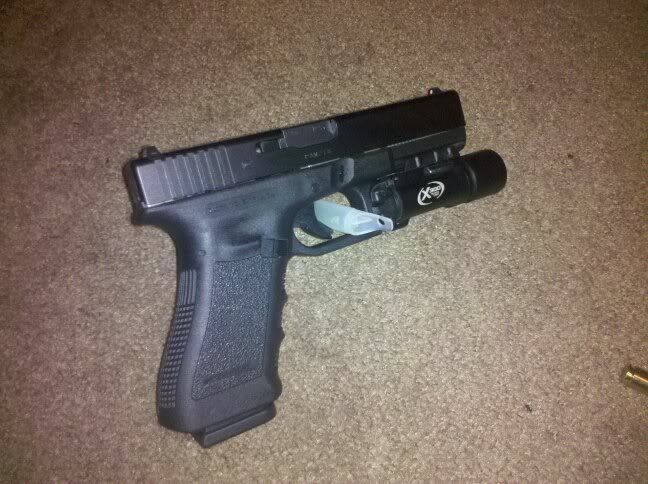 SureFire X300 added that i bought while i was in Iraq
Stippling job I did. This was my first.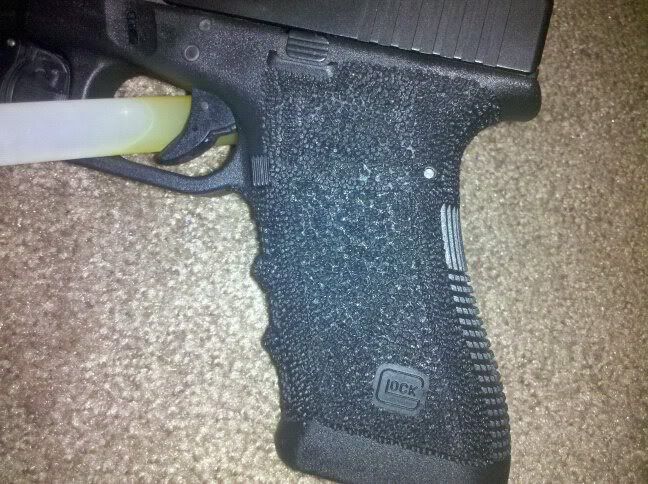 Close view of stippling.
Extened slide release, Mag release, and mag well added.
I keeping all my stock parts so i can chage from an open class to Enhanced Service Class(IDPA) in about 20 min.