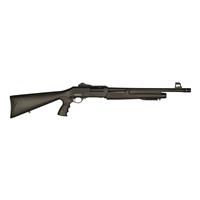 Sportsman's Guide carries top-quality discount Outdoor and Hunting Gear, Guns, Ammo, Fishing Supplies and more - all at great low prices!
Key Features
12-gauge
3" and 2 3/4"
18.5" barrel with muzzle brake
Synthetic stock
Ghost ring rear sight
Picatinny rails on top of receiver and on forend
$227.99 for members; $239.99 for non-members. Plus a $14.99 "gun processing fee."
In-stock as of this posting.