Discussion Starter
·
#1
·
Bought a Webley Mark I revolver. It was originally made as a .455 Webley but the importer in the 1960's had them converted by shaving off the back of the cylinder to accept .45 Auto Rim ammo or .45 ACP in half moon clips. This revolver was made between 1887 and 1893. The bore, chambers and action are 100%. The original blue is about 80%. There is a small chip out of the grip on the left side near the bottom of the grip. Most of the old Webleys have cracked or chipped grips.
The original ctg for this revolver had a 220 gr Hollow Based bullet. The chamber throats are usually .450" and the barrel groove diameter is .455". The rifling is Metford style. That means the lands are rounded and the bore looks worn out. I have a .450" hollow base bullet mold and I will load this round with 4.5 gr Unique for a velocity of 650 fps. The velocity has to be modest because, the original ctg was loaded with Black Powder.
I really like this revolver, it is a big hunk of iron. Also, it is not made of plastic.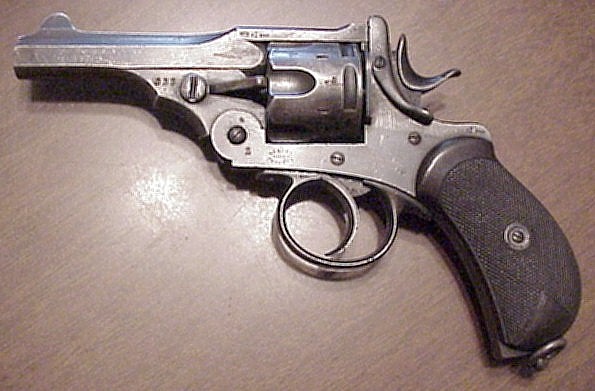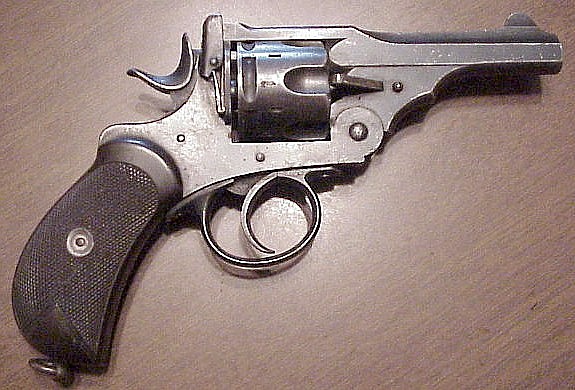 Doug Bowser