Discussion Starter
·
#1
·
Found a load that my 22-250 likes so i figured id start varmint hunting with it, but i just dont like shiny barrels..
My buddy left some paint at the house from when he did his 10/22. Its all Flat colors, black, olive, brown, khaki.
Before: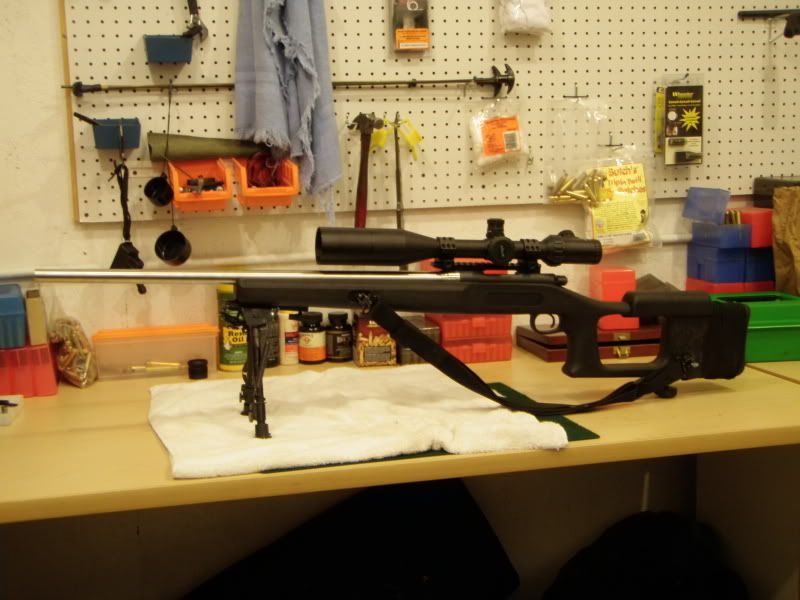 After:
Never painted a gun, much less something i have this much money in. But i figured if i mess it up, its still gonna function properly. I used a ear plug and put it in the muzzle, it has a very good 1/8" clearance all the way around the crown so it worked good. I greased the bolt body so no paint stuck to it, it worked also.