Shot it at 600yds yesterday,,
I had put all the info in the berger program and it spit out from 100yd to 600yd zero to go up 10.3 MOA. I turned it up 10 MOA and gave it a try.
First 3 at 600yds
I adjusted it for the wind since i held a MIL left and it hit halfway. Went down 1 MOA and here is the second Group.
Appears i was a lil off on the windage but its in the black.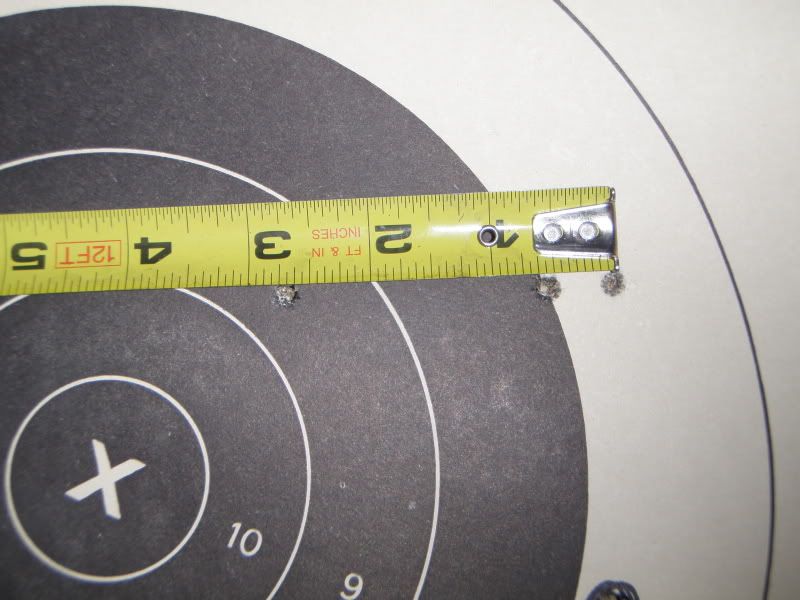 From 100yd zero to 600yds it only took 9moa up.. Thats pretty flat shooting!! I shot some of the M118 from Turkee and i had to go up 17moa. It did a 7" group and a 9" group out of my AAC-SD.