Discussion Starter
·
#1
·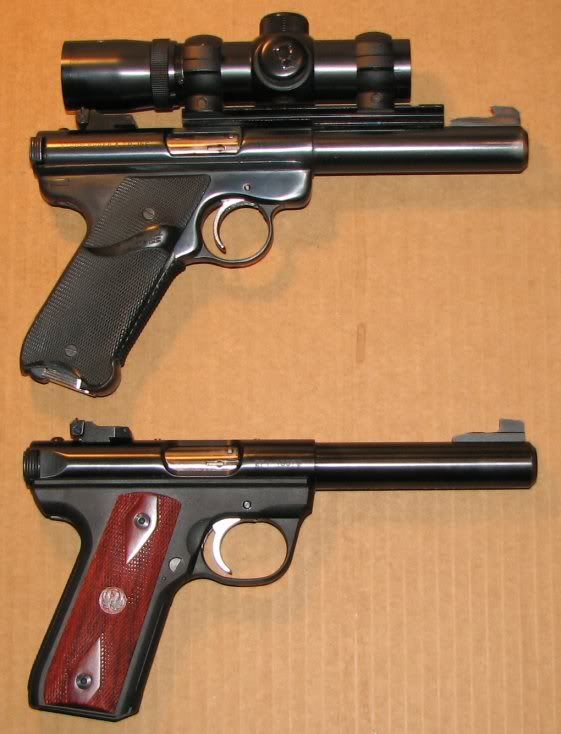 Thanks to steveo3318 today, my Ruger MkI is no longer lonely.............
I meet steveo3318 today to buy his Ruger MkIII 22/45 that has had all the "MkIII safety features" removed.
Since the 22/45 was introduced way back, I have wanted one (but not real bad....). Well, that "want" is satisfied....
My old MkI was bought brand new from the old Surplus City (concrete building on Hwy. 80) in 1978 for $125 (retail). I bought it after I discovered I could shoot handguns fairly well after shooting a college buddy's gun. Yes, my first handgun.
The Tasco 1X scope was added to shoot the Chevy Truck Team Challenge and S&W Masters national matches. But that was long ago.......
Hope to take the MkIII out for a test drive this weekend. The MkI trigger is MUCH better than the MkIII. Damn lawyers....
.