Discussion Starter
·
#1
·
MACHINE GUN MATCH 04/11/10 TONY DEE
It was a nice morning for the match with cool temperatures and little wind. The weatherman called for strong winds at Noon so we moved things along as quickly as we could. Jr. set this match up and it was a Running and Gunning type match with multiple reloads. We started with the Redheaded Death Star and then steel targets with strategically placed hostages. It was a great match and I want to thank John for putting it together. The winds started at about 1130 hrs and we decided not to do a team event but questions of our masculinity and hardiness were brought into play and we recanted. We set up a two man team event that was great fun. Next month will be our annual Three Gun Match. You will need Centerfire Pistol or Revolver, a Shotgun and a Subgun. I will send out a notice before the match with ammo requirements. Match will be on May 9th. At 0900. This is Mother's day and we will try and get things finished ASAP so you won't be in too much trouble. Be sure and check out our website at
www.vegasshooters.com
for pictures of the match.
SHOOTER GUN TIME PLACE
John Wylie Jr. UZI 60.19 1st "A"
Tom Wright M11 65.25
Andrez Posada UZI 66.92 1st "B"
Scott Callahan MP5 90.62
Jack Wylie Sr. UZI 90.68
Irv Falkoff MP5 97.07 1st "C"
Steve Franks UZI 97.79
Mike Kebles M11 101.12
Craig Jackson MP5 107.80
STOCK CLASS
Tom Wright Sterling MK5 50.71 1st "A"
Matt Adams UZI 73.47
Scott Callahan Thompson 75.73
Dave White MP40 75.99
Jane Dee Beretta 38A 80.86 1st "B"
Johnny Dodson STEN 89.75
Andy Wade Sterling 97.04
Doug Rakich Sterling 97.51
Larry Cicoria Sterling 97.89
Etsuo Morohoshi MP5 101.54 1st "C"
Craig Jackson M16K .45 122.57
George McAlpine STEN 130.98
Sam Salvo FUGLEY 156.35
Carl Starkey MP40 DNF
Irv Falkoff M16 7.62x25 DNF
TEAM EVENT
1st 2nd 3rd 4th 5th 6th 7th
Irv Tony Matt Dave Andy Sam Scott
Tony Jane Tom Johnny Craig Steve Andrez
10.73 14.83 17.05 17.46 19.81 20.01 21.32
Match Layout. First stage & Second Stage.
Third Stage.
Irv with a BIG mag.
Me doing the First Stage.
Me Doing the Second Stage.
Me doind The third stage.
Two Beauties and a Fugley Beast.
Scott and Tommy.
Johnny and his Norelle.
Me and my New Beretta.
Testa Rossa and me in the Team Event. Twin Berettas.
Two Berettas.
Steve Loading Up.
Steve Shoting.
Sam in the Team Event.
Me And Irv in my Second Team Event.
Craig & Andy in the Team Event. Craig with a rare .45 M16.
The Team Event Winners.
[/QUOTE]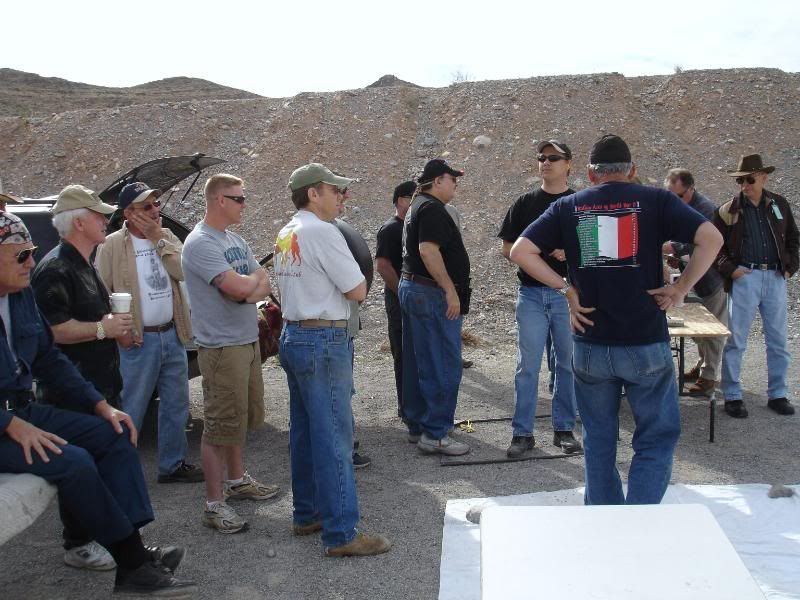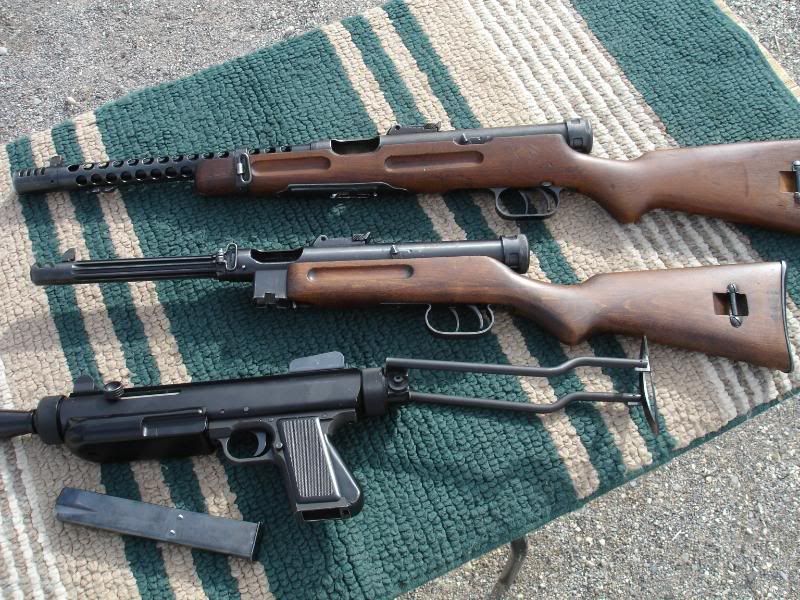 Stage 1... Texas death star.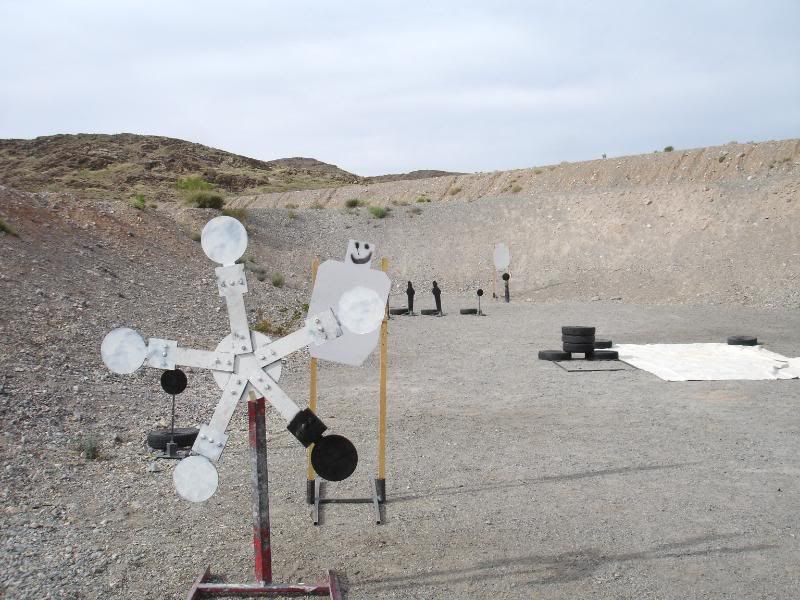 Stage 2.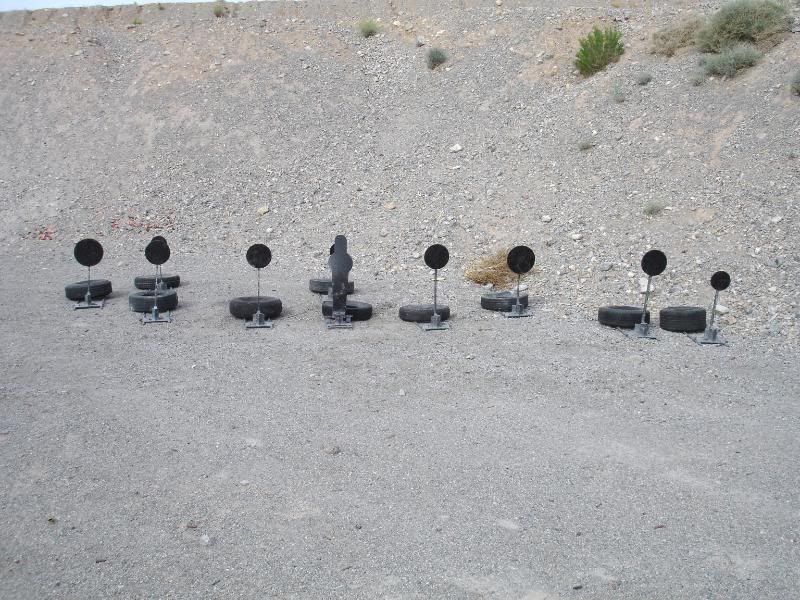 Stage 3 with stop plate in front of hostage.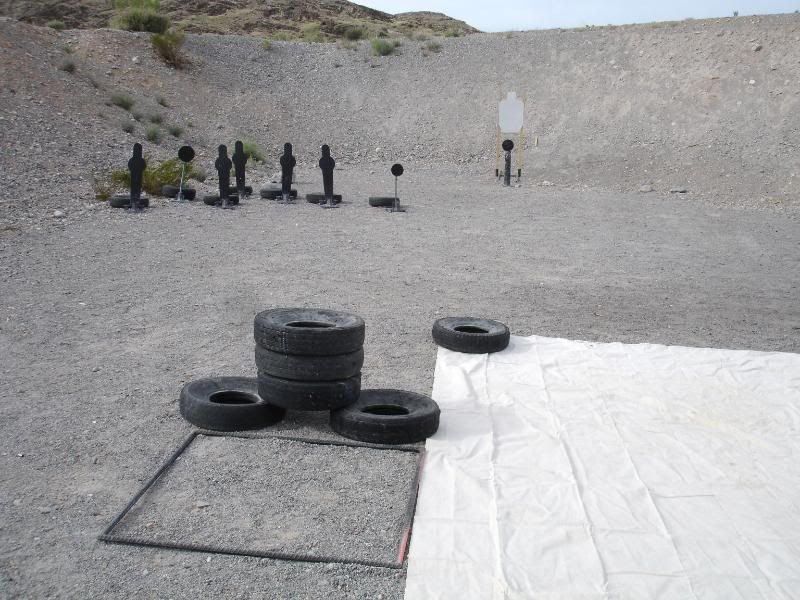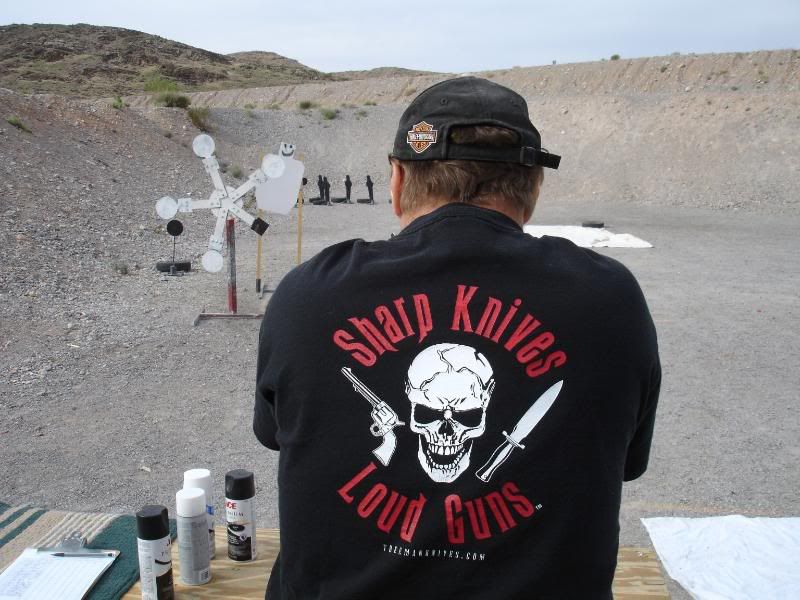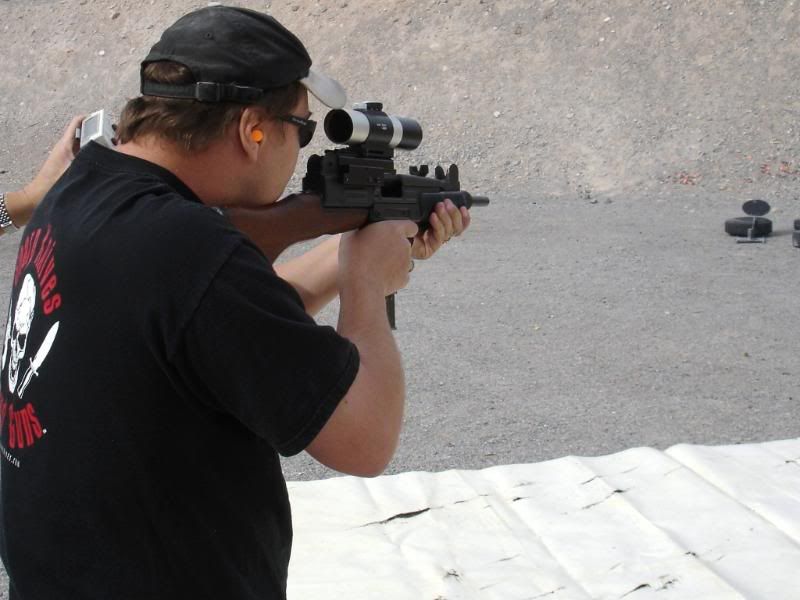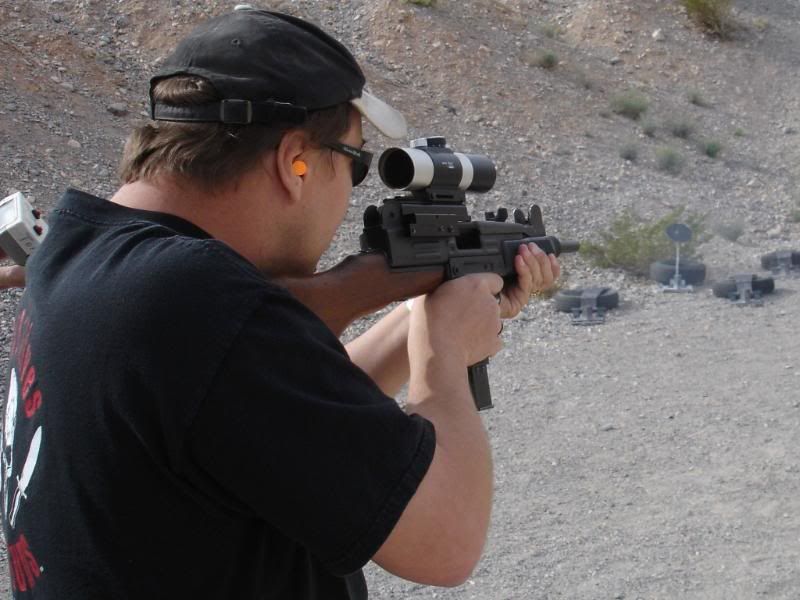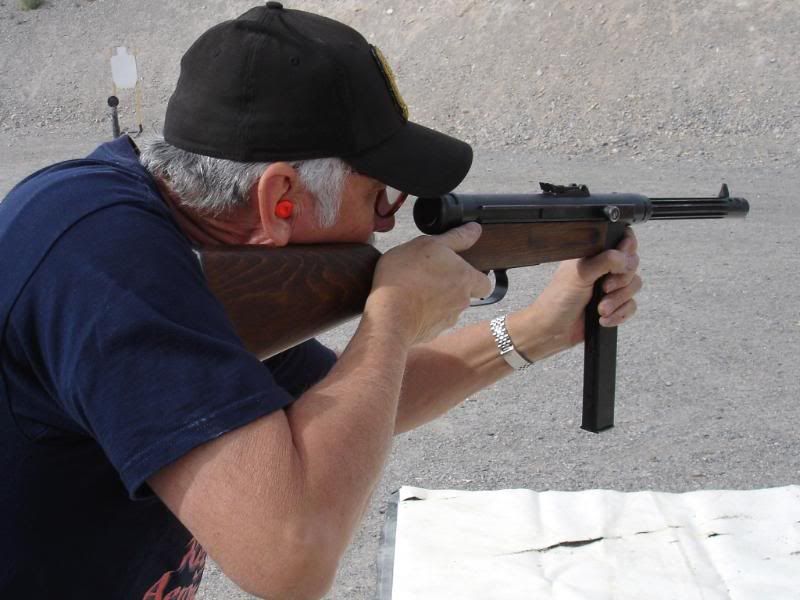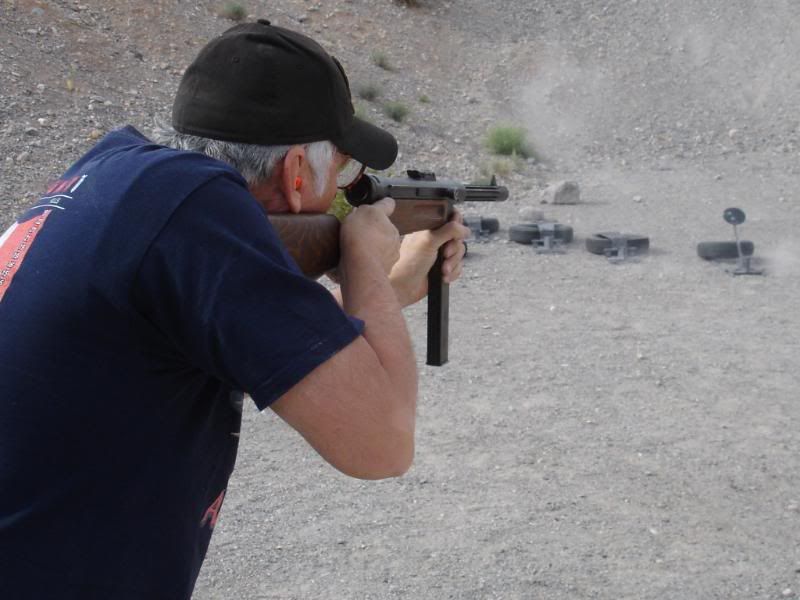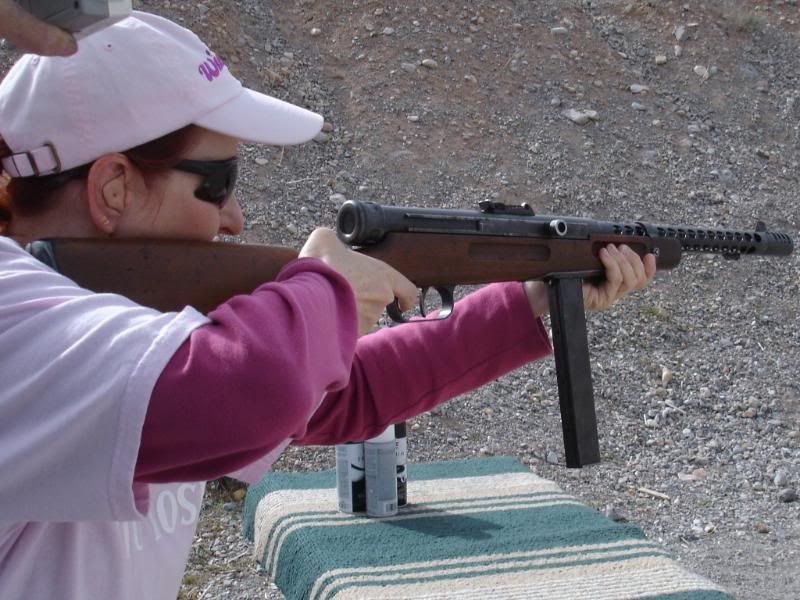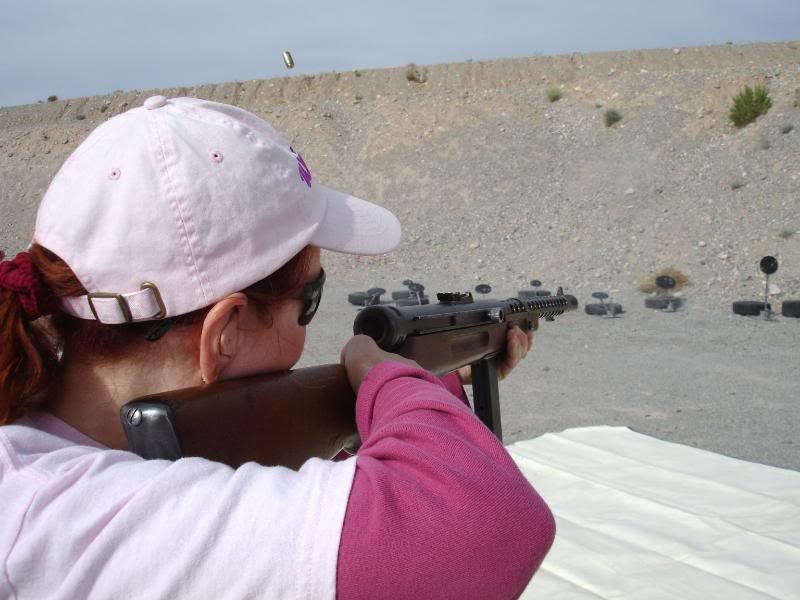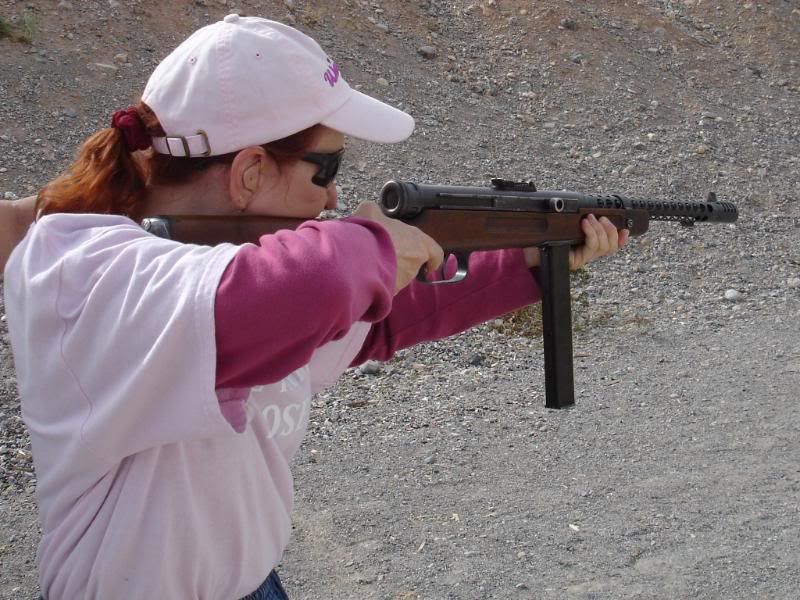 Muzzle touching table to start.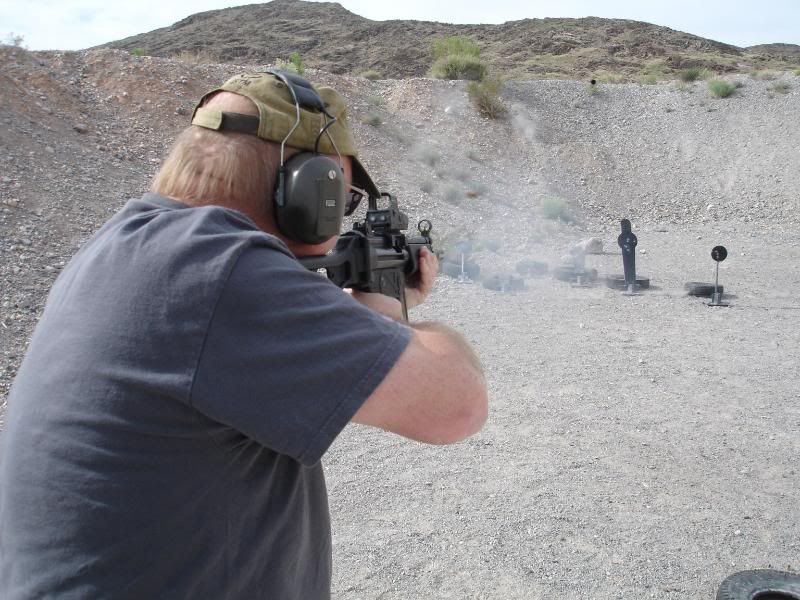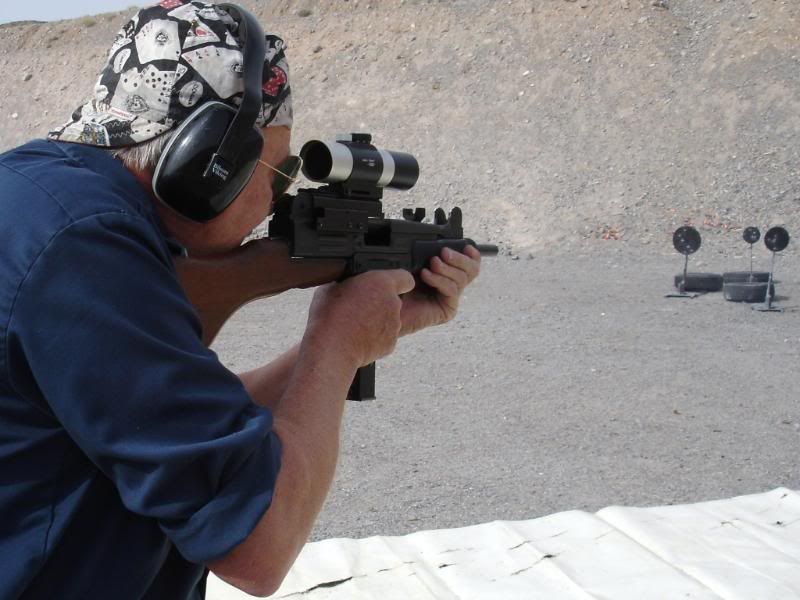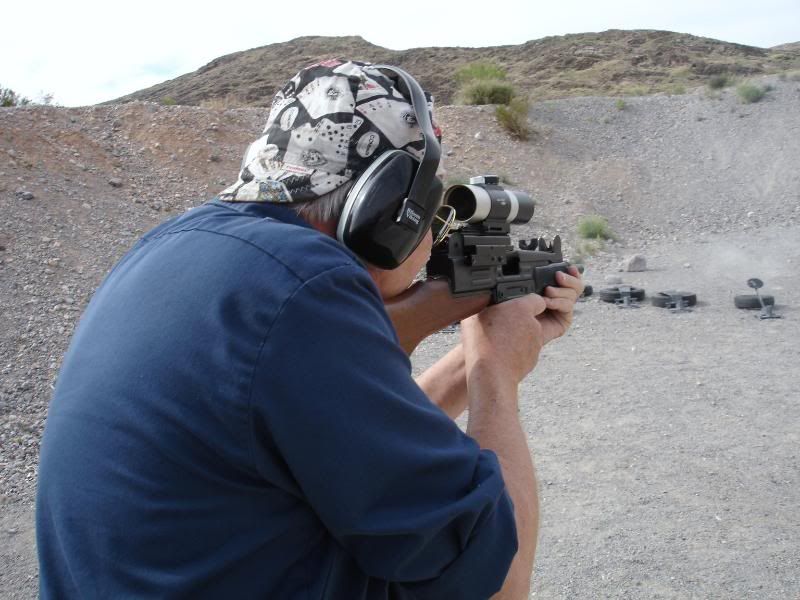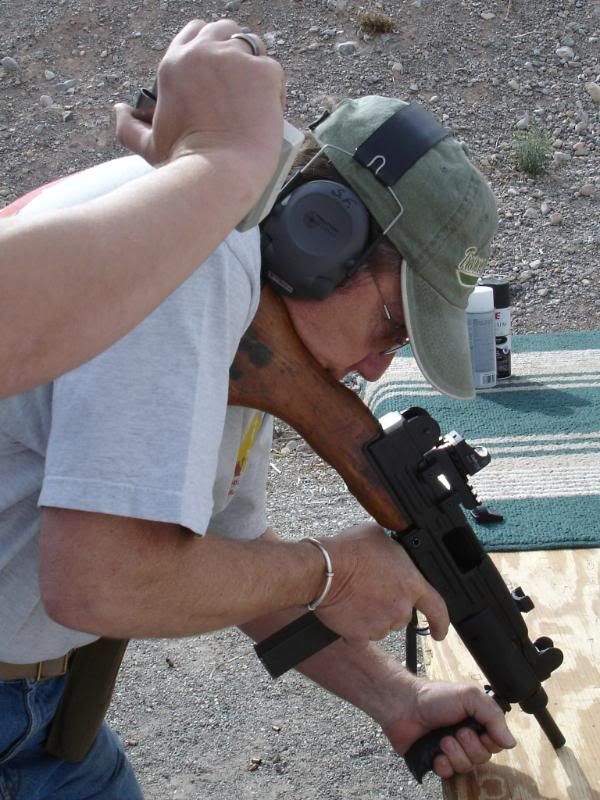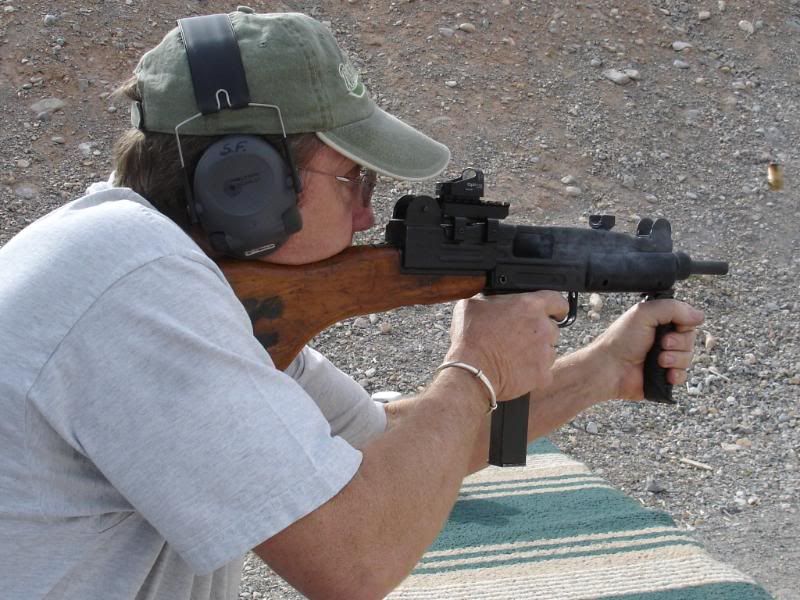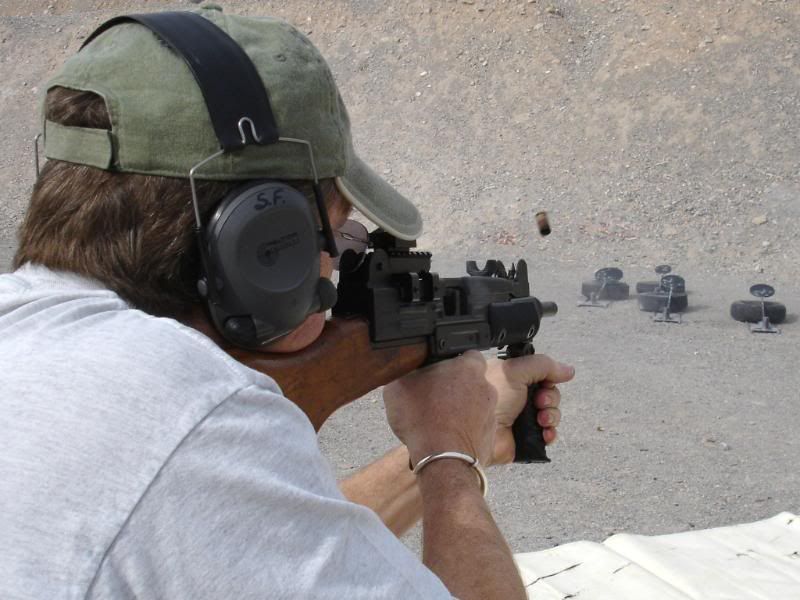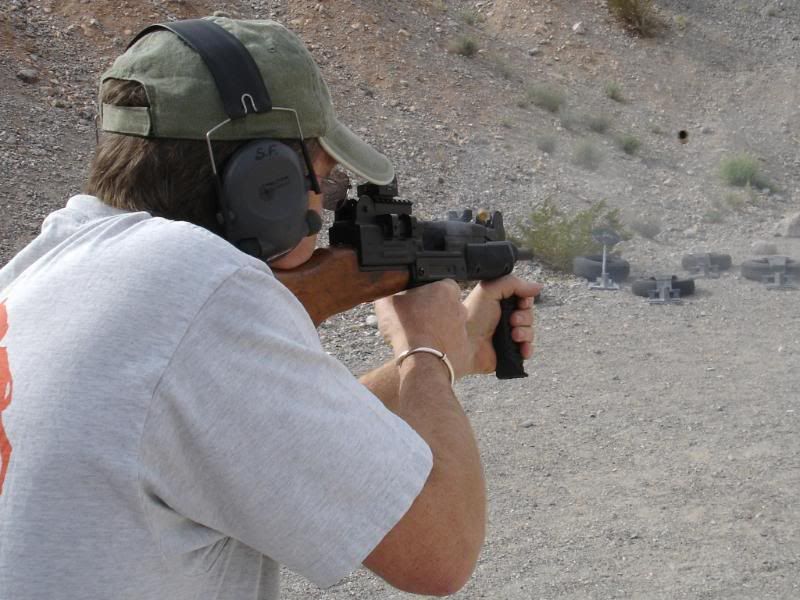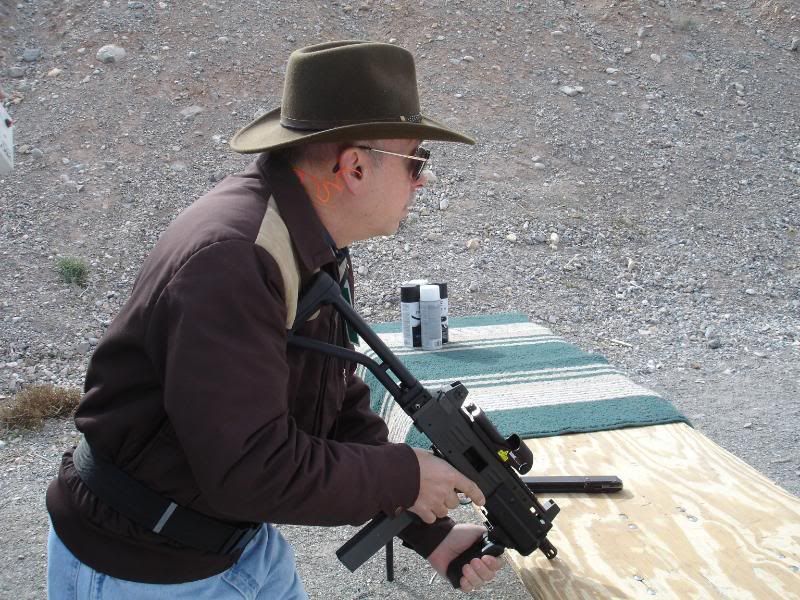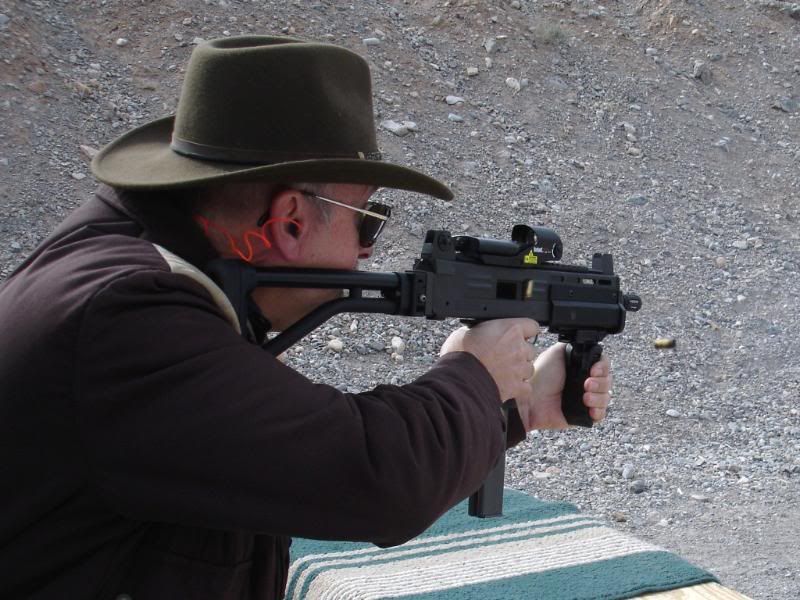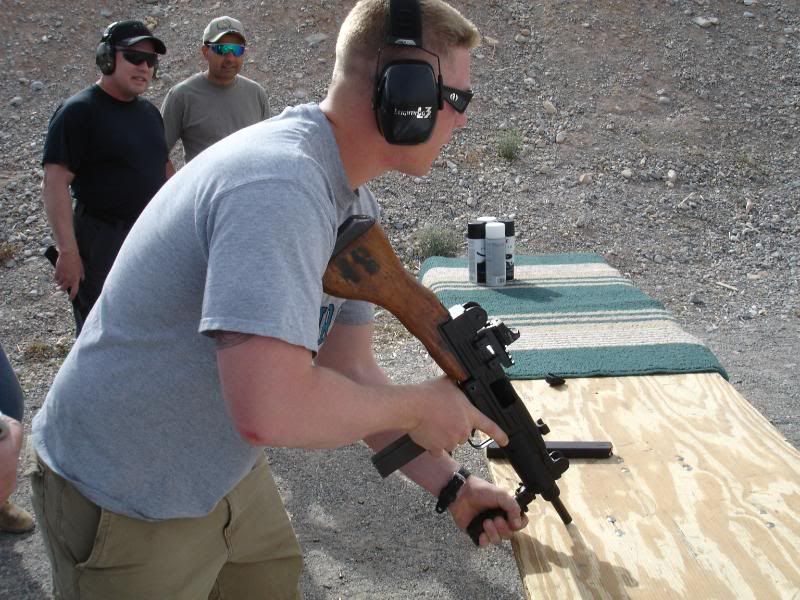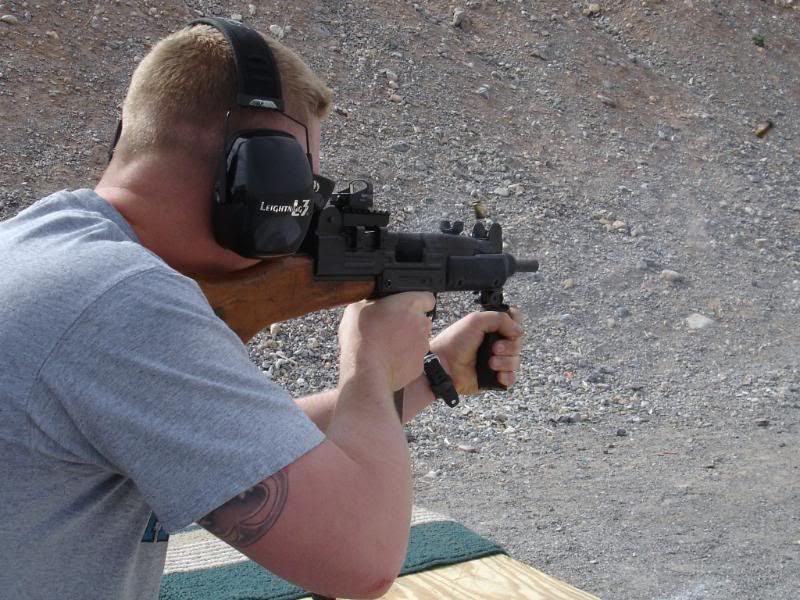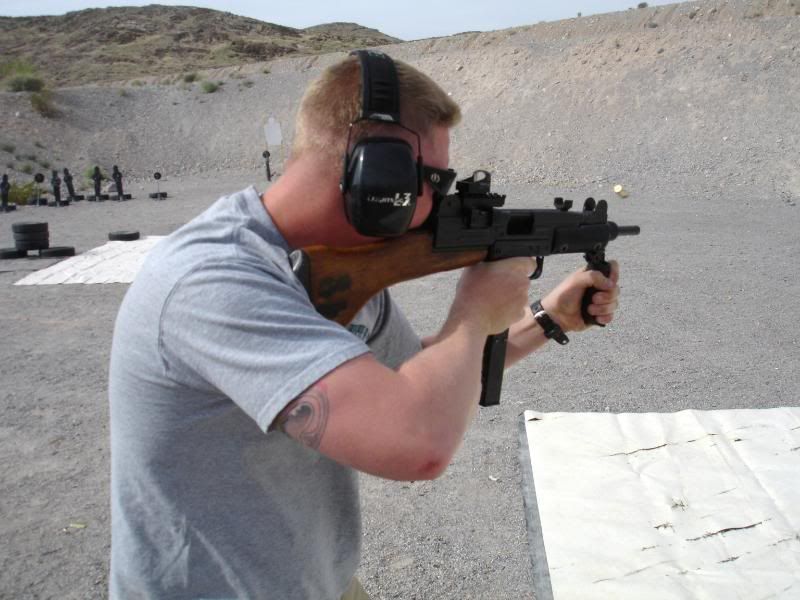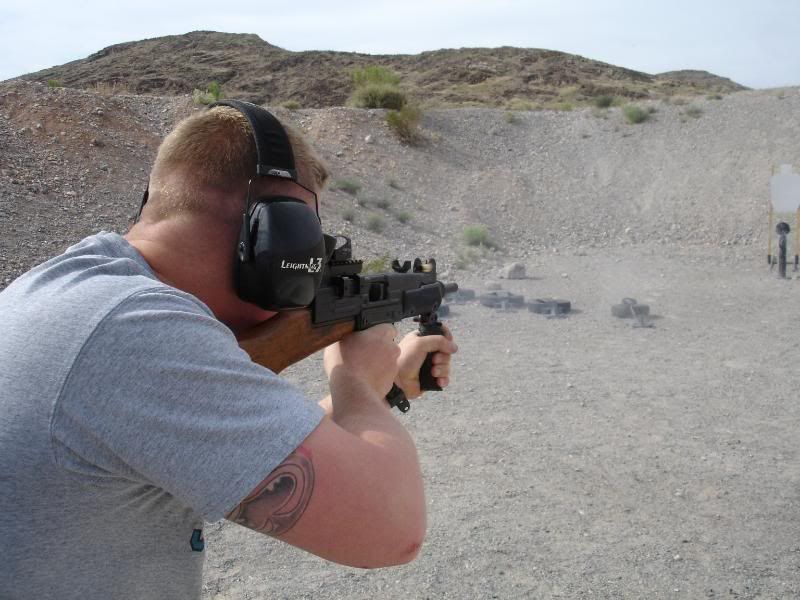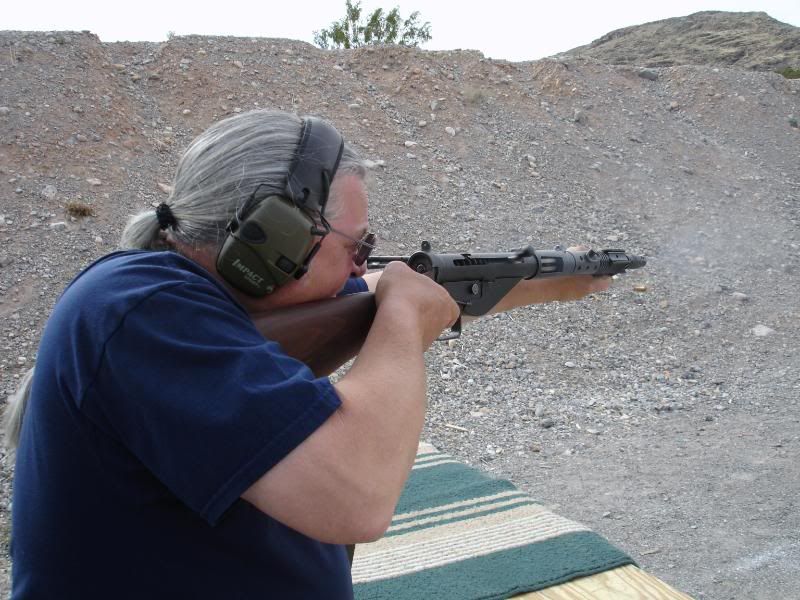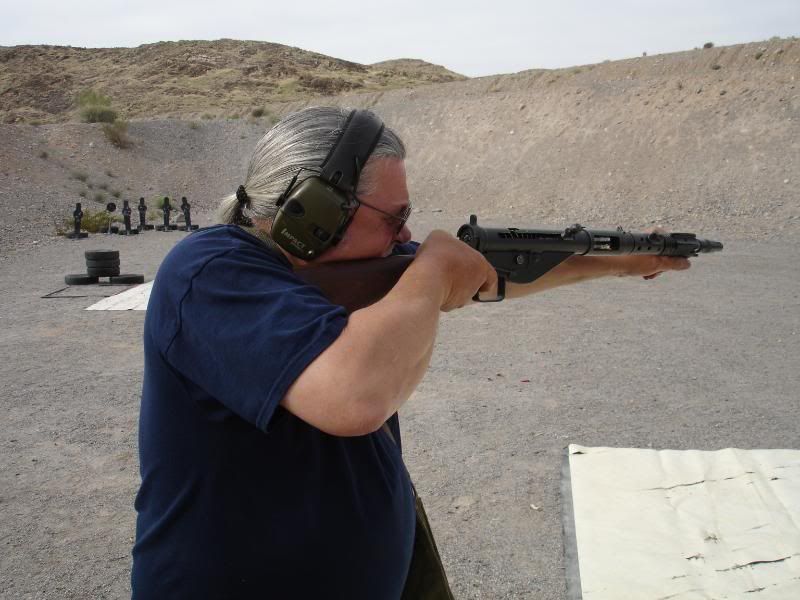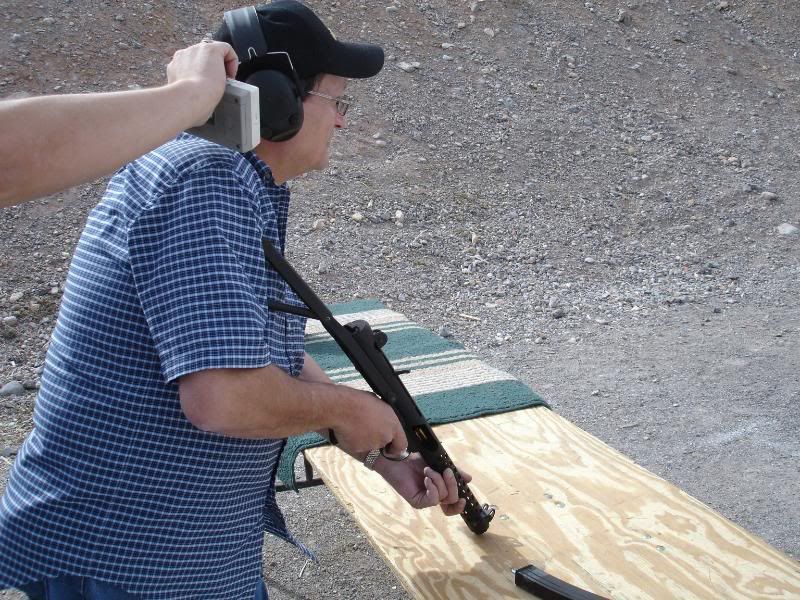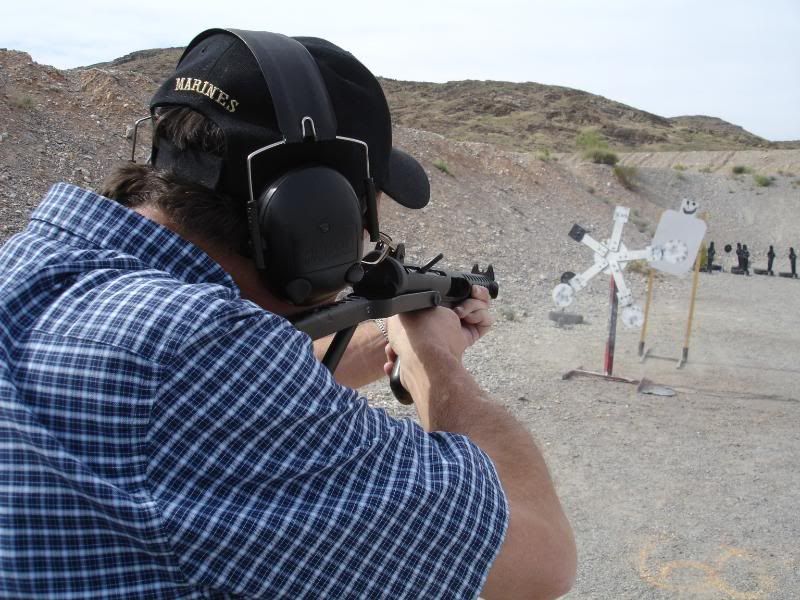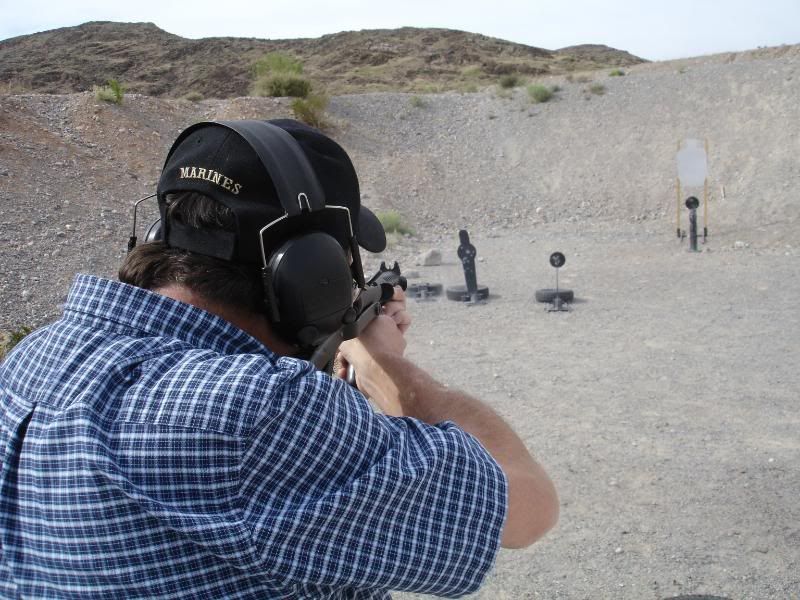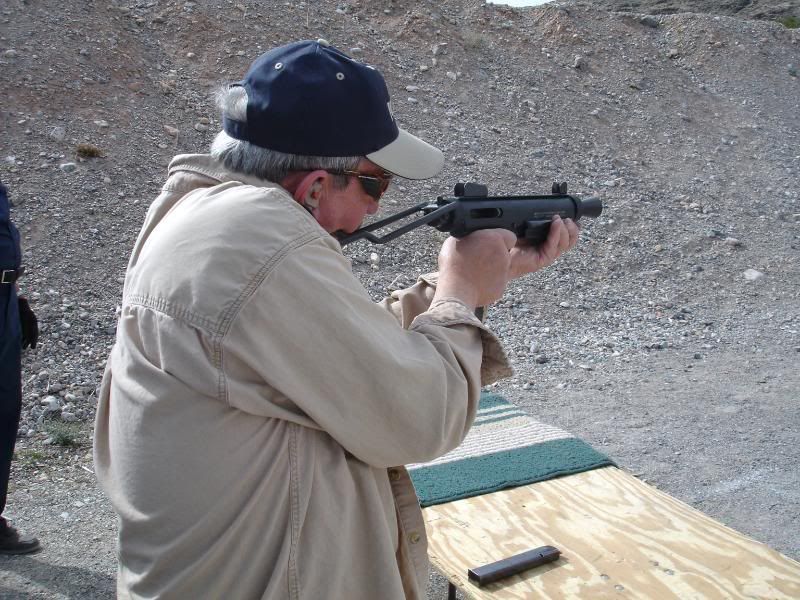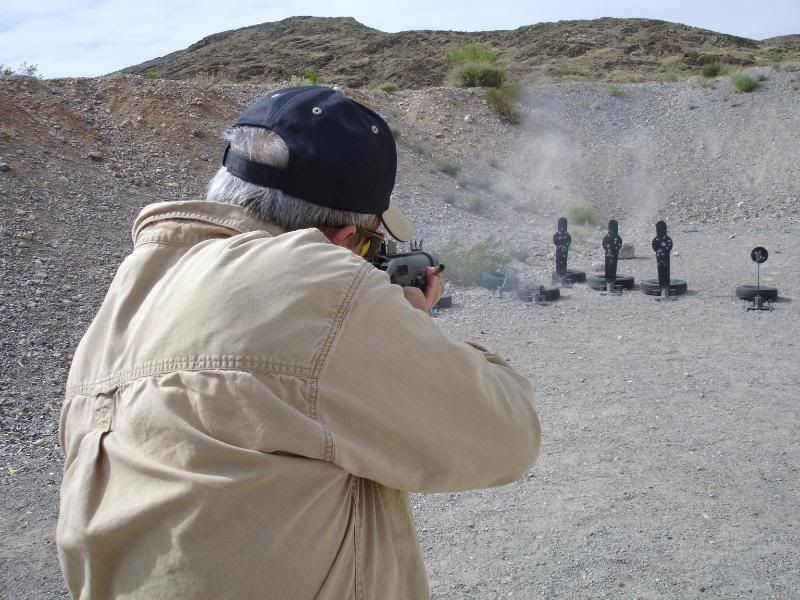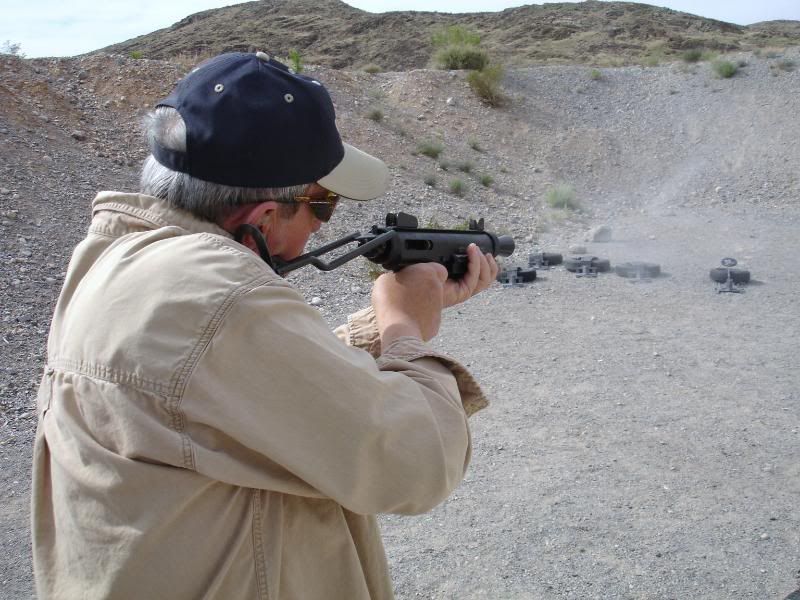 Sam and Fugly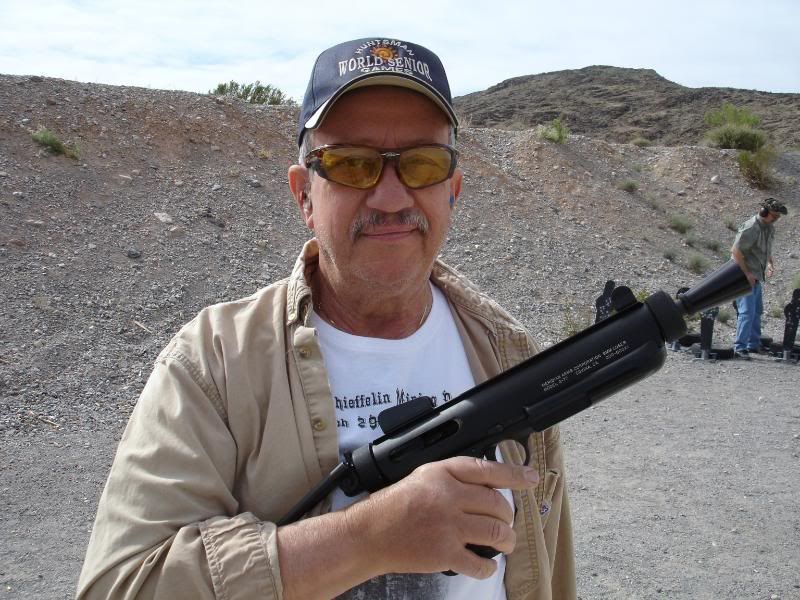 Close up shot of Fugly's serial number.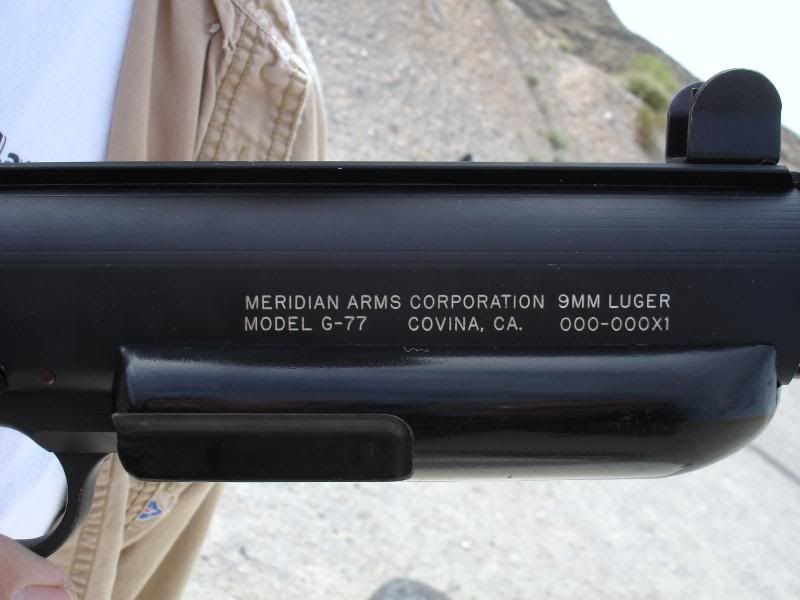 .45acp M-16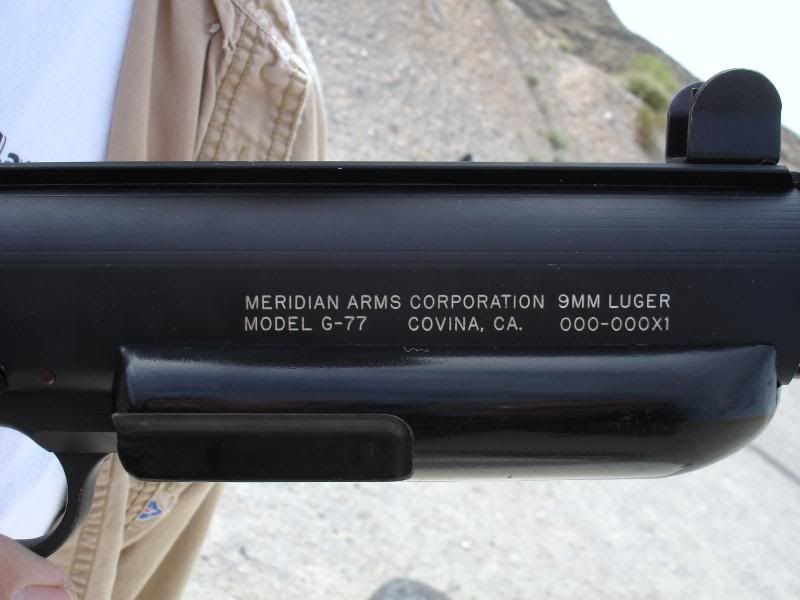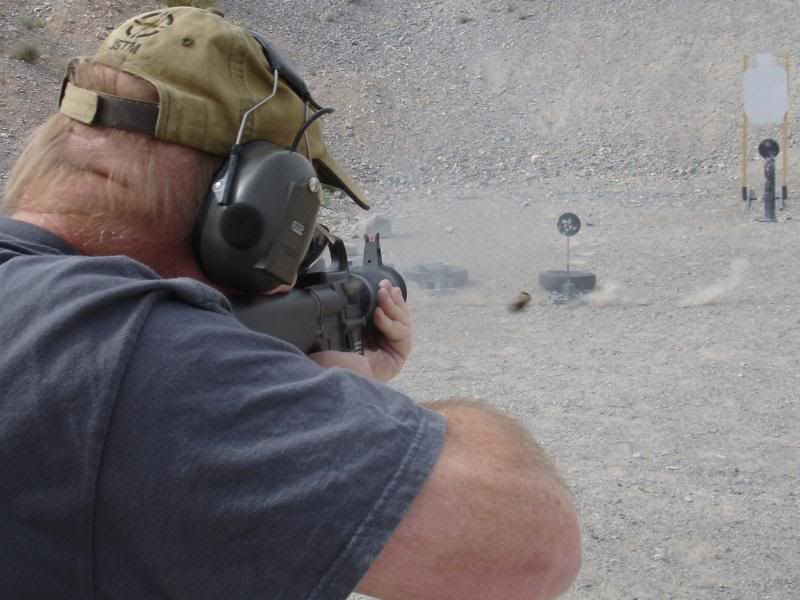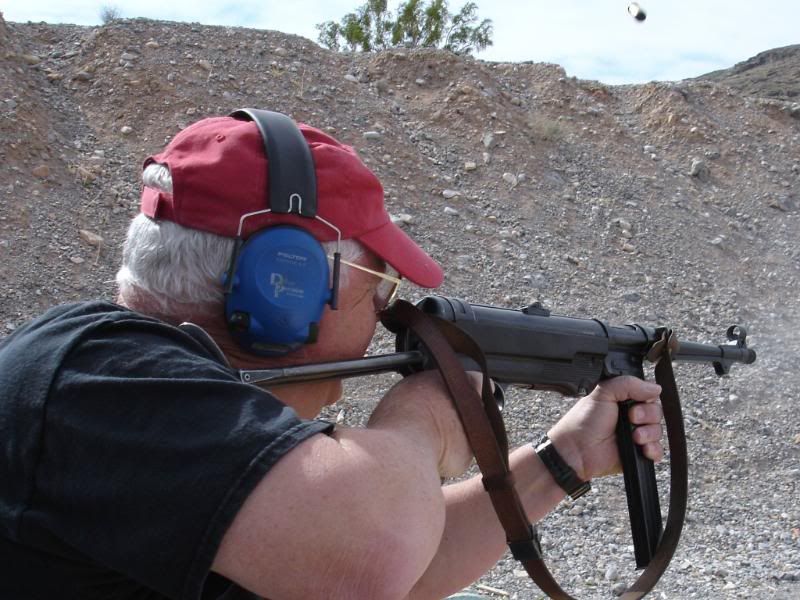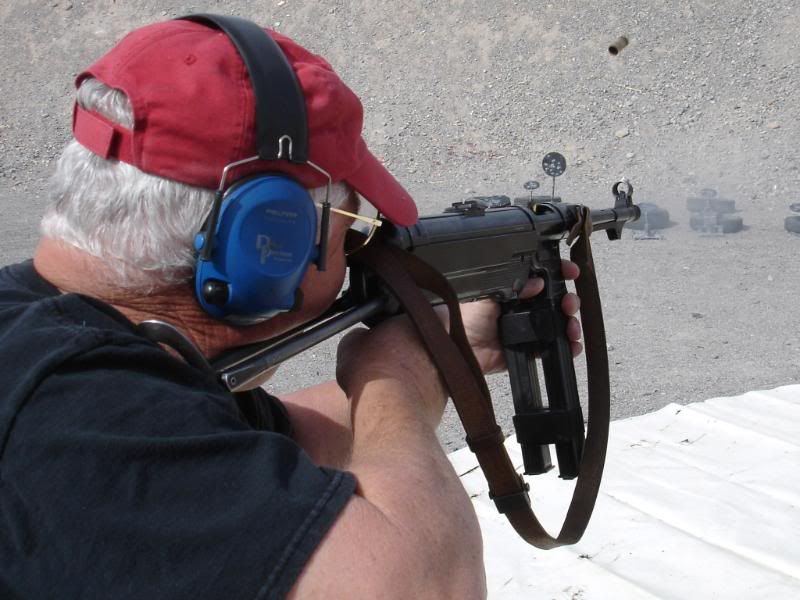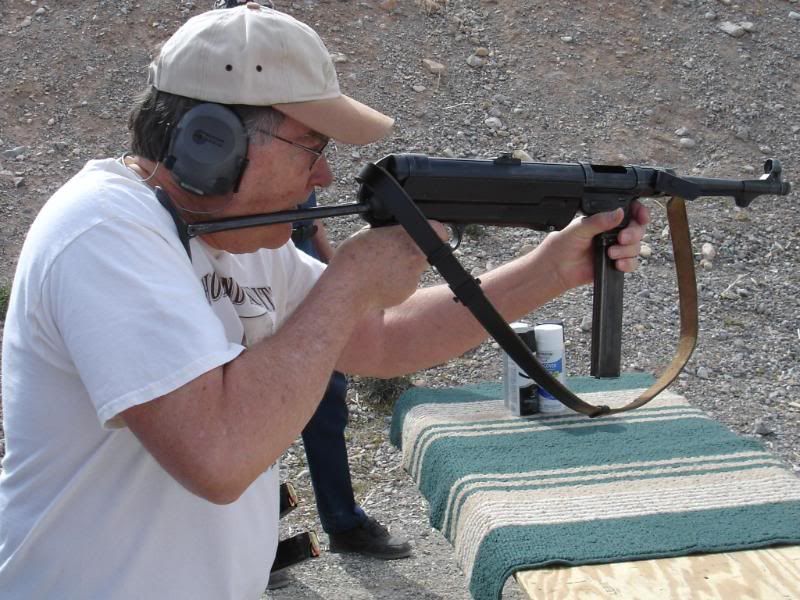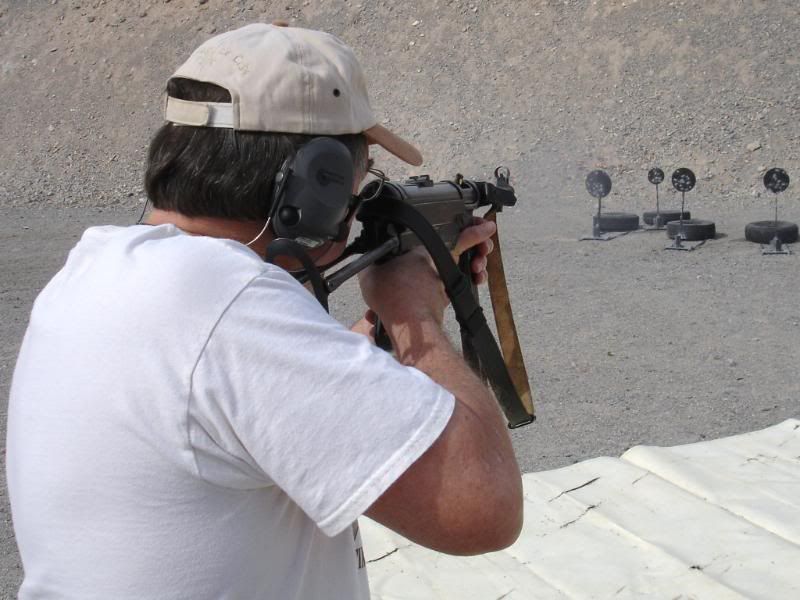 Triple mag setup on H&K.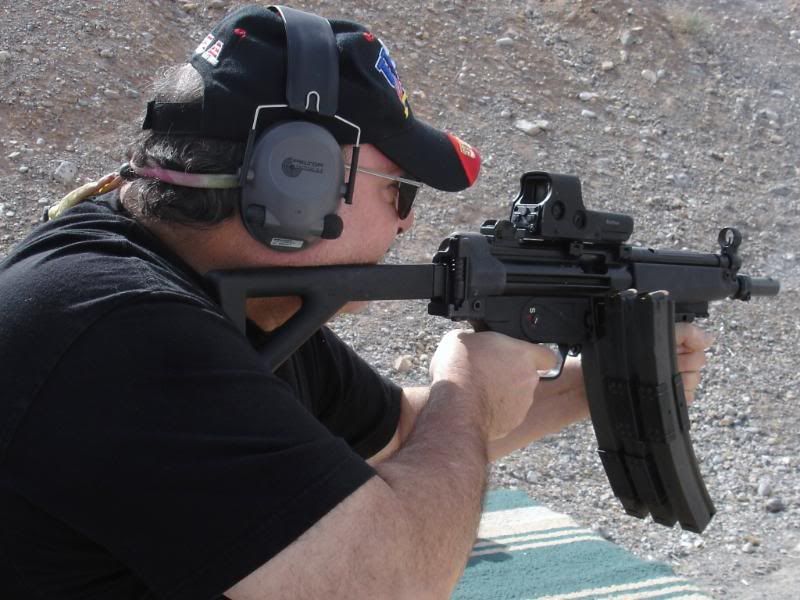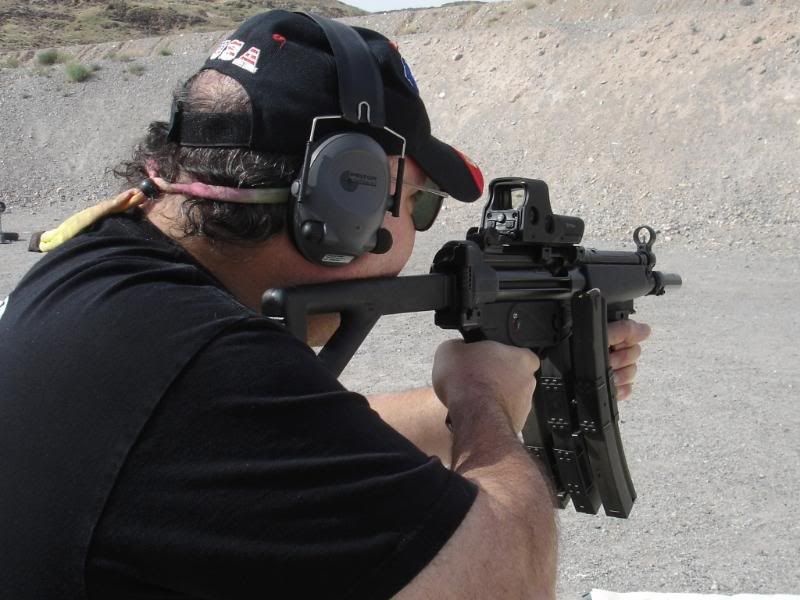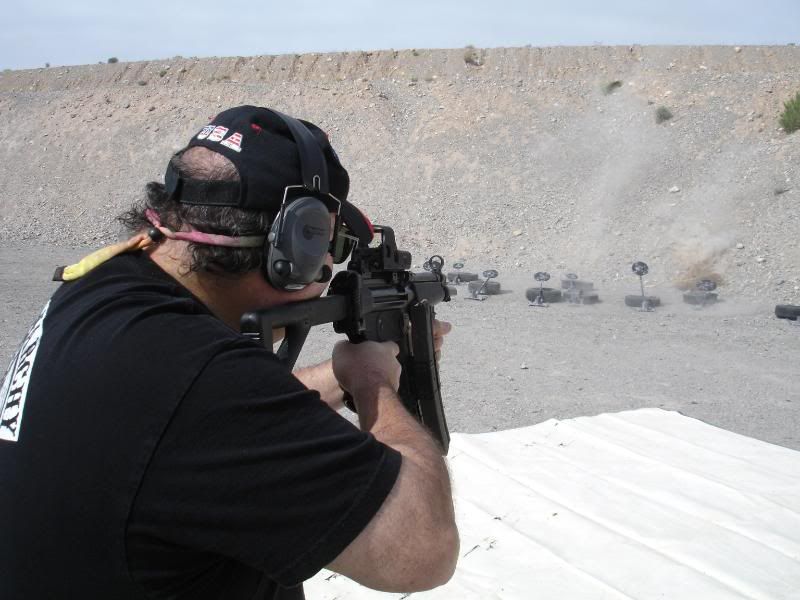 7.62X25 Tok M-16 banana clip"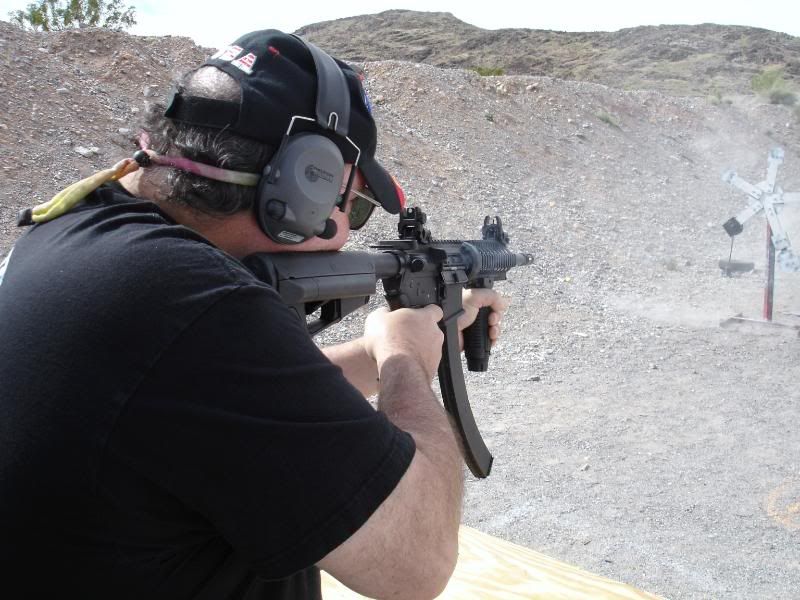 Shirts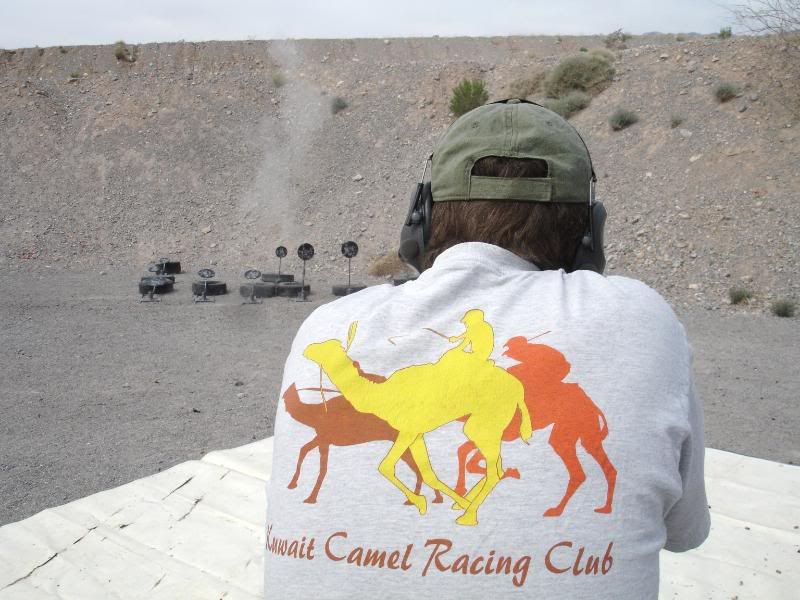 English Andy Sterling Mk4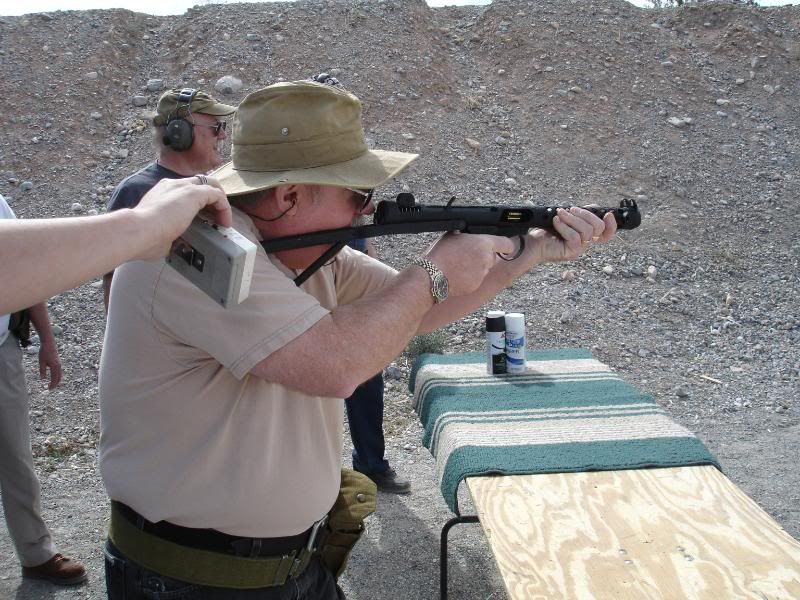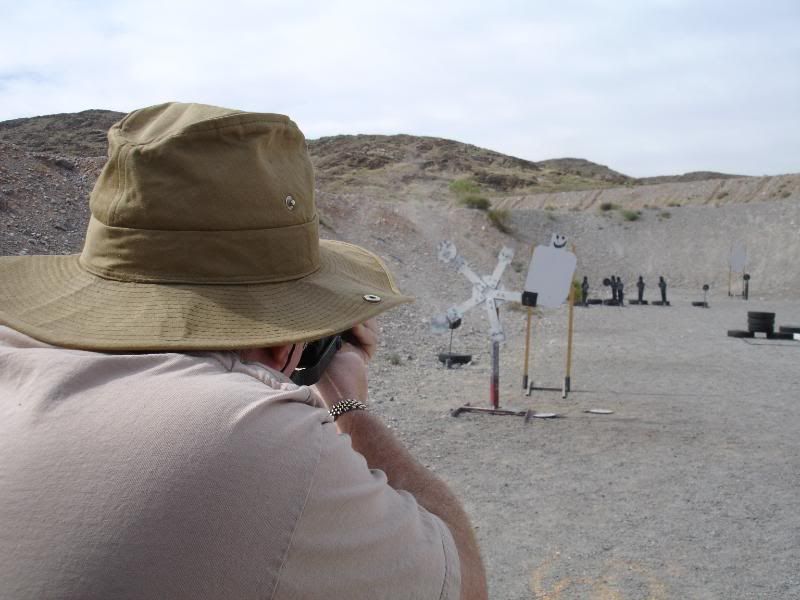 Lefty STEn Mk2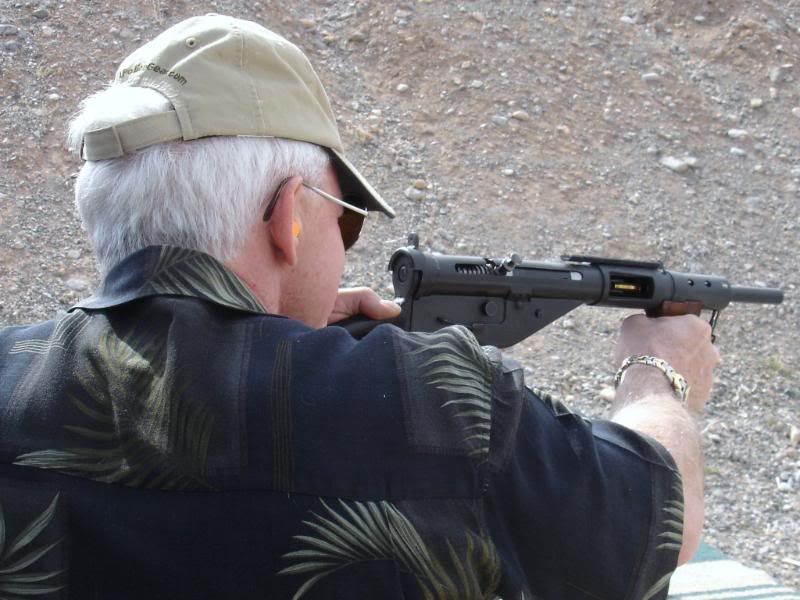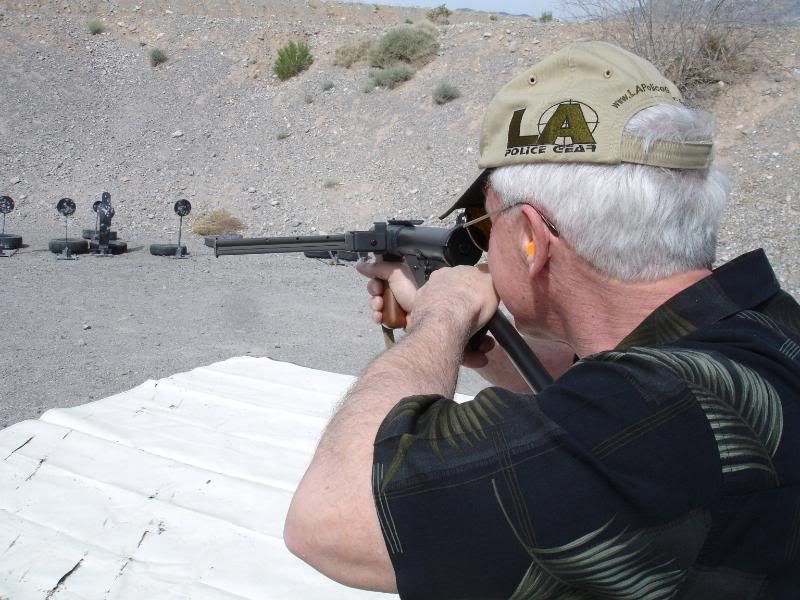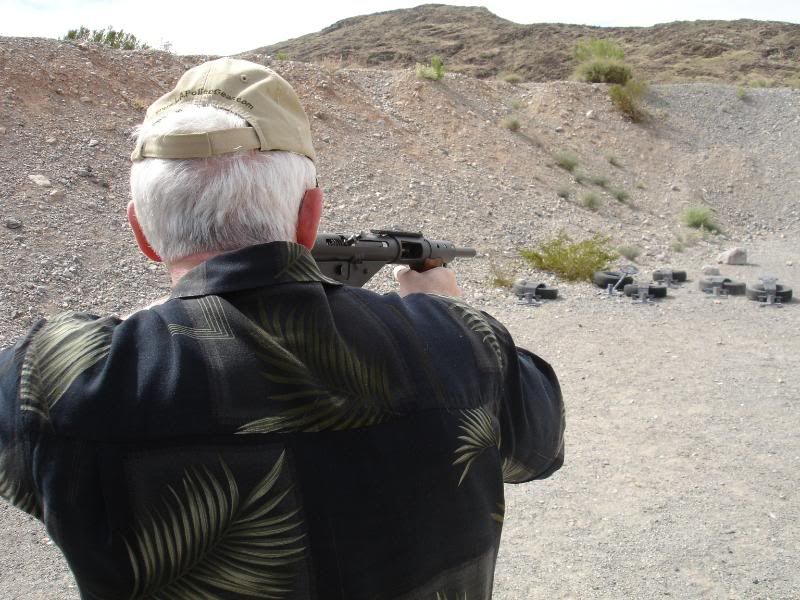 Matt Uzi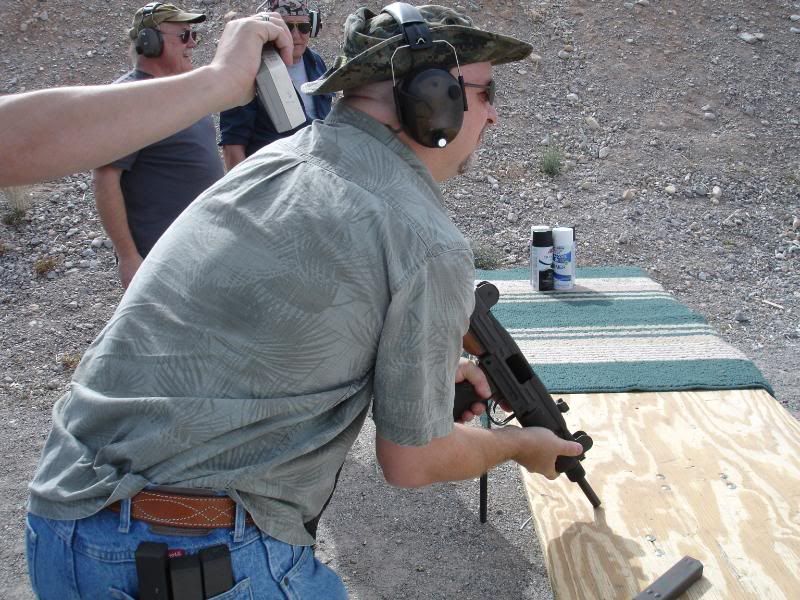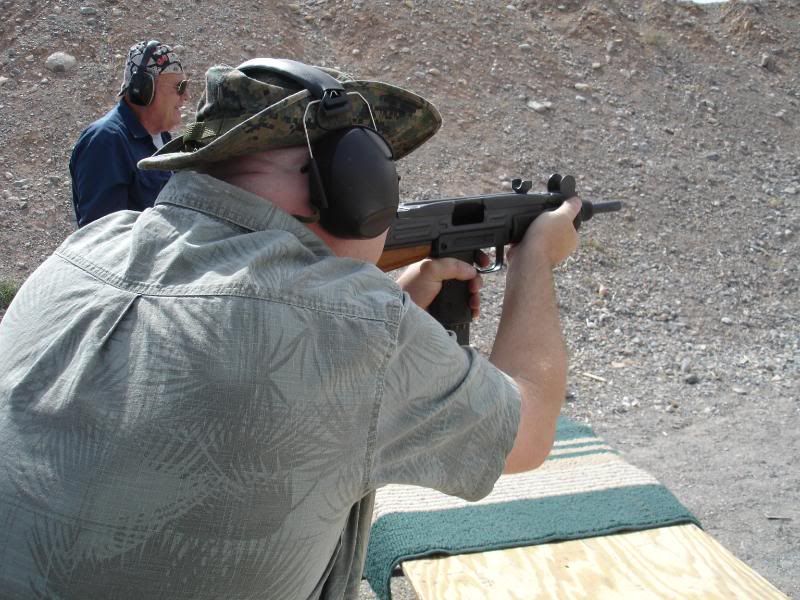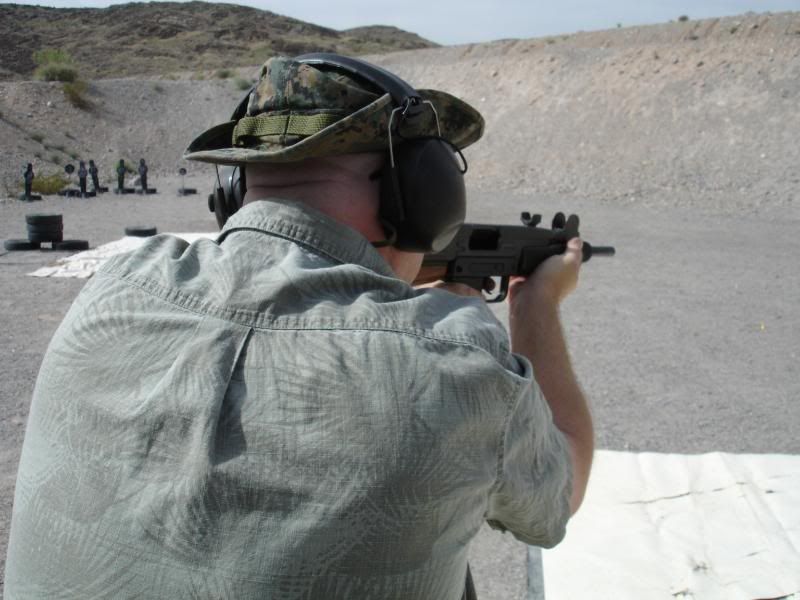 Etsuo MP-5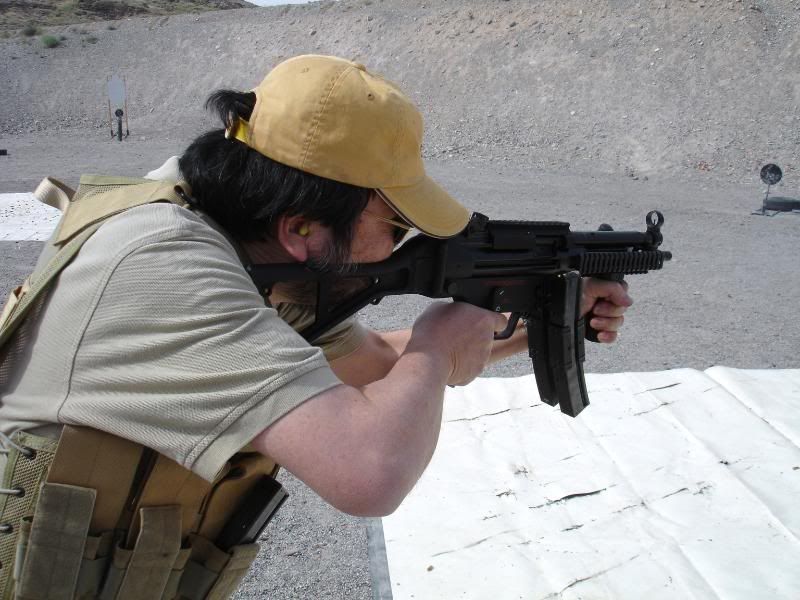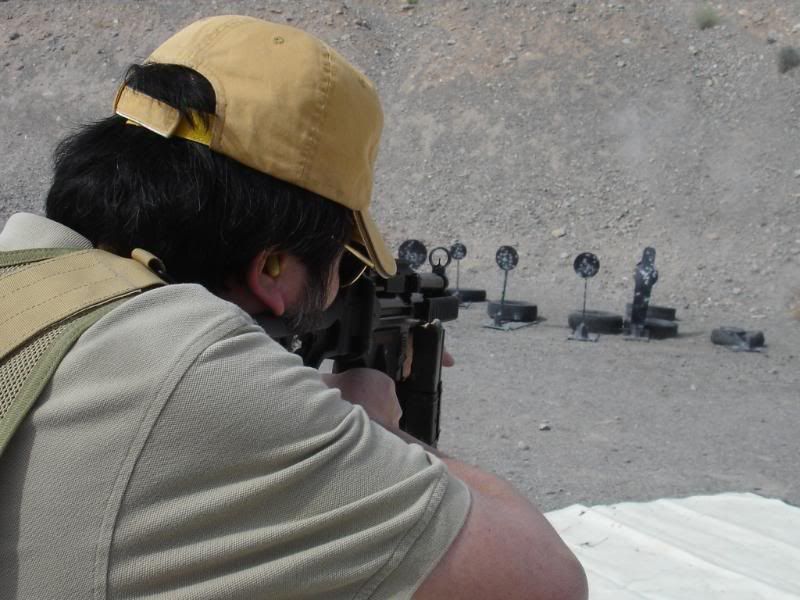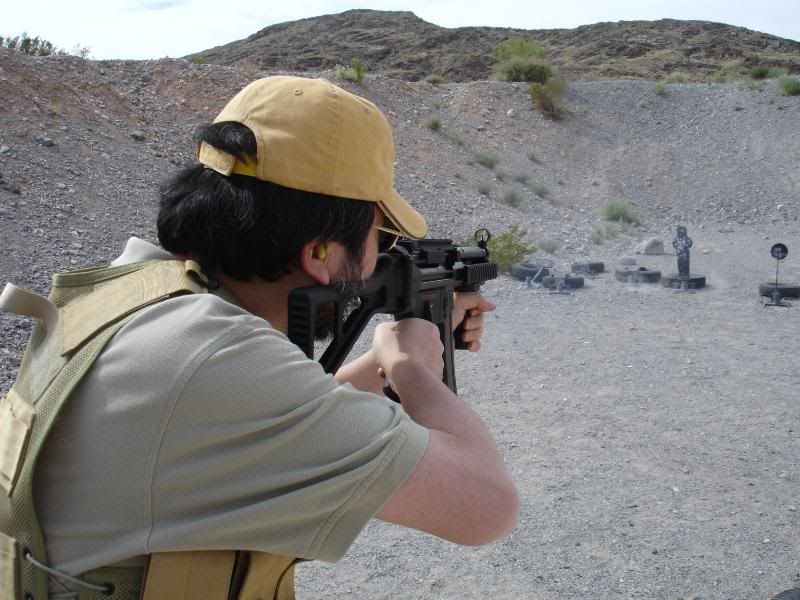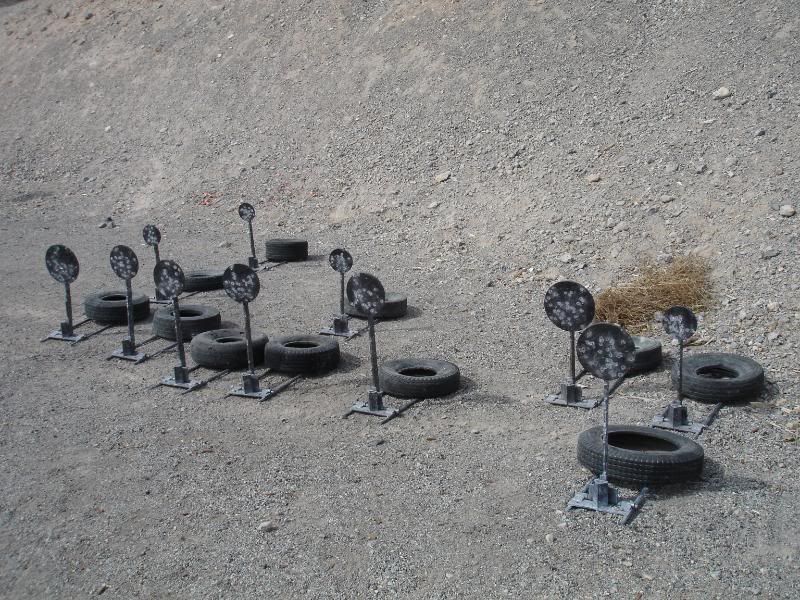 The "sweep" set up MINUS the stop plate and hostage.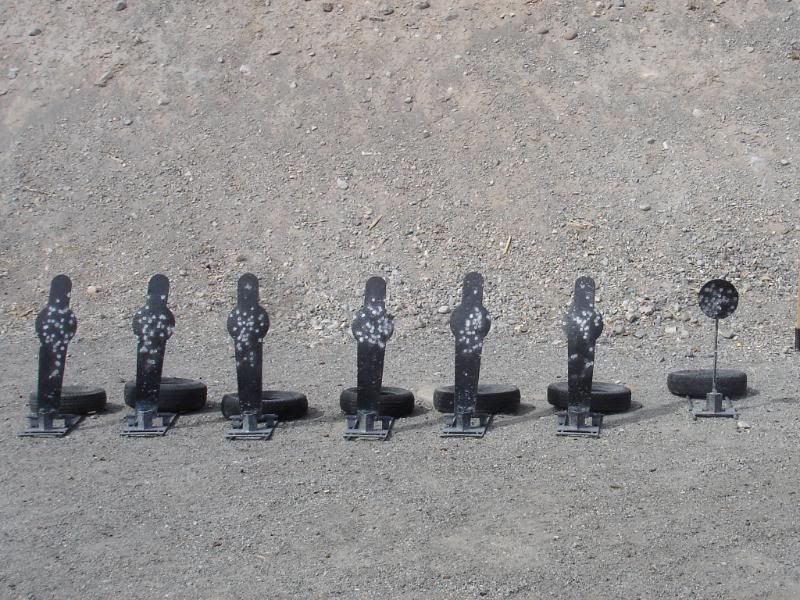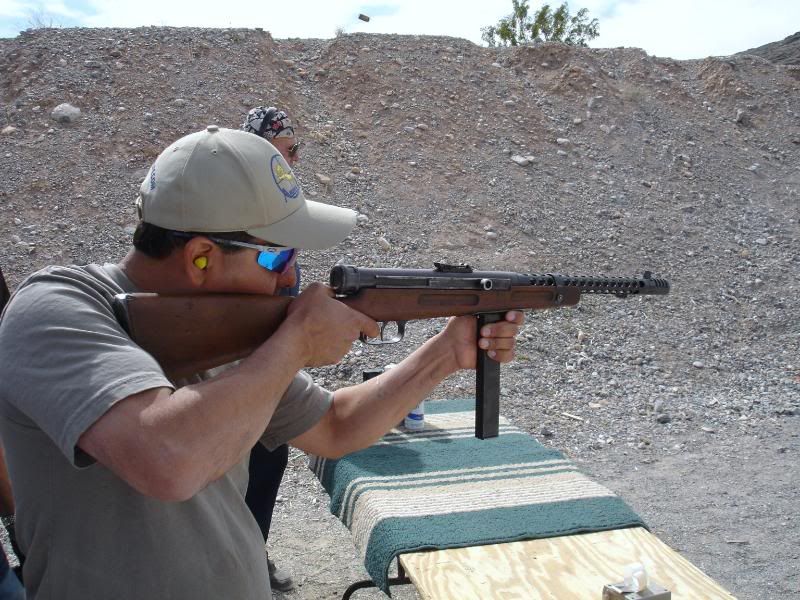 Muzzle on table to start.