Discussion Starter
·
#1
·
Well, after a week delay..... I got to load my first 40S&W ammo today.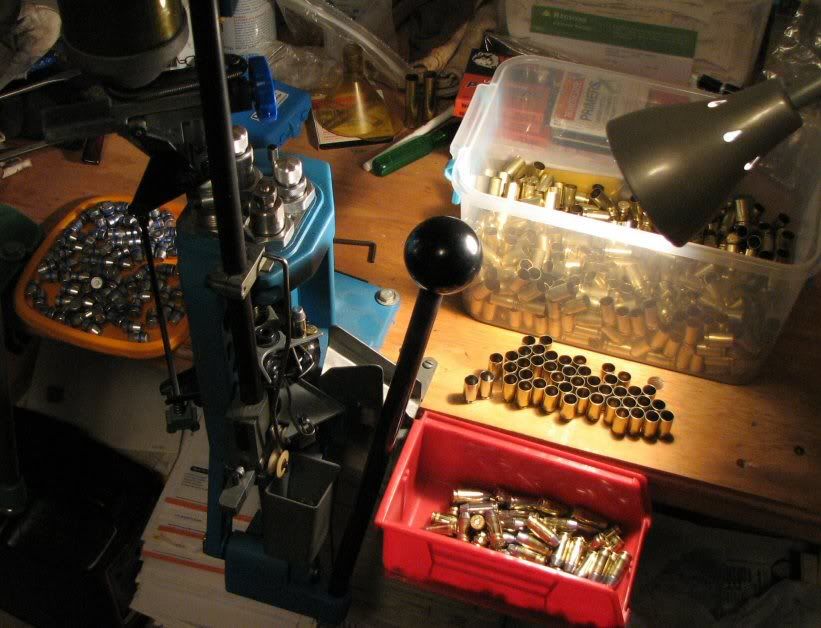 My loading area is not as dark as this picture shows, but my older eyes do need the lamp. Also, forget you see all the CRAP in the background...

OK.... Now why I am not happy...... I never thought I would say this, but...... The LEE 4-die set I bought SUCKS Big Time ! ! !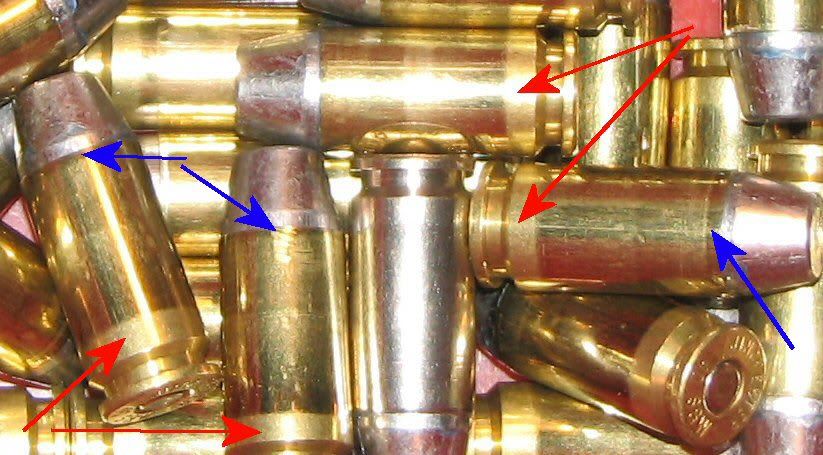 First, when I was setting up my Dillon 550 to load this morning, I couldn't get the sizing die to set low enough (ran out of threads). The RED arrows show how much of the case didn't get sized. The BLUE arrows show (not very well) the line of very small scrathes the factory crimp die is putting on the cases. I also bought a regular LEE taper crimp die, but have not used it yet.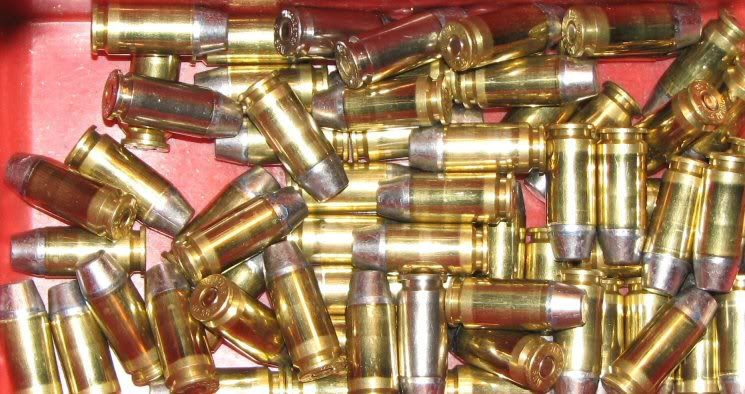 Here is part of the 3rd - 100rd batch of 40S&W ammo. Production is SUPER SLOW because of this...............
PIECE OF SH*T die. This is LEE's "newer" bullet seat die. The outside cone is there for LEE's auto bullet feeder on their progressive presses.
Notice the SHARP edge where the unseated bullets enter the die. If you don't have the bullets put JUST RIGHT on the case mouth, you get this......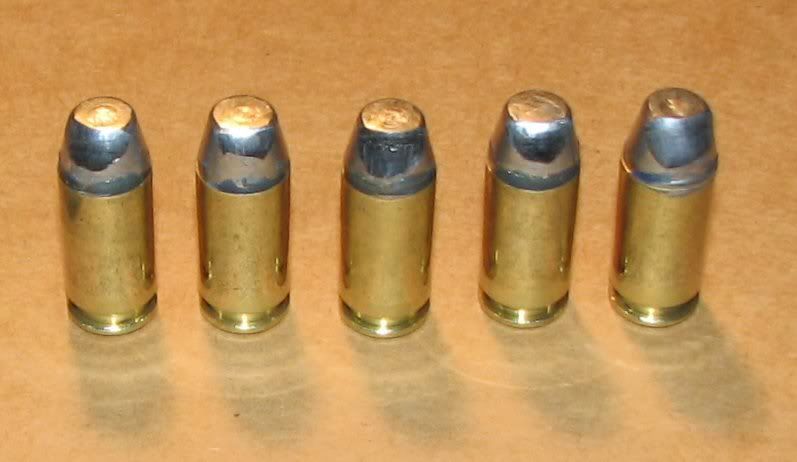 SHAVED BULLETS..... Mainly do to flat-point bullets. NOTE: The shaved areas appear to have blue tint.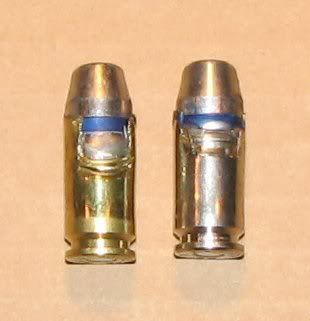 And I got a few of these......... NOTE: Yes, I felt some resistance, but I cranked down on them anyway. I was getting PISSED ! ! !
I will load a 100 more and then call it quits for now. If things don't improve..... then is is.... "Hello Dillon. Send me a set of your 40S&W dies".
Since almost all of 40S&W bullet types are a flat-point design, this LEE seat die will not cut it....... unless modified on a lathe.
.