Discussion Starter
·
#1
·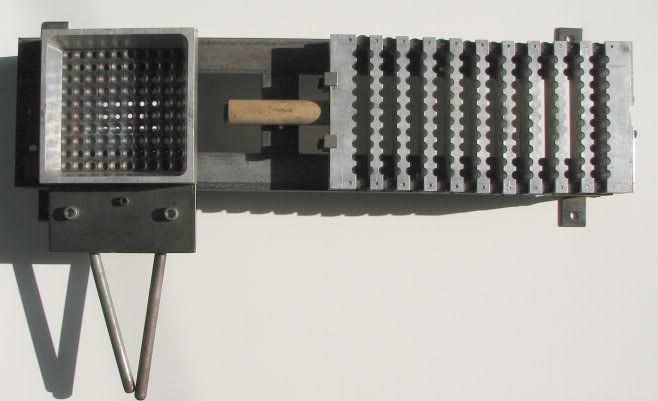 This is a 100 cavity bullet mold. Casts a 38cal 158gr SWC.
One day I will sell this mold, but before I do...... I want to cast with it. Yes, I have had this mold for about 20+ years and have never cast the first bullet with it. This is where the "help" comes in.......................
I am wanting to setup a
100 Cavity Mold Bullet Casting Party
. The process will take 3+ people, 2 smelting pots (one large & one small), and I am thinking a special made table, plus assorted tools. Details will have to be worked out, but it will take at least 2 people to close and reset the mold quickly.
Anyone is welcome to attend, and your "reward" will be to see and help run this monster plus some of the bullets. This is just the first phase. We need to talk and set a date. We can setup at Magnolia.
Please let me know your thoughts and ideas. This is do-able, but will take planning and PEOPLE.
.