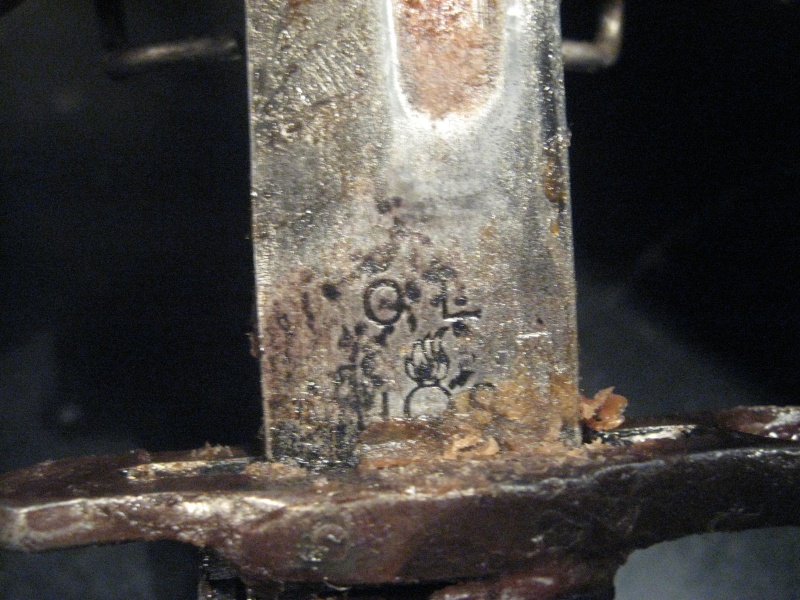 8
Not So Lucky - with CMP "Luck of the Draw!"
Durng the CMP Bayonet ordering freenzy on 11/29/10, I was able to get in to their estore and place an order ... ordered one of the rarest of all Garand bayonets - an M-1 Onieda (10" Uncut) ... Man did feel Lucky!! the M-1 Oniedas sold out in a matter of a couple hours and I was able to get one!! Moving forward to yesterday - FedEx truck pulls up and the guy hands me a package from CMP!! Here is what came!!
All covered with cosmoline ...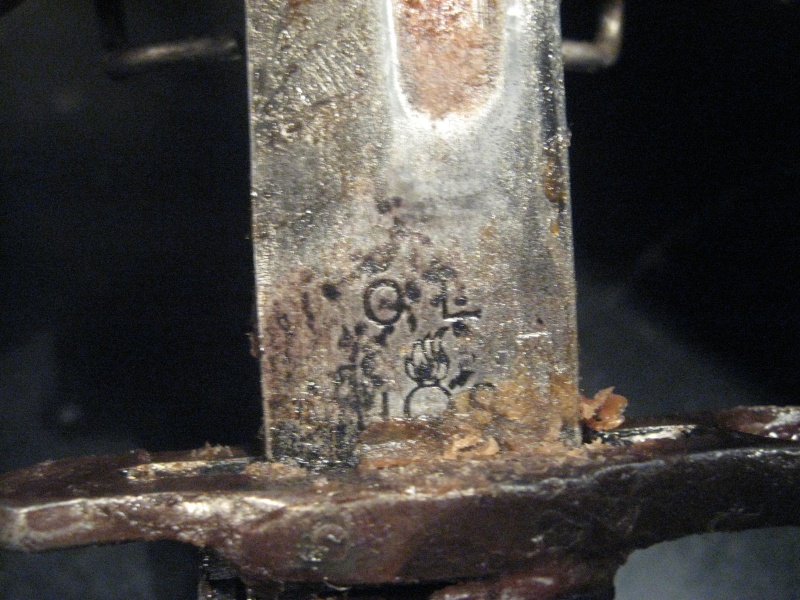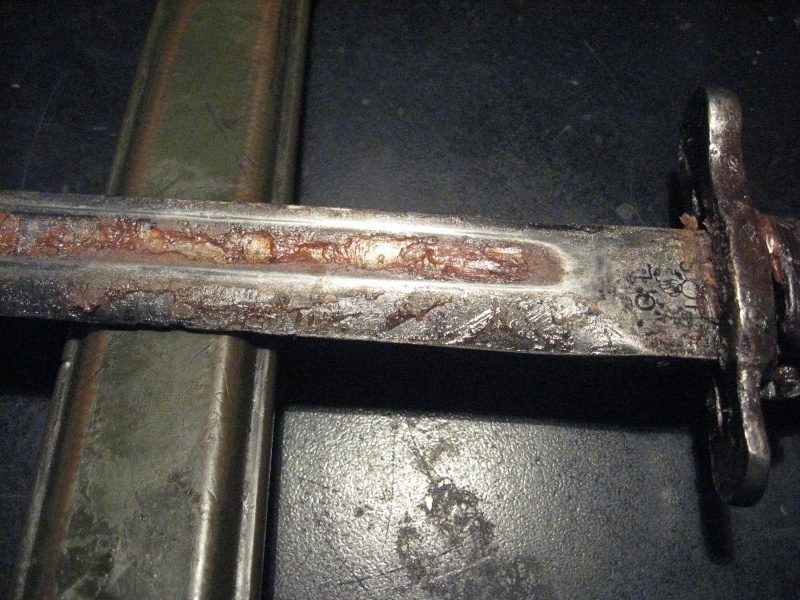 Now AFTER CLEANING -- This thing has actually been broken in two pieces sometime in the past above the tang under the grip panels and has been brazed back together -- has a very noticeable bend in it at the place it was brazed together .....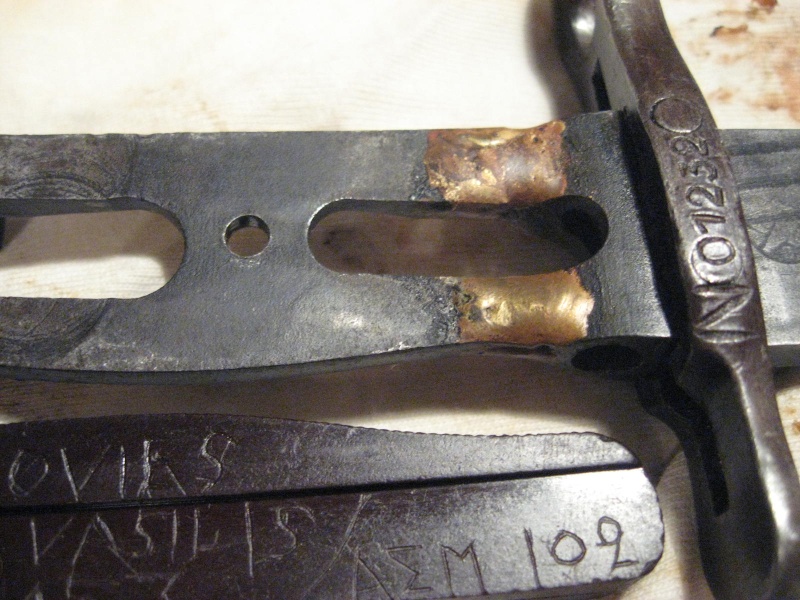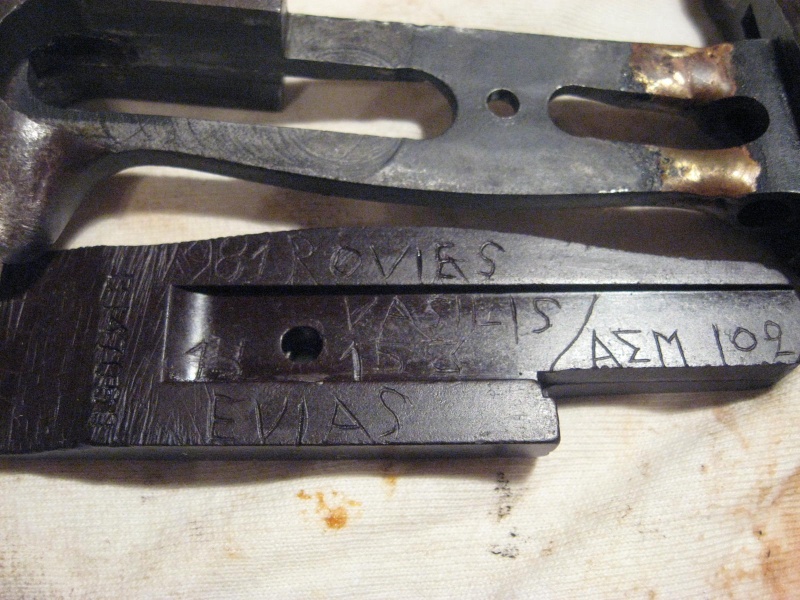 The grip panels do not fit snug due to the extra metal present from the brazing ...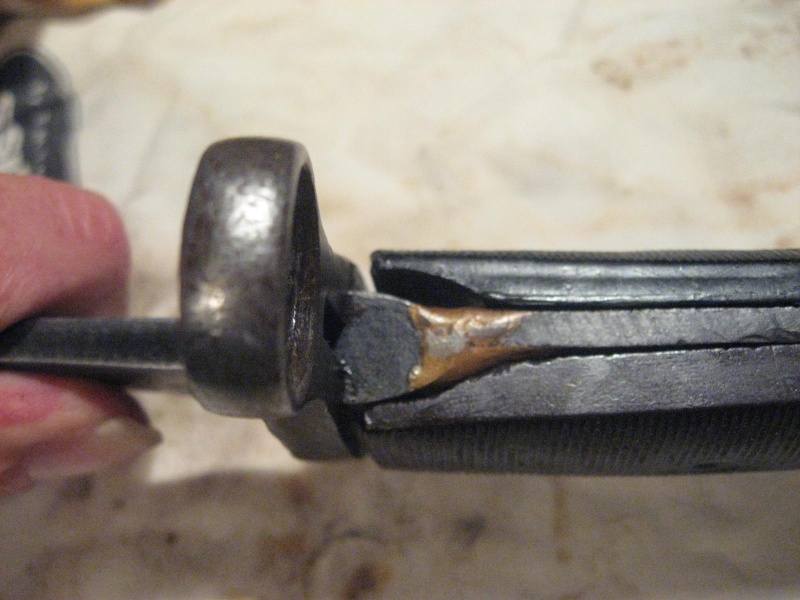 BTW: It came with one Brown grip panel and one Black grip panel!! Look at the blade -- used to hammer some steel!!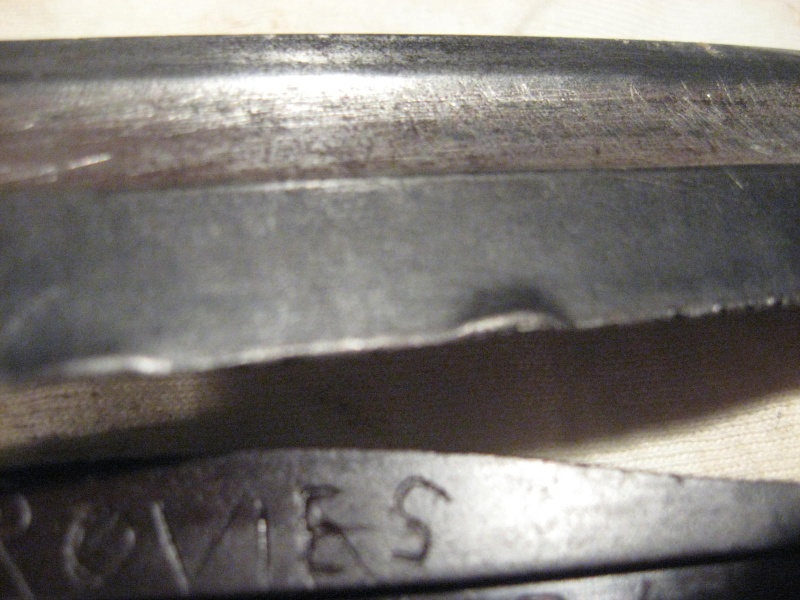 OH Well!! I did email CMP Customer Service and will wait their reply. I do not expect them to be able to exchange it for another M-1 OL (sold out quickly) -- will settle for something else!!