Discussion Starter
·
#1
·
Our Trip to the FL Keys ...
Last Monday the wife and I left for the FL Keys ... the trip started off terrible!! Left the house around 4:45am for a 6am flight ... got to the Jackson Airport and it took us 45 minutes to clear through security!! Three TSA workers trying to work two 6am flights -- total government screw-up!! Got to the gate at 7 minutes to 6am and they had shut the door and would not let us board. Delta; you just lost any future business from me. Got rescheduled on a later flight and finally made it into Key West around 5pm ... was suppose to be there around 11am.
Buddy picked us up at the Key West Airport and it was too late to do anything but go purchase our fishing license and go to the grocery store. My buddy had rented a 3 bedroom house on the water on Big Torch Key (about 25 miles north of Key West). Fished around the house on Tuesday and caught a good mess of Mangrove Snapper. Had snapper for supper!!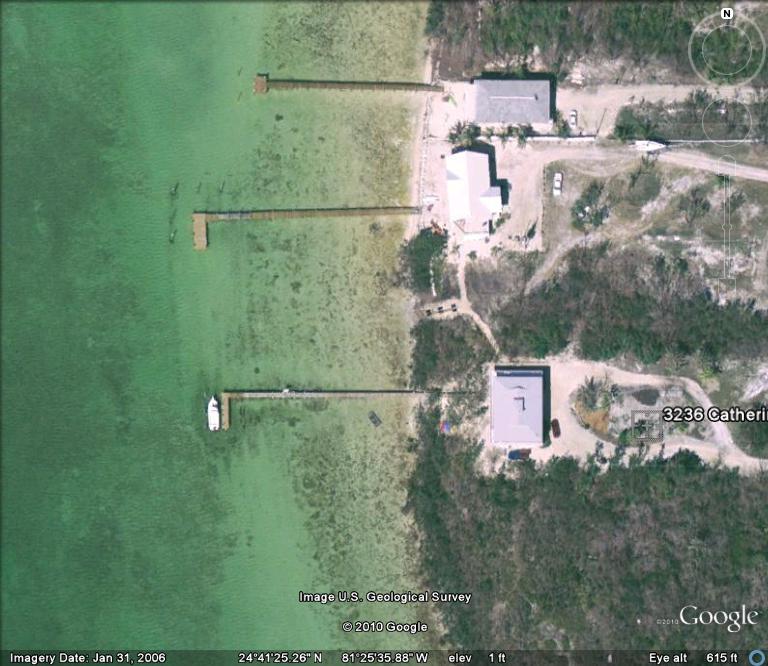 Our house is the one with the boat at the dock ...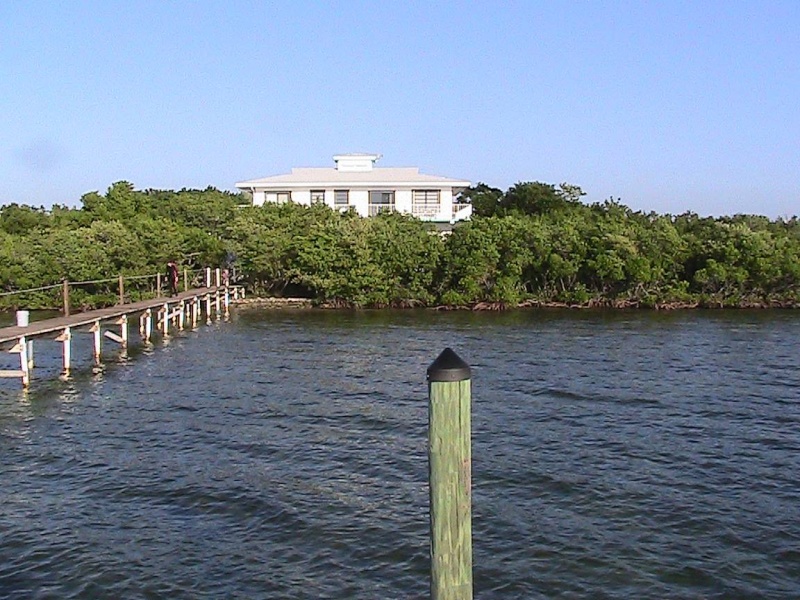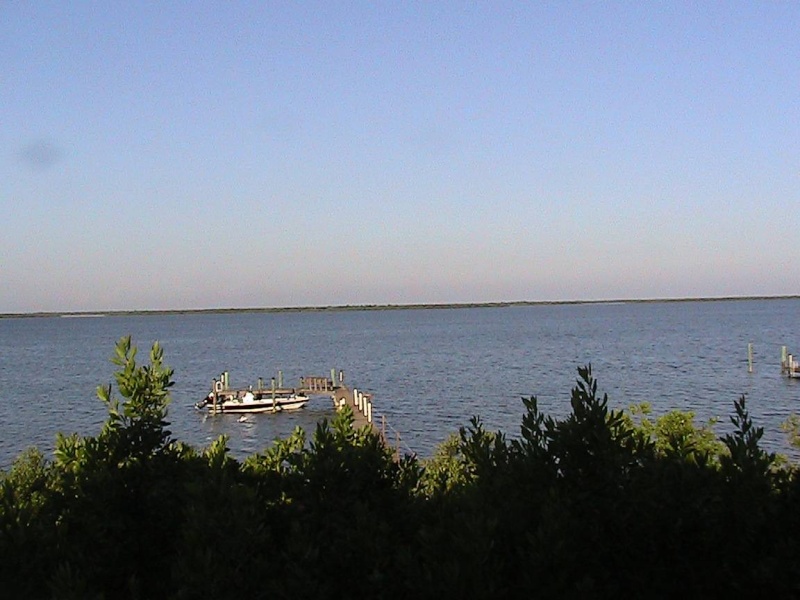 Wednesday we headed for the Atlantic ... only about 8 miles by boat from our dock. Wife caught her first large snapper ... we each boated 2 and headed back in ... again, snapper for supper!!
Thursday we decided to do something different -- lobster. Lobster season is open and we just had to give it a try. We started at our own pier. My buddy and I sent several hours chasing 'em without much success. We did catch a few that were not of legal size. My wife had been watching us and decided to give it a try while my buddy and I went back to the house for some rest and a couple beers!! Well, you know what happened – she put us to shame … catching her limit of LEGAL size lobsters in about an hour. Oh well, lobster for supper!!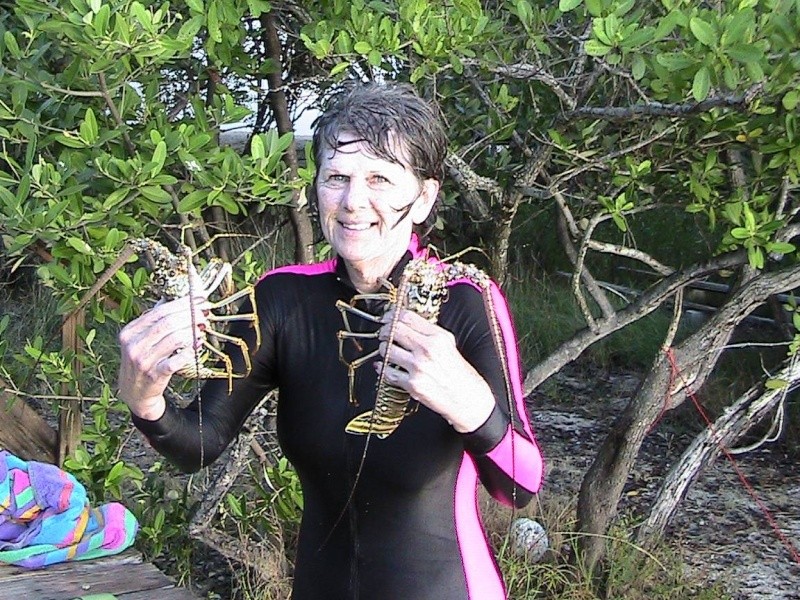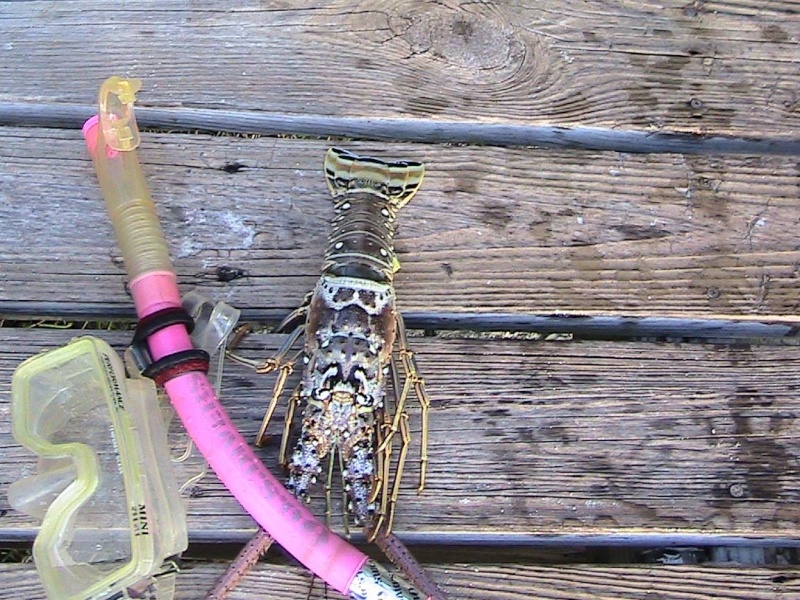 Friday was lobster day!! It was our plan to head out to Content Key but the winds were not in our favor. Took a run to a little reef on the Gulf of Mexico side – about a 12 mile run by boat from our dock. We didn't limit out but had enough for supper again!!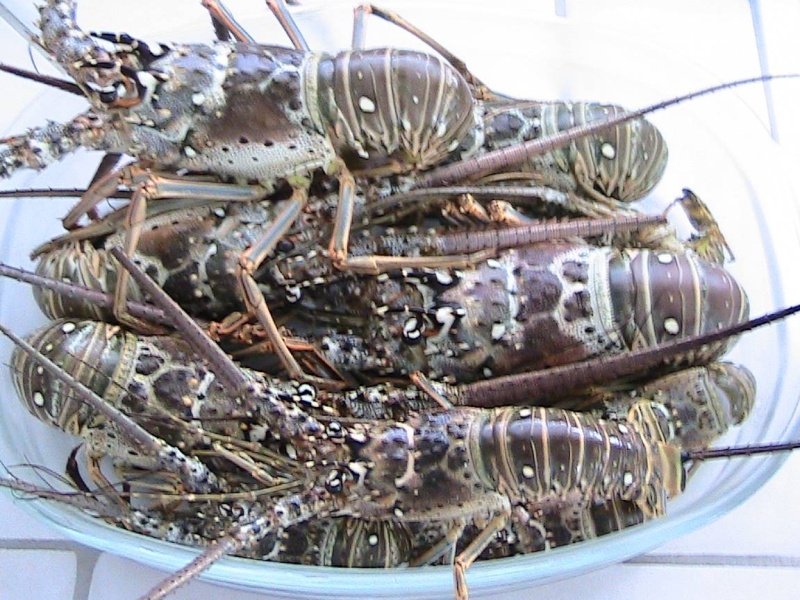 Saturday the wind was blowing out of the NW at 20mph with gust up to 25mph. The wife and I decided to ride down to Key West and do the tourist thing. Last time we were there was in the late 1980's. Boy has it changed!! Actually had a pretty good time!!
Sunday, our last day on the Key. Got up around 6:30am and headed for a fishing hole about a mile from the dock. Caught a few snapper before it was time to pack and leave for the airport. Left Key West Airport a 5:30pm and arrived back home around 11:30pm.
Great trip – would certainly enjoy doing it again!! I really like to chase them there lobsters!!