Discussion Starter
·
#1
·
On the weekend of May 22, 2010 I went to Dallas, TX for the 7th Annual UZITalk Shoot. The shoot was Friday afternoon and all day Saturday & Sunday. Here are some of my pictures from the shoot. I have a bunch of videos also, and will try to post some over the weekend.........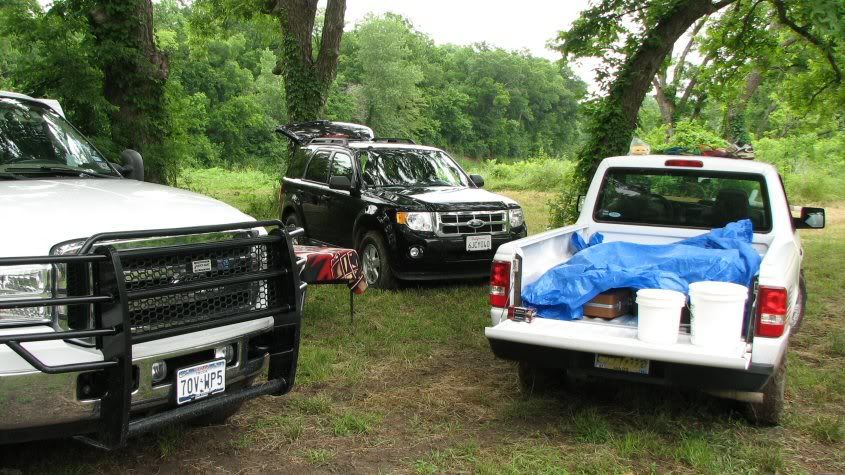 My little setup Friday afternoon.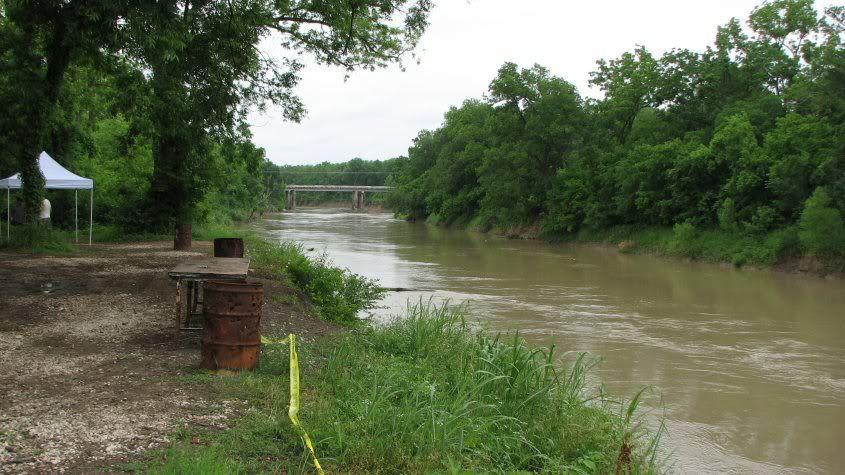 Looking up river. Needless to say... we don't shoot up river.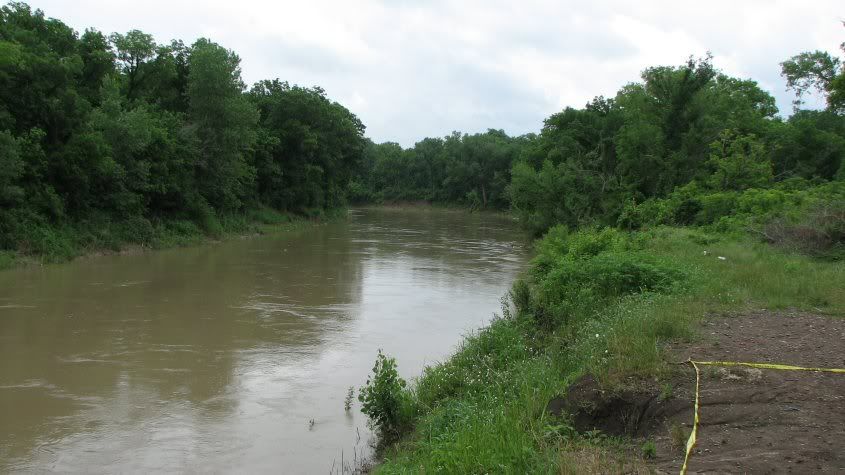 Looking down river. It is about 400yds to the bend in the river. MANY, MANY bullets went down there.............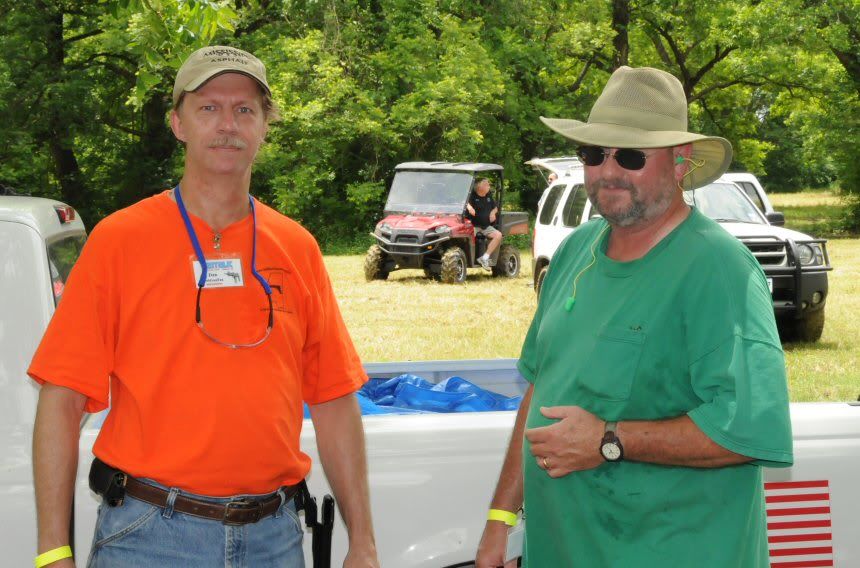 Me and Greg. My shooting buddy and roommate for the shoot.
Me shooting the one & only Pulse Rifle. 9mm SMG over a SB 12ga shotgun. Hey, notice the t-shirt........
50rds of 9mm and 3 shotgun rounds. Plus the coolest part is the LED round counter on the side (below the ejection port).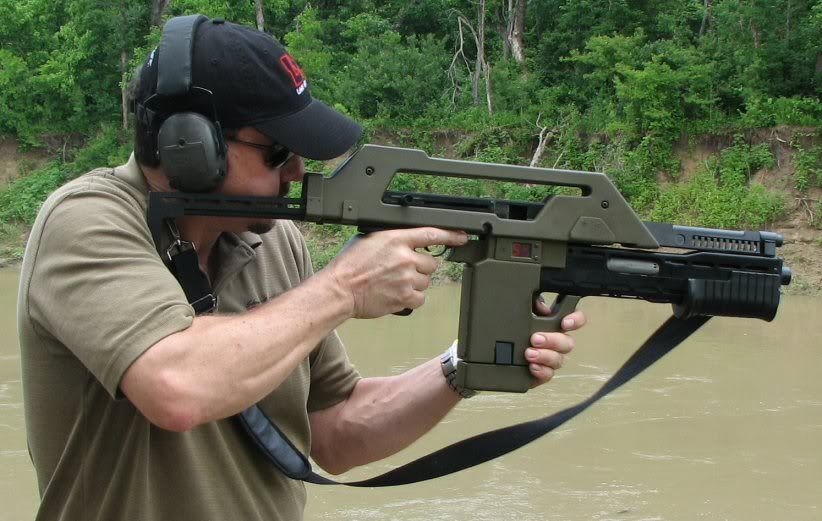 This is Richard. The guy that designed and built the Pulse Rifle. Richard is the builder of MAX-10s and MAX-11s.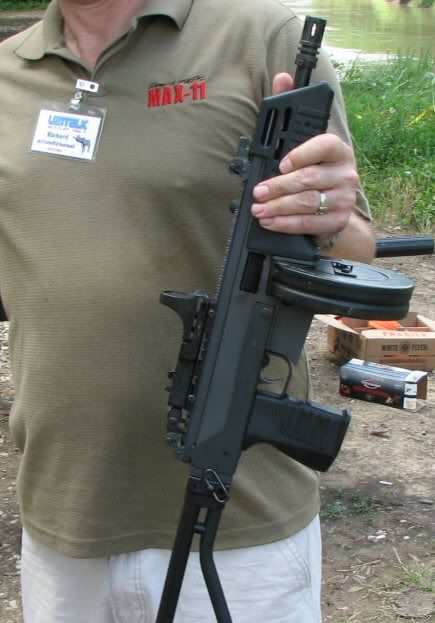 Richard also built this custom MAX-Suomi. 9mm SMG feeding from a 72rd Suomi drum.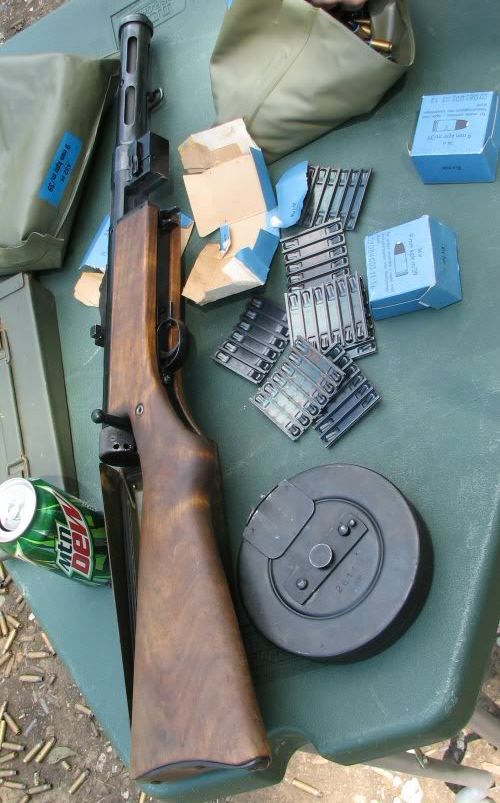 Speaking of the Suomi. This is the M31 Suomi. The M31 was a WWII Finnish SMG.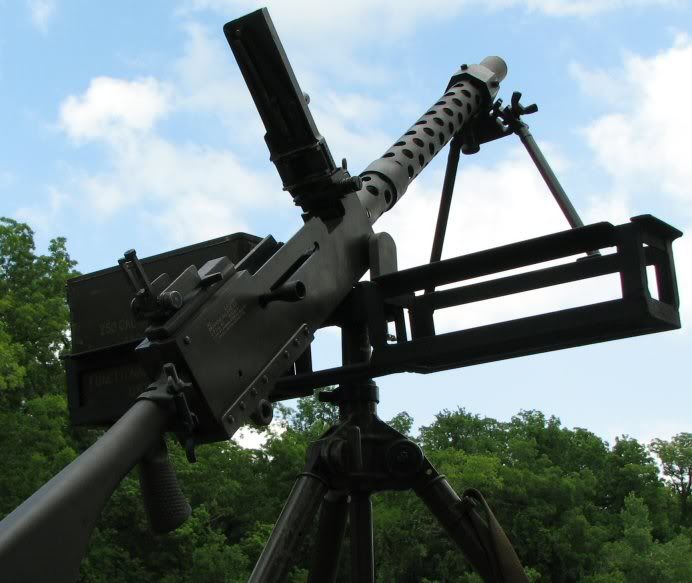 1919A6 in 308.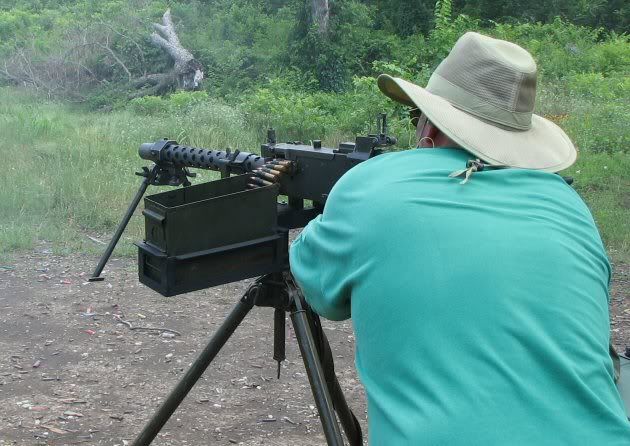 Greg giving the 1919A6 a test drive..............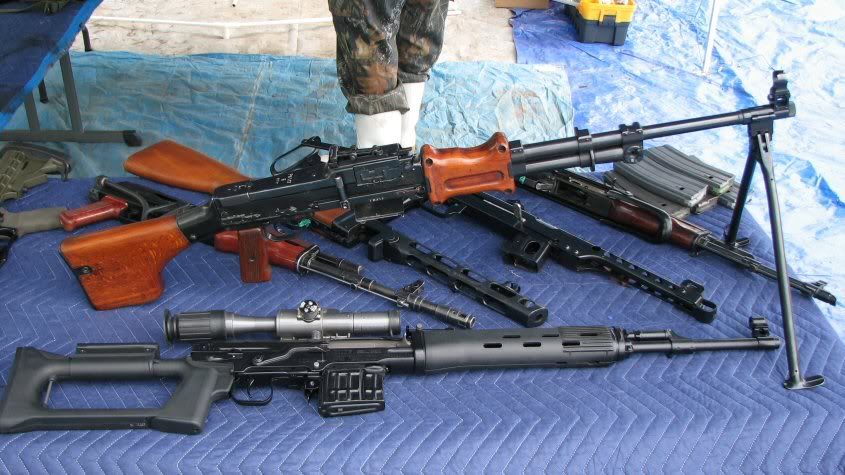 This is the MOST FUN gun I got to shoot. The RPD. A belt-fed 7.62x39 light machinegun. And yes, I have video of me shooting it....
I also shot the AK-74 (on left behind RPD) which is much smoother than shooting the AK-47.
Well, enough for now. More later...................
.