Discussion Starter
•
#1
•
Hey folks, I wanted to gauge the interest of running a belt buy sometime in the next few months. I'm looking to move to drum dyed (factory dyed) leather for my non tooled belts/holsters/accessories which will allow me a quicker turn around on these types of items. I'm thinking of keeping it simple and offering 3 colors: Chestnut (medium brown), Brown (darker brown, little to no red hue), and Black. I can post color samples as well. A fourth 'Russett' color is an option if demand is there which is a nice sun kissed light brown. All options would be equally priced as far as hardware, no length upcharges, etc. I don't see this happening before September/October but wanted to see what you folks thought. Due to the timeline it would be a great chance at an early Christmas present for friends and family. This isn't a scare or sales tactic but I'm planning an order freeze effective Nov 1 through February 1 so this will be the last hoorah for a while.
Pricing for plain belts with choice of hardware:
1.5"  EDC (Single Stitched) Normal Price: $60 + Shipping
        Special Price per customer: $60 Shipped for one
             $118 Shipped for two
             $170 Shipped for three
             $208 Shipped for four
             $245 Shipped for five
1.5" EDC D.S. (Double Stitched) Normal Price: $70 + Shipping
        Special Price per customer: $70 Shipped for one
             $132 Shipped for two
             $189 Shipped for three
             $238 Shipped for four
             $285 Shipped for five
Any hand stamped belt for $125 shipped – average savings of $40. The hand stamped belts are not limited by the earlier color choices, but by the ones offered on my website.
The big kicker is I want to flip this order within 4 weeks of starting, time can be less depending on real interest/number of commitments. I really don't care if individual customers combine orders and place them as one for increased savings – I just don't want to keep up with it. I doubt I will hit this number but we will limit this to 100 belts.
As stated this a loose feeler to see if I even have enough interest for this to be worthwhile. Let me know your thoughts, please post up if you think you might want something so I have a general idea.
**Added 7/6**
To clarify for those unaware all of my carry belts are two layers of vegetable tanned Wickett & Craig Skirting/carving leather for a total thickness of around 1/4". These layers are glued and sewn together with a natural colored liner to prevent dye transfer onto your clothing even under the hardest uses. I think oil both sides with 100% pure neatsfoot oil to prevent cracking and apply an acrylic finish for a low maintenance long term finish. Some key features:
- Standard 1/4" thick construction for superior longevity where desired.
- 1.5" width will fit most pants and holsters, sheaths, phone clips/cases, etc.
- 7 holes at 3/4" spacing for plenty of adjustment.
- Center hole is the measurement given to me, giving you 2.25" of adjustment tight and loose.
- Solid brass/nickel plated hardware.
- Hand dyed/burnished edges.
- Taylored to suit your tastes and needs
- Buckles attached via chicago screws, easy replacement with others including your own.
- Quality hardware for a lifetime of use.
- Natural Liner standard to prevent dye transfer onto clothing.
- Machine stitched with bonded nylon thread.
- Oiled, then finished with an acrylic sealant for a low maintenance finish.
"So what will this get me over a store bought belt?" Is something you might be asking yourself at this point. It's simple really....longer life. So many of the store offerings today are single layered belts used from inferior quality materials and sold to you at a substantial mark up. After a few short months of use you've stretched it out to the point you need a new belt. I see a lot of makers offering single layer 'bull hide belts.' I can tell you from experience that a single layer no matter the thickness will continue to stretch as it doesn't have the stitching to stop it from stretching.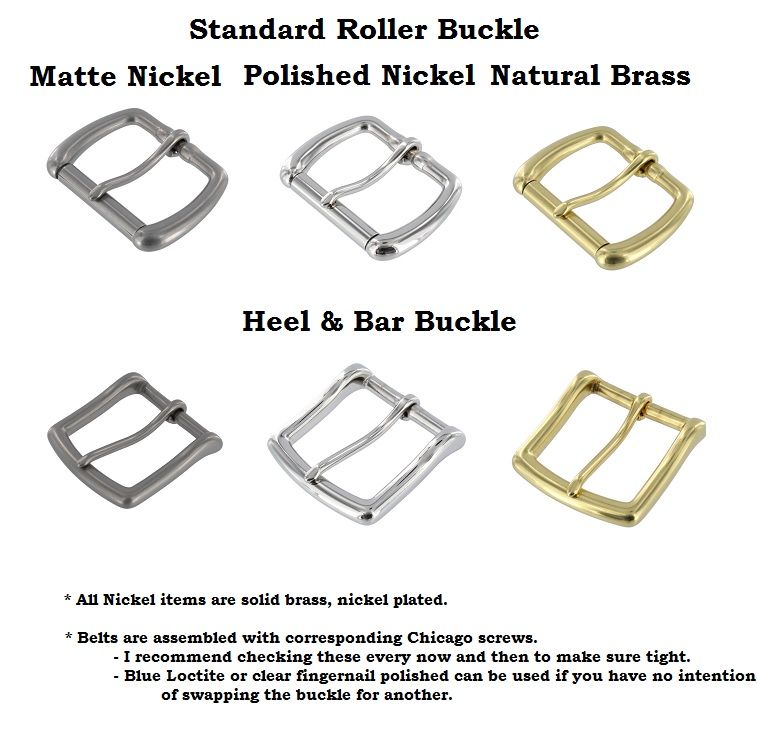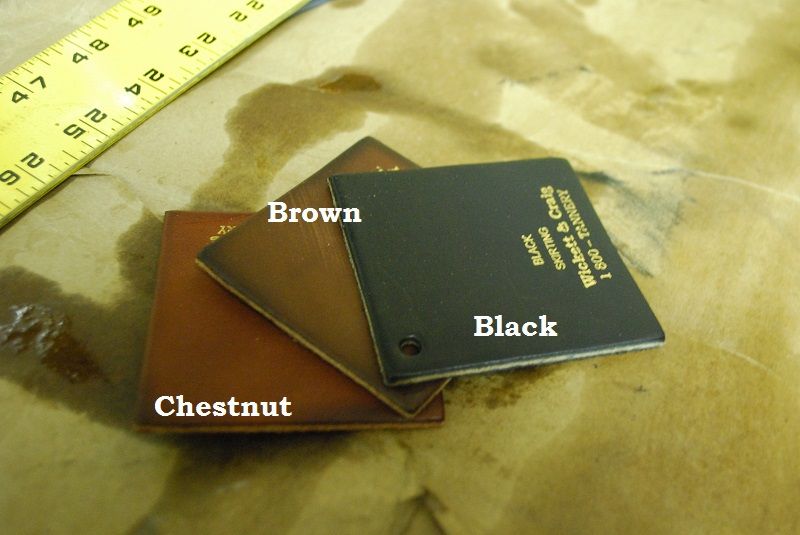 *NOTE: Unless you are ordering a hand tooled belt these are the ONLY color options available.
Thread choice: You have the option of the following:
1) White
2) Natural (Egg shell, off white)
3) Brown
4) Black
Edge Colors:
- Brown or Black only.
- Black only on black body colored belts.

**This is a no cash until build time buy, I don't want to deal with it until I'm ready to work on something this large. If we hit 20-25 we will call it 'on' and I will begin to order materials.

Current Possibles List 8/20 12:20 PM