Discussion Starter
·
#1
·
I bought a 106 year old S&W Hnad Ejector .39 Special. It is a K framed revolver with round butt. The exterior still ahs traces of original blue but the bore was in bad shape. This was probably due to use of corrosive priming and improper cleaning. The chambers are perfect anfd the timing is as well. I replaced the barrel with a new condition barrel from a Model 10-5 S&W revolver. The barrel had to be peened on the shoulder to make it index properly, the back of the barrel had to be filed to increase the cylinder gap to .005" and the hole had to be drilled to reinstall the pin that locks the barrel into the frame.
Here is a photo before the new barrel was installed: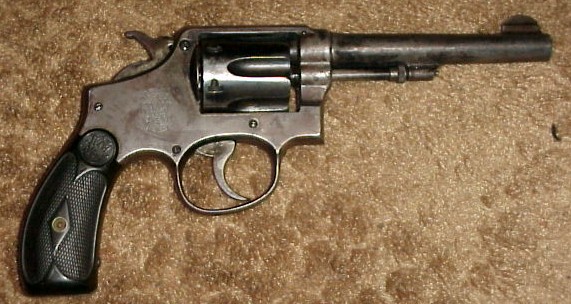 Here is a photo of the revolver after the new barre was installed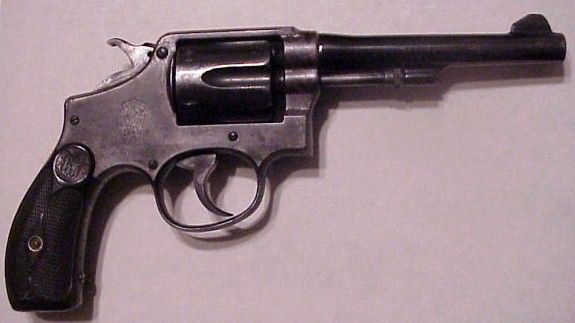 Here is a photo of the 5 shot test target fired at 25 yards using a pistyol bench as a rest, no sandbags: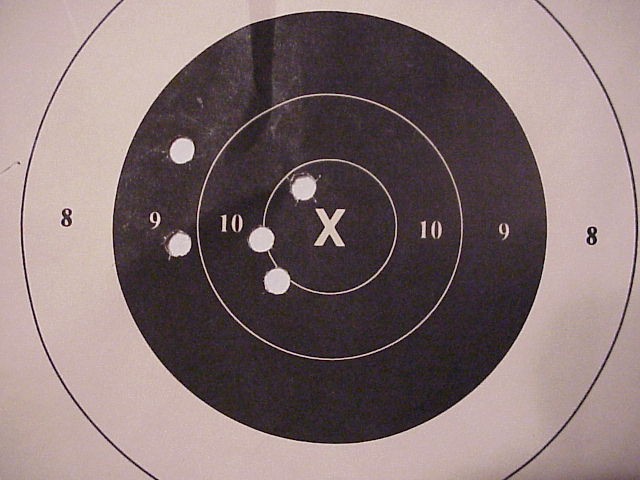 I retained the wide front sight of the new barrel and opened up the rear sight on the frame of the hand Ejector. The sights as were off somewhat before I filed them to zero. The revolver shot 7" low and 1.5" to the left/ I filed off the top of the front sight and opened up the right side of the rear sight. I am very happy with the end result of the project. The revolver does not look like new but that does not bother me at all. My interests are in accurate firearms, not pretty ones. Besides, how many shooters have a 106 year old .38 Special that shoots like this one does? I have a bit more filing to do before I will be happy with the result.
Doug