Discussion Starter
·
#1
·
I gathered all the 22 ammo i could find in the house and reloading room, came up with about 26 different types.
15yds 10rds each ammo
Completely forgot to check the Federal Red bulk pack, and thats what i have most of. :x
All i gotta say is WOW.. This thing is more accurate than my 10/22s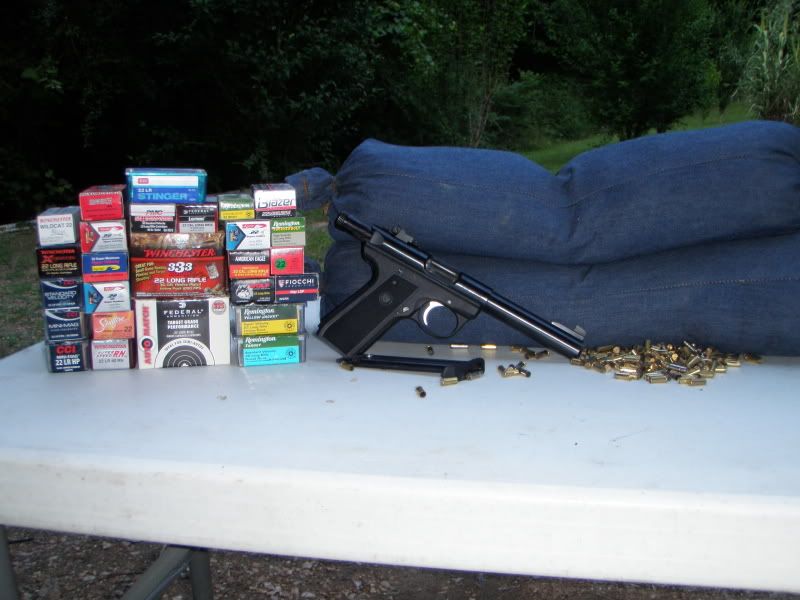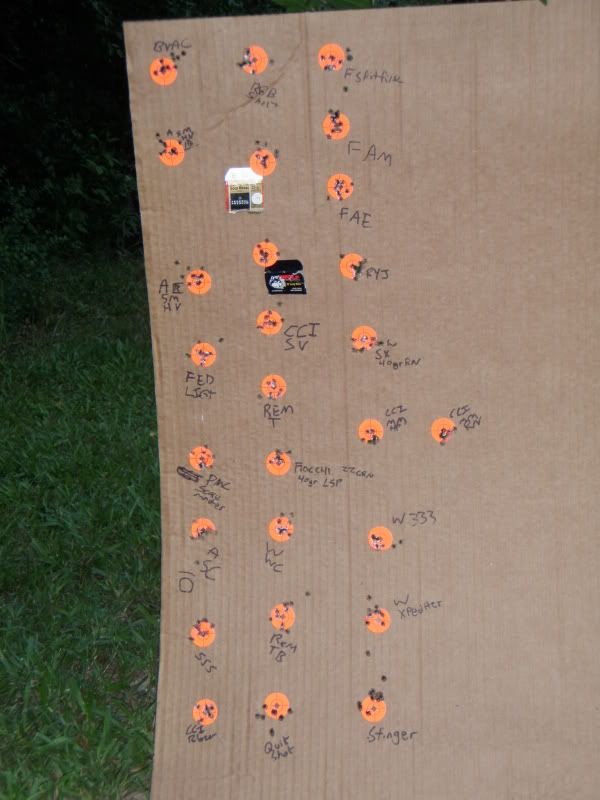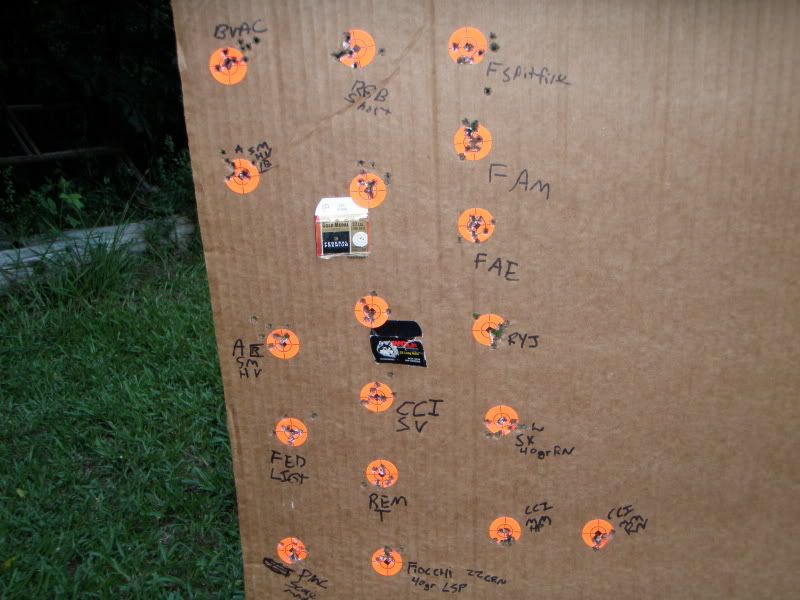 One of the Winchster Xpeditiers was a dud and hit low.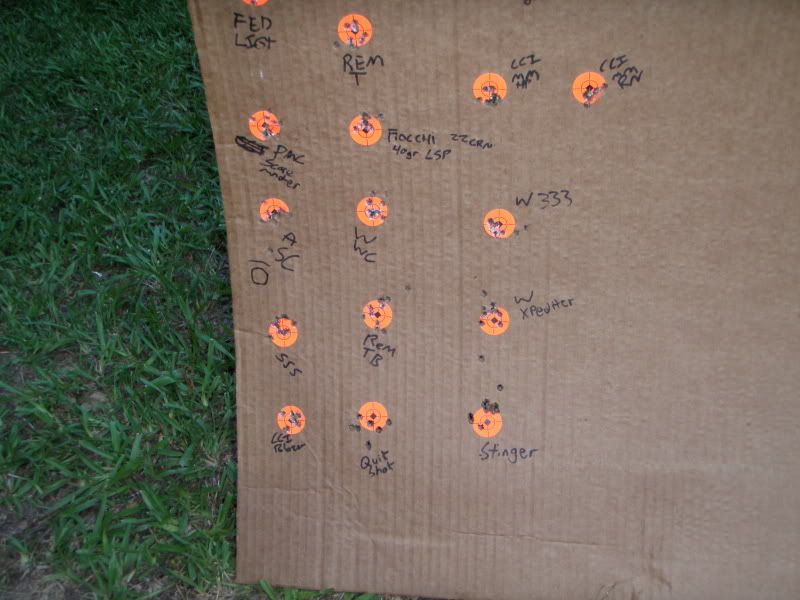 Looks like minimags are a keeper..
MM HP left MM RN right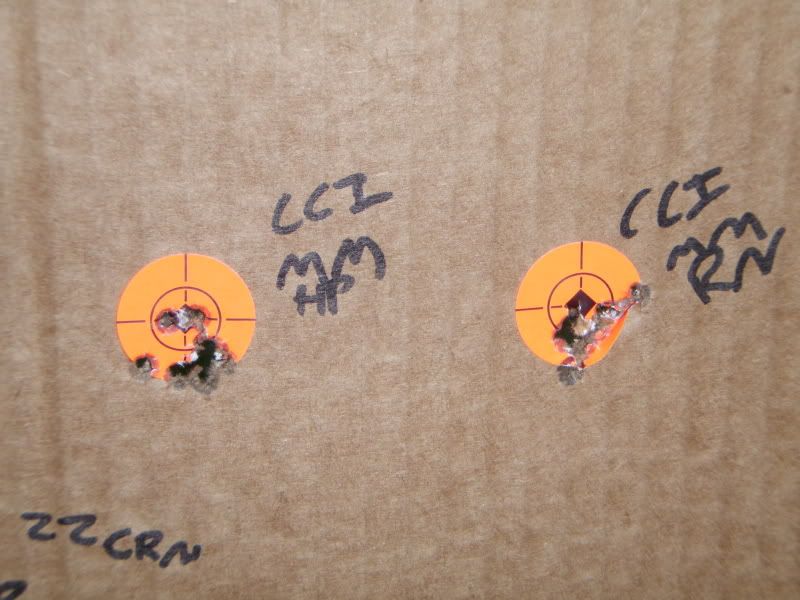 Remington Yellow Jackets did way better than i was expecting
RYJ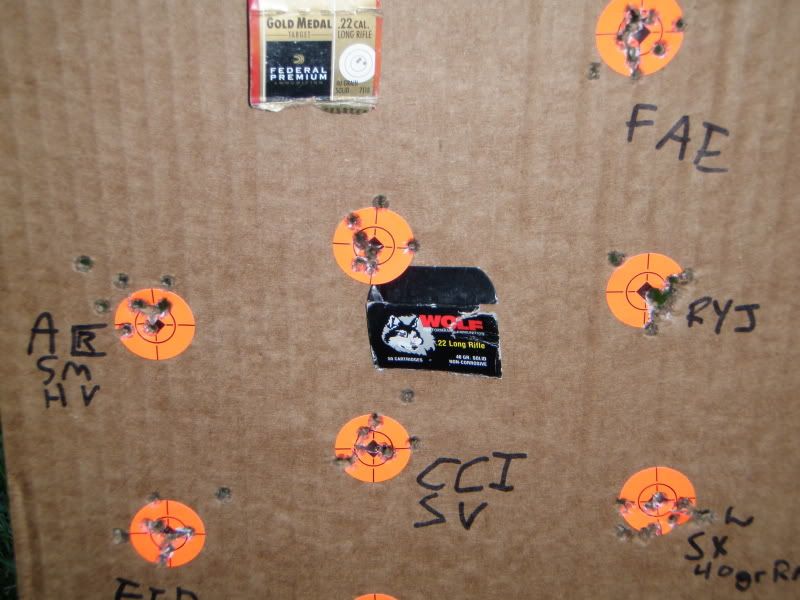 Fiocchi 40gr RN did really good also
Check out the A SC (10)
Those are the Super Colibri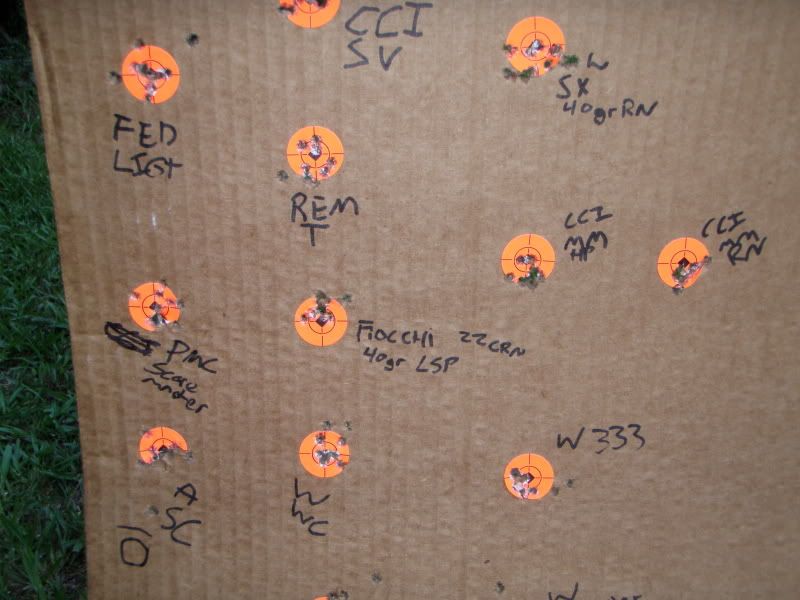 Check out the Remington shorts
RGB Shorts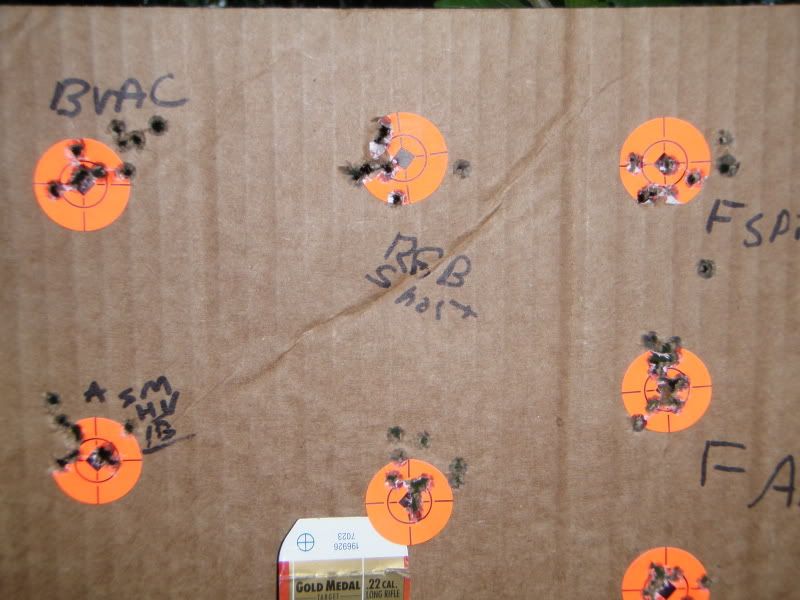 Hope i didnt double post pics... ill have to look it over and add or subtract what i missed..