+1 on the Nightforce 12x42x56 BR. I am running nightforce rings on Ken Farrell 20moa bases. The BR model is about $1300 the NXS is a several $100 more. Difference is the NXS has side focus and is 1/4moa adjustments where as the BR is 1/8 moa adjustments and has front objective adjustment (one less lense than the NXS models side focus).
At 1000 yards one click of elevation is 2.5" w/ 1/4 and 1.25" with 1/8. i am using this reticle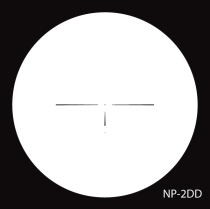 here is nightforce's description of the reticle.
NP-2DD: Varmint, 1000 yd benchrest
Field tactical, varmint, big game, light hunting, benchrest and 1,000-yard shooters can benefit from the design of this double-dot reticle.
TECHNICAL SPECIFICATIONS:
Favored by two classes of shooter, the NP-2DD is the reticle most preferred for predator hunting in low light conditions. When measured at 22x, tapered horizontal bars reaching 4 M.O.A. from the center and a floating .1875 M.O.A. center dot draw the hunter's eye to center for quick target acquisition with minimal illumination flare around the center aimpoint. This reticle is also highly functional for benchrest shooters when combined with Nightforce Precision Benchrest models.
A secondary .125 M.O.A. diameter dot is located 4 M.O.A. below center at 22x. This dot is a 500-600 yard holdover point for most flat shooting cartridges. This simple and effective reticle performs in long-range situations while maintaining quick target acquisition capability for short distances.
1,000 yard benchrest competitors prefer the NP-2DD reticle when selecting the 8-32x56 and 12-42x56 models in the Precision Benchrest series for its optimum dot subtension. The unobstructed field-of-view allows the shooter to observe the wind flags to detect a change of condition.
its a hellava scope.