Discussion Starter
•
#1
•
It's the new guy here and I did a quick search and couldn't find a related thread (surprisingly).
So, let's see those favorite gems in your collections. Rimfire, Centerfire, rifles, pistols, handguns, shotguns, etc. I hope this isn't too broad of a subject and is allowed here. I'm a bit partial to the fancy ones... Nicely figured dead wood (as my son refers to them), engraved, inlaid, etc.
My little Colt to start it off...
I have loved this from the day I first laid eyes on it!! Purchased it under the guise that it was going to be the wife's! Every now and then she says, "Let's take the little Colt out". I immediately change the subject and she hasn't caught on..., yet!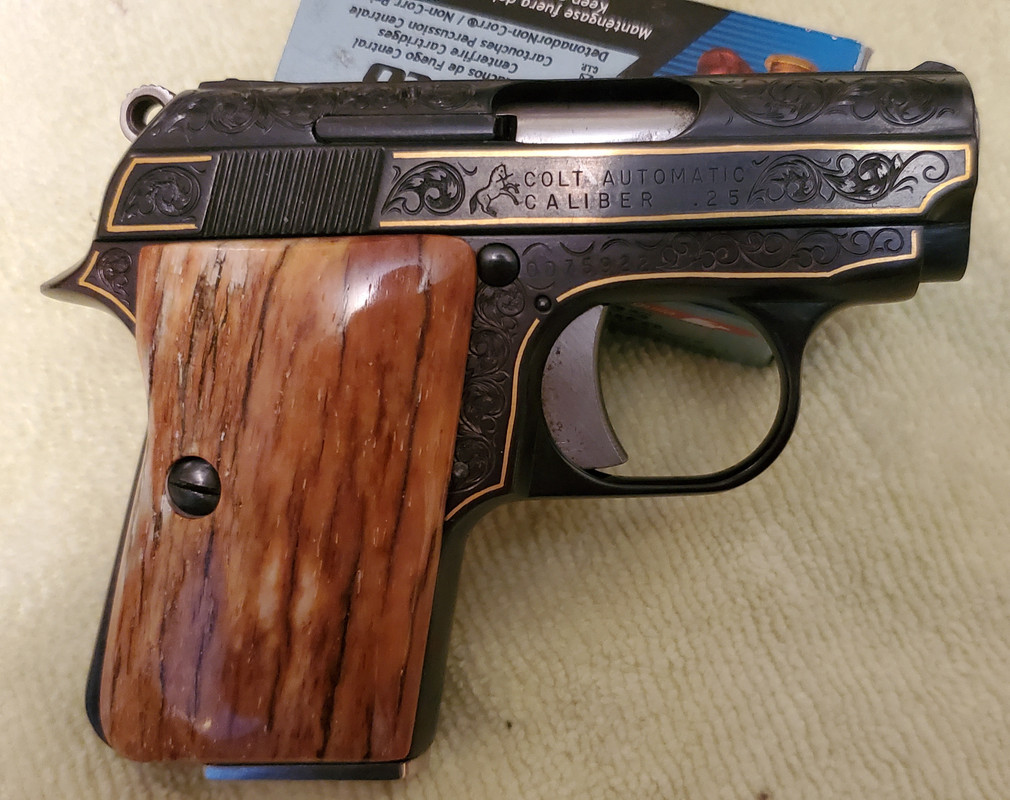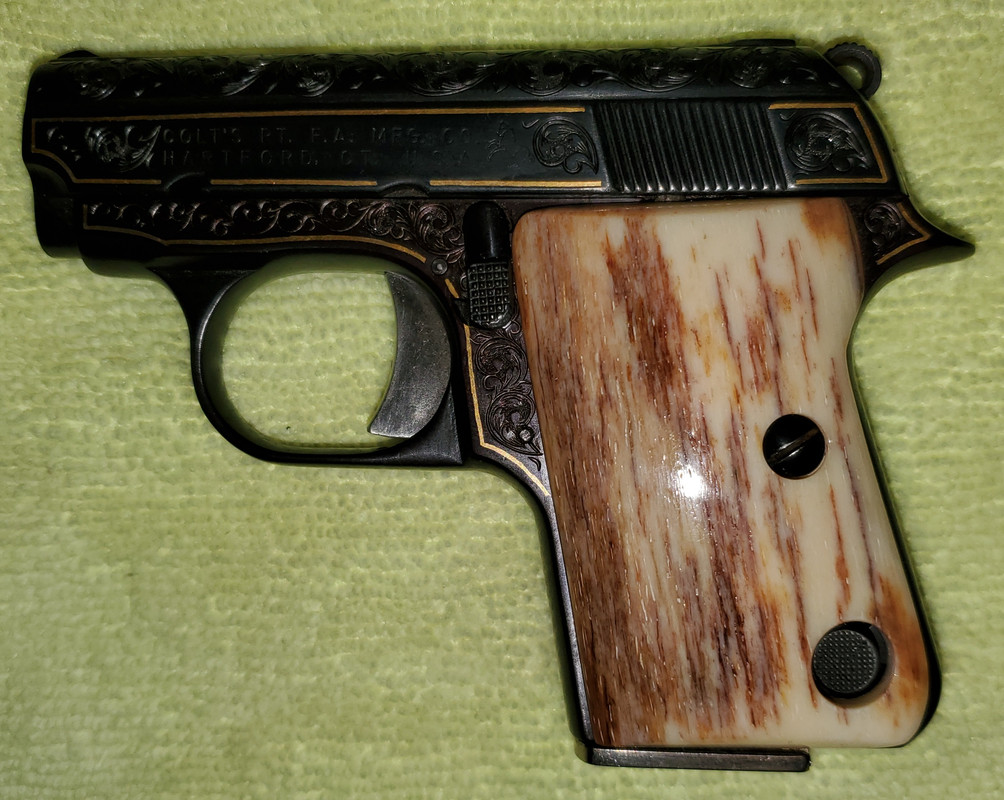 I picked up the new shoes for it awhile back, a set of matched, polished and Stabilized Giraffe Bone Grips (from a great guy off of eBay).
I keep meaning to get a Colt factory letter on this, but I am not sure it is factory engraved and inlaid. The quality is definitely there plus the original box, serialized to the gun and the original grips, paperwork, etc. Everything is like new, as well!
(If not appropriate, would a moderator, kindly move?)
Thanx All!