Discussion Starter
·
#1
·
So I picked up on a scope rail or two from a fellow member and have been toying around a bit. If your sight is bad and you still want to shoot your Glock, I have the answer right here.......... Big Ugly, but functional..... Yes, it will eject fine.
:whaaa: :whaaa: :whaaa:
Glock 20 w/LWD ext/comp barrel, Redfield top rail, and BSA 50mm Red Dot...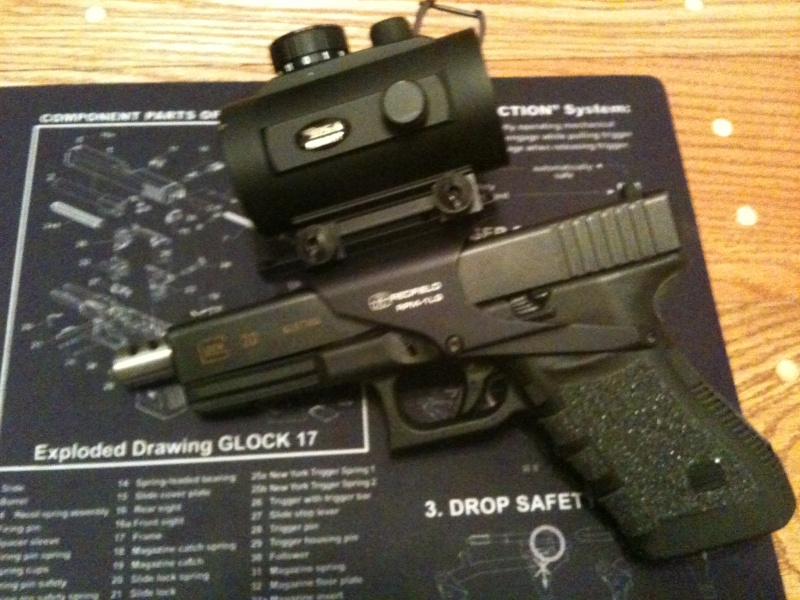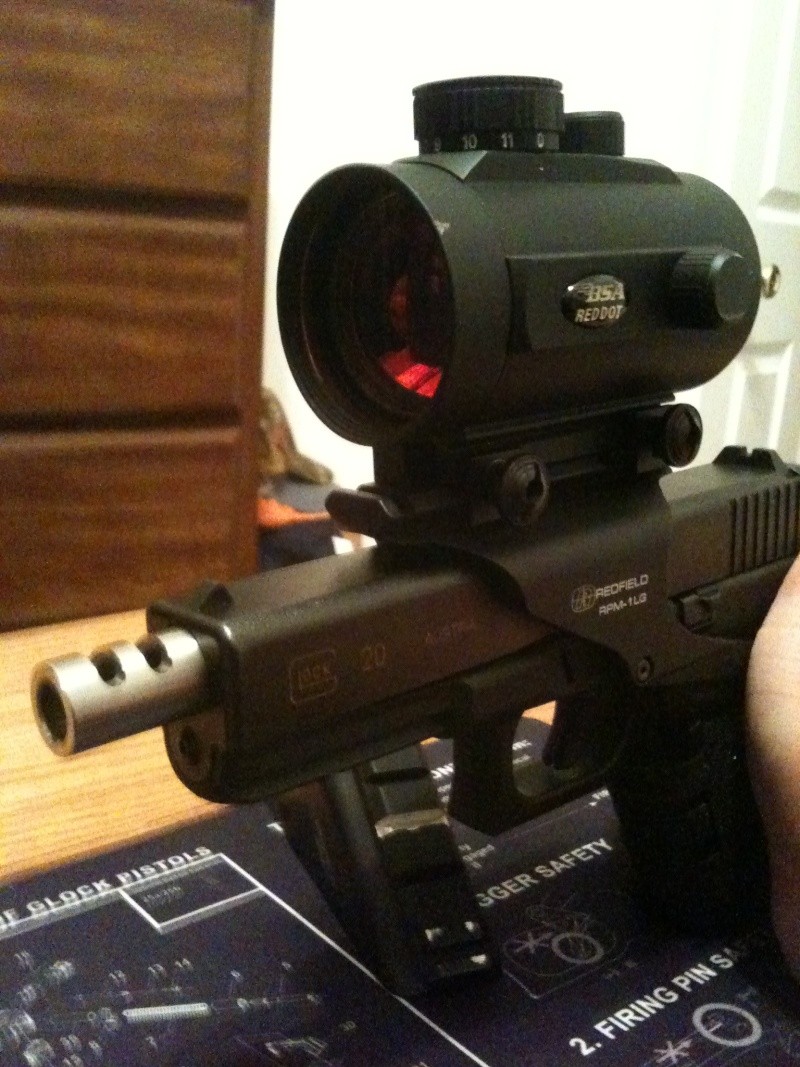 :thanx: