Discussion Starter
·
#1
·
Today was long and FUN.... A BIG thanks to Beladran for hosting the bullet casting get together.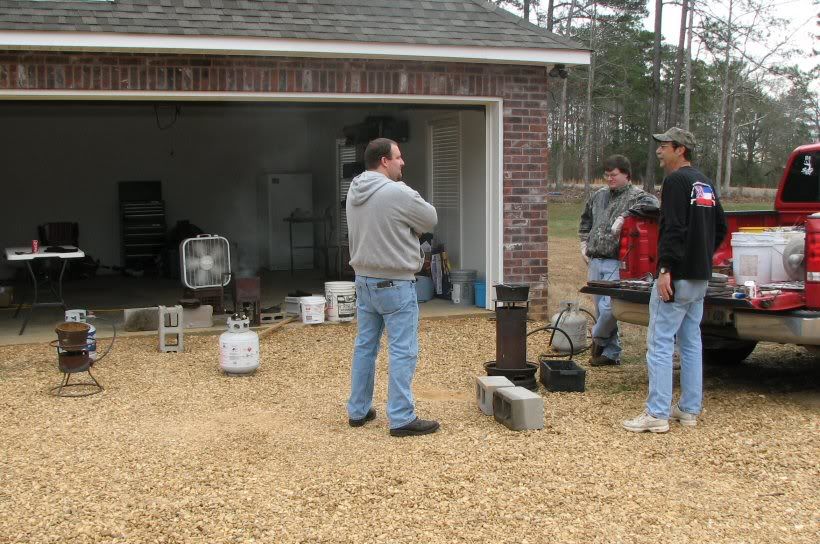 Hammer, Beladran, and Captain (+ me behind the camera) getting ready to smelt some WWs.
NOTE: Admin and Mods everywhere..... I felt like a long-tailed cat in a room full of rocking chairs........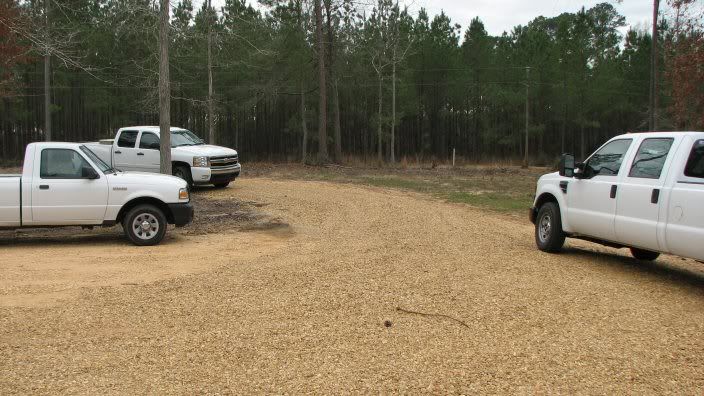 Speaking of the Admin.... Someone forgot to tell Hammer he should be driving a WHITE truck.....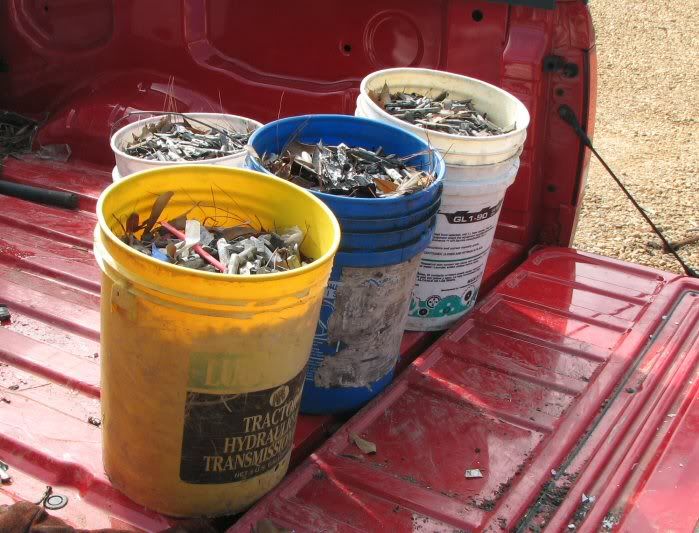 Some of the 900# of WWs Hammer brought to the party. I looked in those bucket... There was water, ice, leaves, car parts and something that looked like road-kill.........................
But Beladran and Hammer spread the WWs out so they could dry (and pick out the "trash").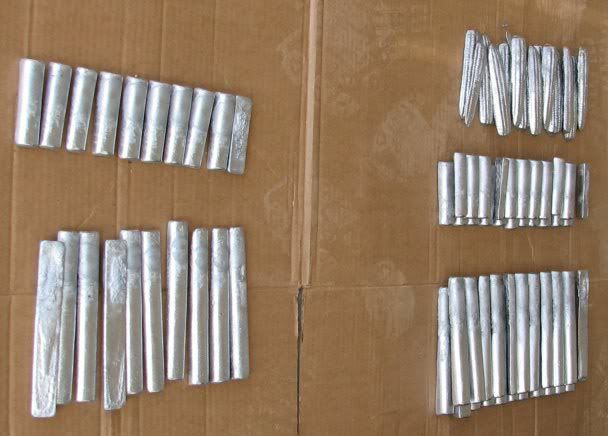 However, Hammer did have some good WWs. That can't be said for the WWs I brought. The combination of WWs with a HIGH zinc and steel percentage plus me not paying attention to the temperature of my smelting pot, caused the above picture.... Ingots with zinc in them.....
All is not lost, but I am PISSED at myself..................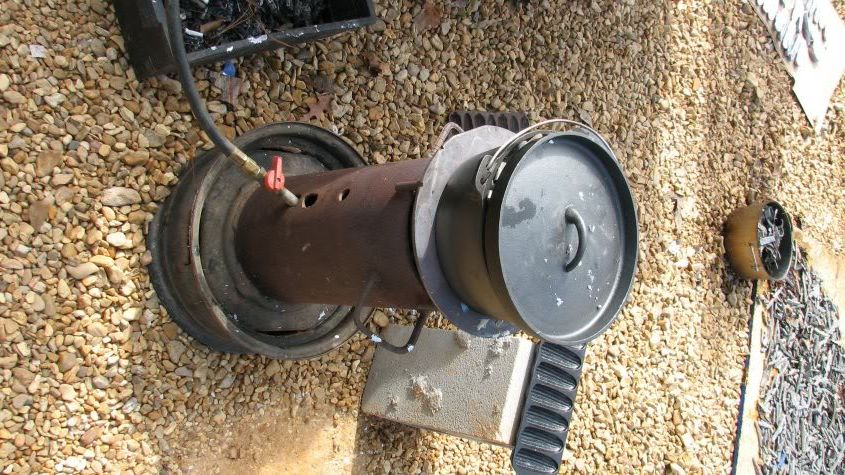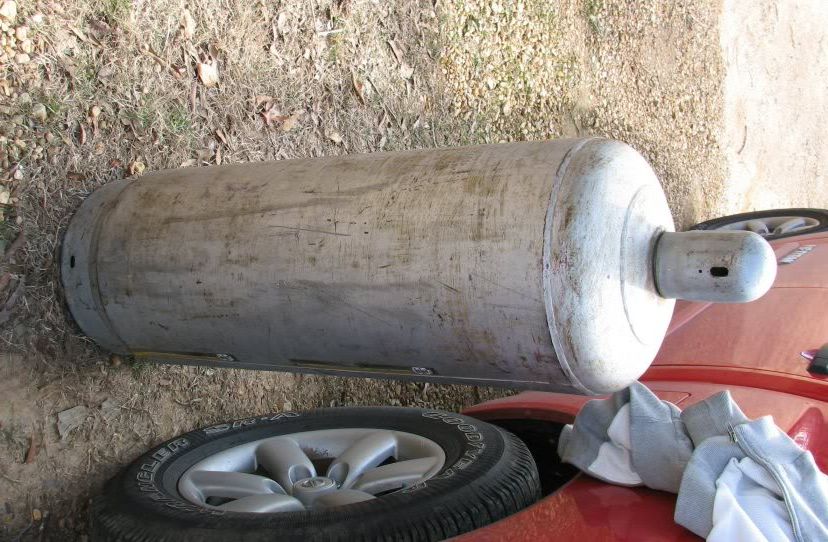 Hammer's heavy duty smelting pot and BIG A$$ bottle of propane.
Hammer gathering his stash of WW ingots. He didn't get all 900# smelted, but he went home with a BUTT-LOAD of ingots. Less a few I traded him some linotype for.............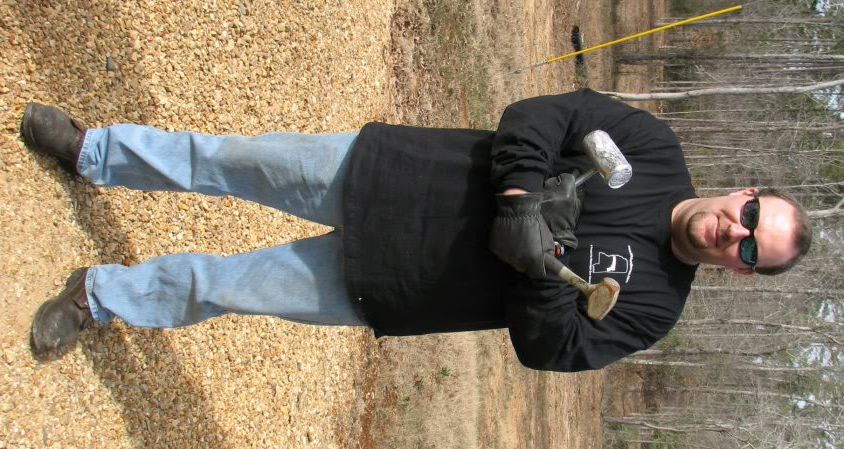 Beladran and Hammer were smelting anything they could find. And yes, even Beladran's "famous" 10# lead "beer can" hammer is now ingots.
We then shut down for a trip to McComb for lunch. Thank you Hammer for buying the buffet lunch at Golden Corral.
When we got back.......... it was time to start CASTING some BULLETS.........
Even though Beladran was the HOST, we still made him setup in the corner of his own garage.......
Beladran has a NICE old H&G 38cal (#73) 6-C mold from the early San Diego, CA years. Now someone needs to help him get a bullet sizer/luber.......
This was my setup for casting today. This makeshift setup worked fine, but Beladran needs to get Bubba-T to make him a casting table......
I came home with some 45cal bullets and some of the 38cal bullets from Beladran's H&G mold. Later (or tomorrow) I will post some pictures of those bullets.
Beladran, thanks again for hosting the bullet casting party.
.