Discussion Starter
·
#1
·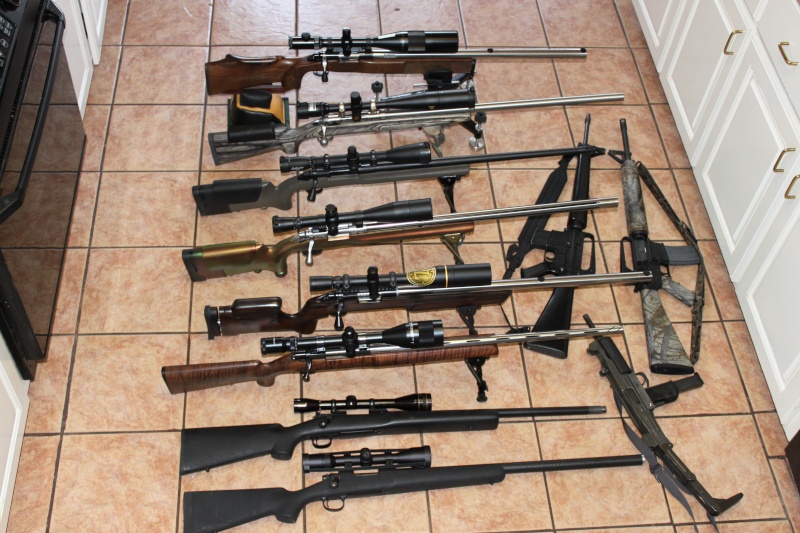 From top to bottom:
Rem. 700 6mmbr, Nightforce 12-42 scope:
Brand new savage f-tr .308, leupold 8.5-25 scope:
HD Rifles 30-06, Pentax scope, H&S tactical stock:
Rem. 700 .308 leupold 8.5-25, scope H&S tactical stock:
Rem. 700 308, Leupold 8.5-25 scope, Bell and Carlson Tactical stock:'
Smith and wesson 1500 .219 donaldson wasp, tasco tactical scope:
Winchester stealth, .223 AI, Leupold scope:
Rem. 700 270 WSM, Zeiss scope:
Colt SP1, .223:
Bushmaster AR-15:
Uzi, 9mm, semi auto
Moving 1 of my gun cabnets and thought would be good to take picture of some of the more interesting guns in it, heavy barrell guns built by myself, me and my son shoot in f-tr and open class matches. 600 and 1,000 yards.