Discussion Starter
·
#1
·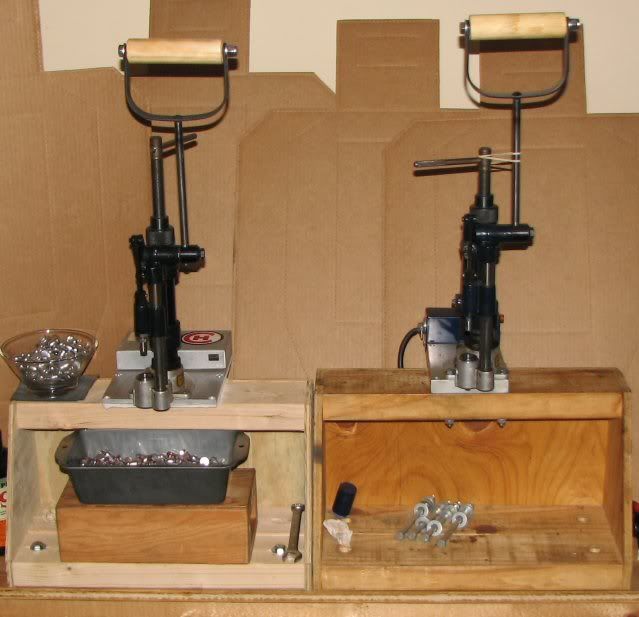 My 2 Star sizerlubers. The one on the right is my original Star, and the other is one I bought from a shooting buddy many years ago.
Just this week I got the shovel handles. MAN.... they work (feel) SO MUCH better than the original handle. Magma Engineering sells the handles for $34. I should have bought these years ago....... The Stars are not mounted this close, this is just for the picture. I don't have room to mount both at the same time.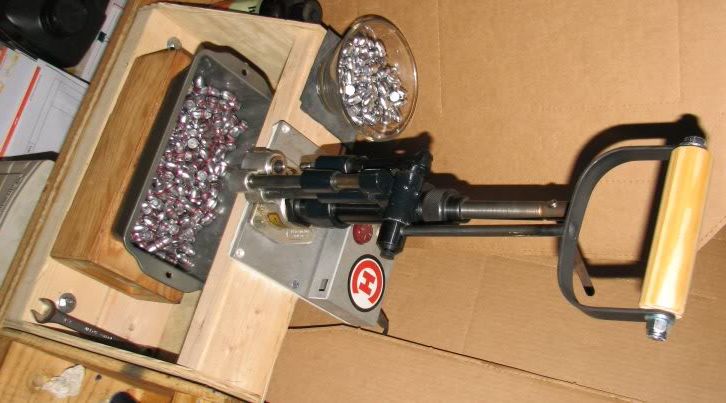 Tonight I set this Star up for 45cal bullets. The bullets cast at Beladran's casting party a few weeks ago. This Star has a C-H heater and the other has a Magma Engineering heater. I use this Star with Red Rooster lube and the other with Blue Angel lube.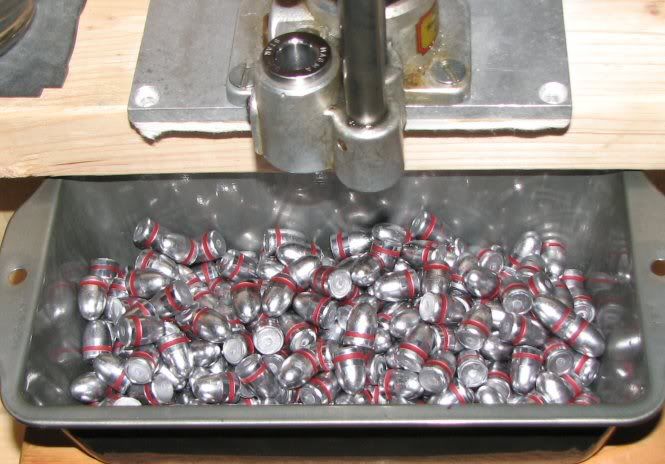 The 45cal - 230gr RN bullets sized to 452". I still have a few more to size, then time to cast again.
The other Star is setup for 40cal bullets which I sized about 700 last night.
Now for the promo.......
In the first & second pictures show the Star mount box Bubba-T made for me. I gave Bubba-T dimensions for the original box that I designed and made many years ago. Bubba-T made 2 boxes, so if Beladran or Hammer needs one, its yours........ You can thank Bubba-T.
.