Discussion Starter
·
#1
·
I took my wife and 2 of my kids to the range this morning to do some plinking, but mostly so I could shoot my new 9mm. I shot 50 rounds of Blazer 115 gr FMJ and 100 rounds of Winchester 115 gr FMJ. I didn't care for the Blazer. I didn't like the aluminum casing. It shot fine except for when my thumb got in the way of the slide. Actually, my thumb got in the way several times (you'd think I'd learn after a couple times). But one time when the slide really bit me, the next round didn't chamber. Probably my fault.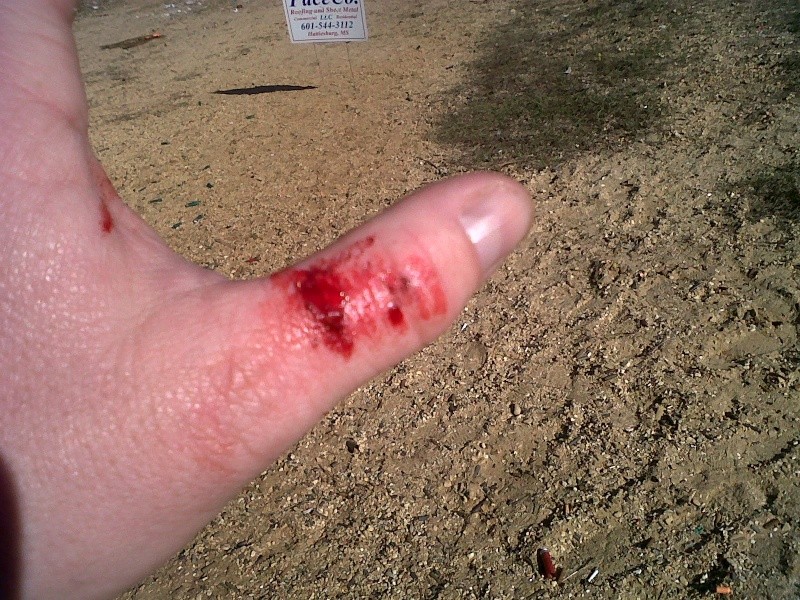 So I bought the 609 as a CCW. I've been learning a lot from here and other places on the internet. After practicing with one eye vs two eyes, I've decided that both eyes open is faster and just as accurate - maybe more accurate at close distances. I was able to get this grouping at 7 yds with both eyes open. I was looking down the top of the barrel, but I wasn't really aiming with the sights. I was able to notice my shot placements that close and just kept it pointed in the right direction. I was able to deliver all 13 rounds in under 10 seconds. This target has a 7 1/2" outer circle.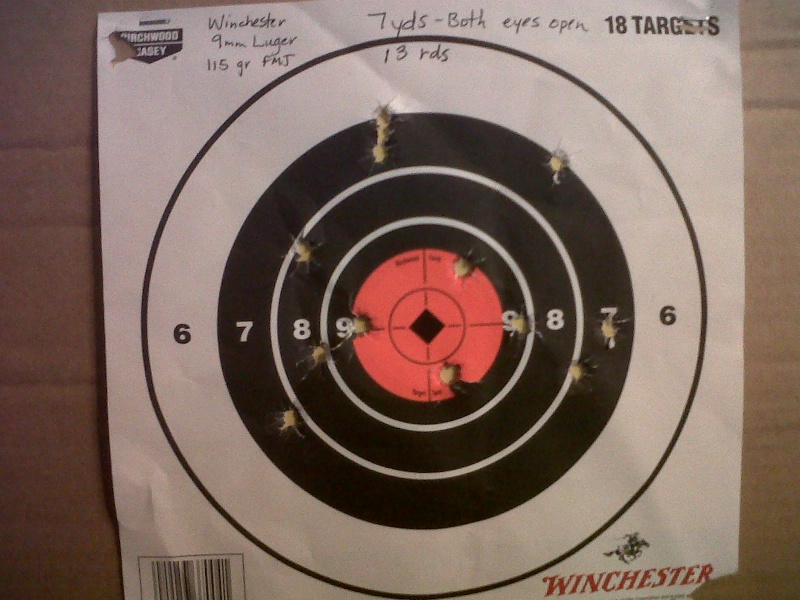 Moving out to 15 yds, I couldn't even hardly hit the paper. I was aiming with one eye, really taking my time, and was hitting 8 inches low. That was frustrating. So I sat down at the bench and steadied my hand on the table. I took careful aim for each and every shot and came up with the following. BTW, by this time I was already aiming for the top of the orange dot. This target has a 12" outer circle.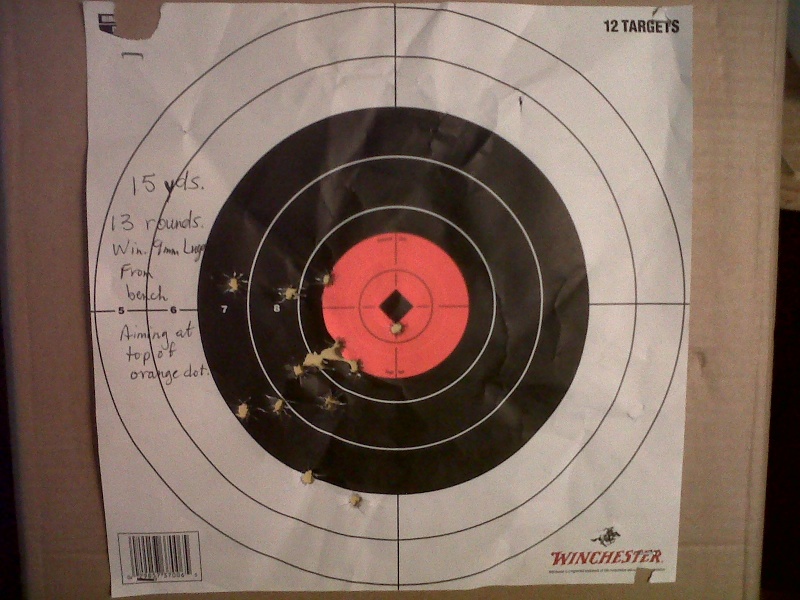 So my conclusion for today is that at close range (7 yds) I feel I would be able to discourage a threat. Increase the distance, and I need more practice. Either way, I need to remember to keep my thumb out of the way. If anyone has any pointers or words of encouragement, I am a good student.