Discussion Starter
·
#1
·
THE FLIER – What Excuse do you use?​
You know how it goes. You're out at the range really popping them in there.
Now, I know you wouldn't want to be showing off, but, let's face it, it doesn't hurt to humbly impress the folks once in a while.
And then it happens.
Oh no!
Out of nowhere.
That unexpected flier. Phooey!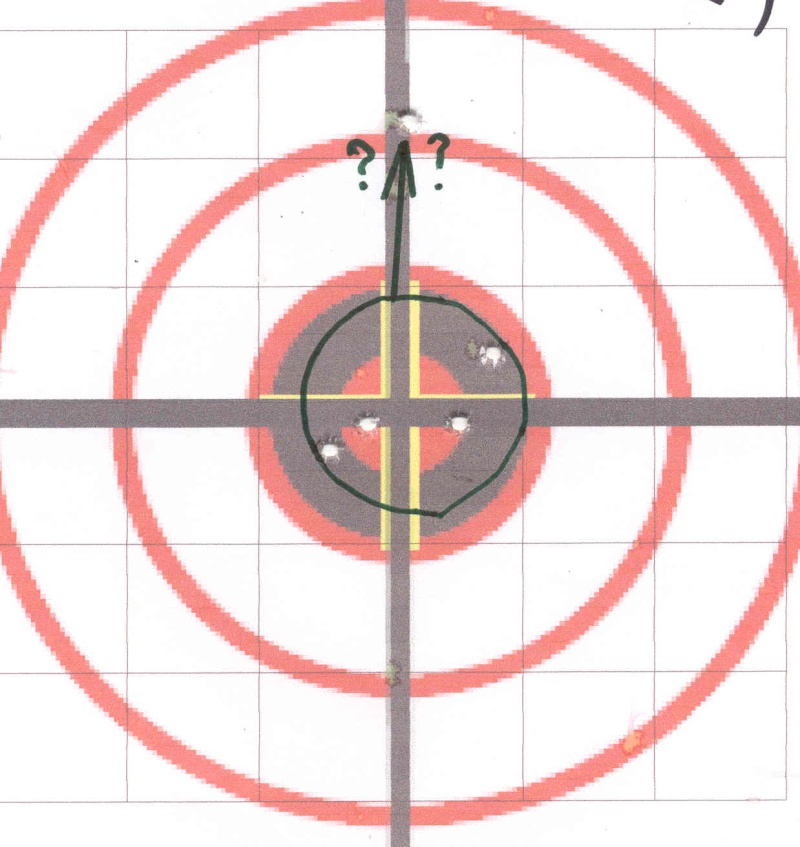 Now what do you do?
You sure would like that target to sort of surreptitiously disappear. But that's not possible. There's always someone looking over your shoulder asking, "How're ya doin'?" And then you see their eyes drift on up to that errant round and hear the dull, "Oh", as they walk away.
So what we need is some input from you.
How about sharing with your fellow MS-G-O'ers what kind of tale you tell to explain those wandering holes...not only for those mild meanderers as shown in the picture but those really wild ones that cause you to draw up in astonished wonderment.
If for no other reason, I need some new excuses!