Discussion Starter
·
#1
·
Yesterday at the practice match at Magnolia I planned to shoot my custom 10/22 for the first time in a match. Got my mat and gun layed out and Captain was asking if we were ready. At this point I realize I forgot to being mags. Single loading the 10/22 is not too bad if you have a bolt release installed. Still, I was pissed at myself.
Then my next bright idea was to shoot Wolf MT ammo UNTESTED in the 10/22. Well, the match clock has started and I am shooting my sighters. Bullet holes all over the place.... So I jump up and run to the truck and grab some Win "WB" and get back into position (remember the clock is running). What seemed like 10 minutes had passed, but was only about 5. Then comes more OJT of single loading a 10/22. Got my 20rds for score off with only a few minutes to spare.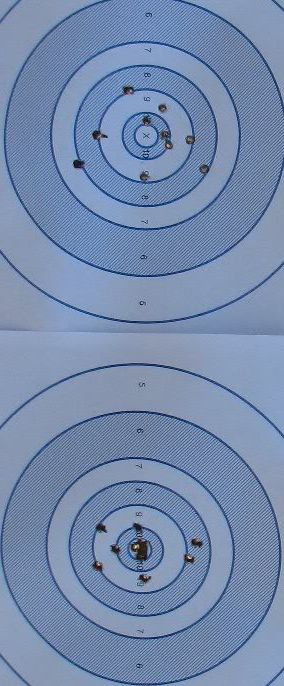 As you can see on target 1, I was flustered. The "10 minutes left" call was given as I was finishing target 1 so I slowed down on target 2.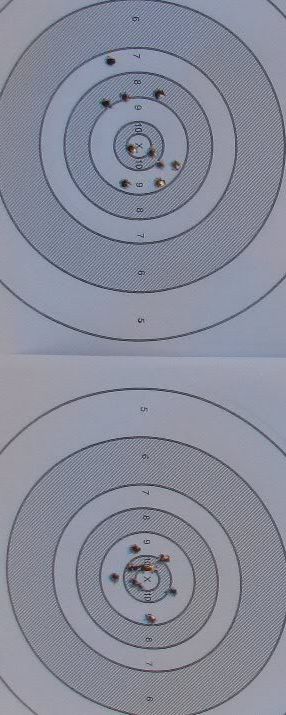 Not sure happened with target 1 on string 2..... I still think I shoot my first targets too fast.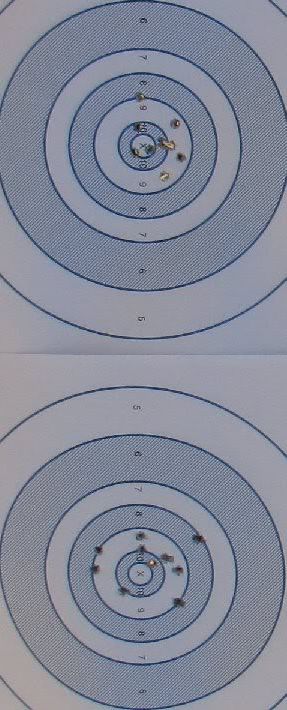 Here I think I was getting tired on target 2. Started good on target 1 and dropped the ball on 2......
The GOOD.... I am pleased with my score shooting the 10/22. I learned how to improve.
THE BAD..... Forgetting the mags and shooting untested ammo.
The UGLY........
After the match I went to another area to zero my new BSA 4-12 scope on the SIG 522. The target is at 25yds and I can't get the scope to focus on 12X at that distance. Please note, this is BSA's bottom of the line 4-12 scope (heck, it came in a blister pack...
). At 50yds, 100yds and beyond the scope is focused clear. So I continue to zero at 25yds, but the scope placement didn't feel right as it did when I installed it. So then I moved the target to 50yds and continue to zero. Now I want to shoot standing at stuff on the 50 and 100yd berms. I shoulder the 522 and look through the scope. What the hell is going on here.... I can't get a decent view through the scope. Then the light bulb appears over my head....... The WHOLE time I had been shooting.... my DUMBA$$ self did not extend the stock. Now that is UGLY...................
.