Discussion Starter
·
#1
·
Well.... Magnolia Rifle & Pistol Club's FY2010 has started. The weather was GREAT and a bunch of members came out to enjoy a day at the range.
I do know that IPSC, ICORE, Renegade Steel, and Hi-Power demo-ed their programs. Maybe others... but I didn't get a chance to go see them. Busy with member renewals, a BOD meeting, the member's meeting, door prizes, shooting a CANNON, and the Range & Usage Safety Course (and shooting a CANNON again...).
Here are some pictures from today.......................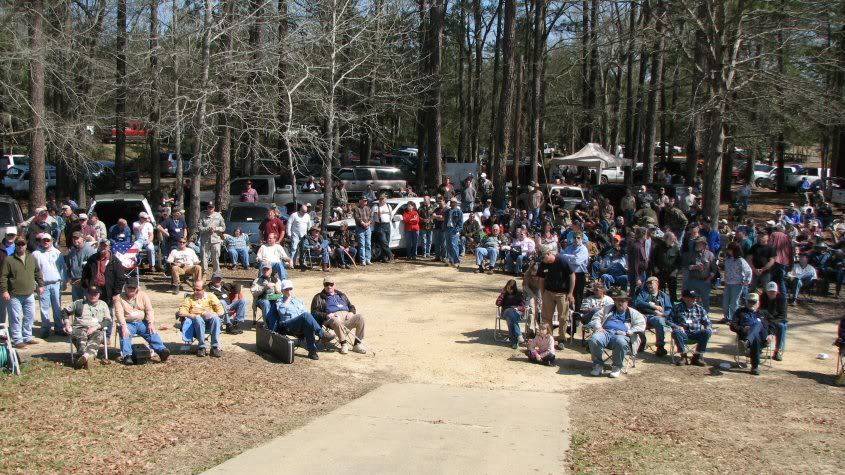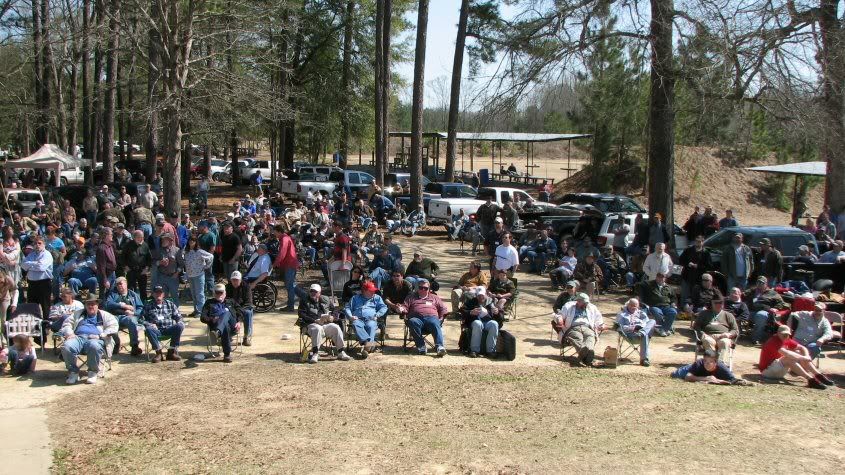 Many more members were there, but not shown. I estimate about 350 members attended today. Over 600 pre-paid for 2010, and we picked up about 80 new members today.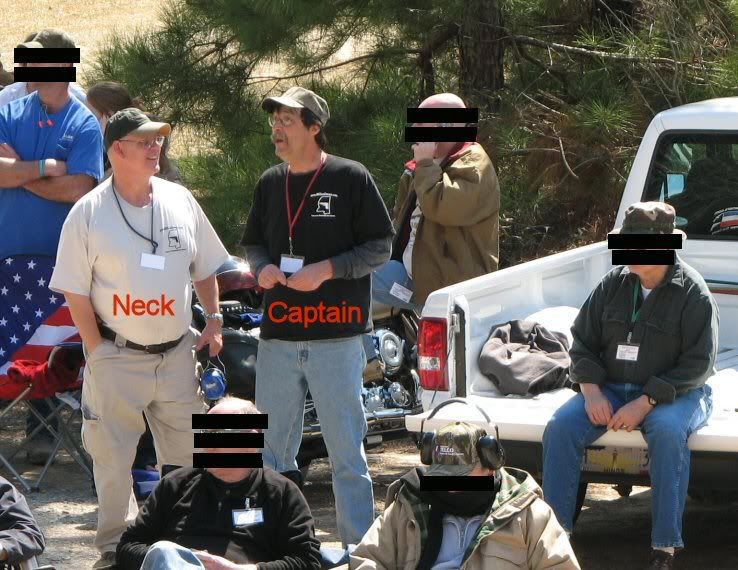 Who are these guys...? I think they slipped in because the gate was open.......

Hammer was also there and talked to the membership about MSGO and the Meet & Greet at Magnolia on May 8th. Plus Hammer said he and other MSGO members handed out a BUNCH of MSGO cards. (Hey Hammer, where are my new MSGO t-shirts...?)

Between the door prize drawings and the Range Usage & Safety Course, I got to pull the chord on the cannon the Civil War guys had there. My first pull was a "dud", but the other two were FRIGGIN GREAT ! ! !
Take a lookie................
http://www.youtube.com/watch?v=6hrwTM3eK-4
I want to thank JP (buddy from work) and the Civil War reenactors (46th Mississippi) for again setting up camp at Magnolia during the Annual Meeting (and battling the Boy Scouts
). I still think they should load that cannon with paintballs and "work on" the Boy Scouts......
Unlucky me didn't win any of the 25 guns and a bunch of other door prizes today. However, I did have a lucky ticket (1 of 4) to win the opportunity to SHOOT a CANNON. Made my day................
.