Discussion Starter
·
#1
·
Well the trip was great. Fun AND Educational. Met up with DMC49 about 5am and headed up that way, good conversation, time flew by we were there before I knew it. Same on the way back. Went in and first thing was to check out the Kimbers. I had decided to buy 2, one of the so called "NEW" ones and one of the rusty ones. After looking at all of the new ones I changed my mind. Every one of them had gouges, not scratches, gouges and most of them were the length of the stock. D was looking for his so I walked over to the rustys and he had found several with hardly no rust and with very small or no scratches. Found two, one that D had set aside which had a scratch so small and light I had to put my glasses on to see it and (Like neck said about his), I wiped off the surface rust on the bolt with my finger. Found the second one with no scratch and same with the surface rust. Actually, like all the people I spoke with said, none of them were really rusty. Got those two. Then went looking for a Garand. After gleaning info from a lot of people here I had pretty decided on what I was looking for, an HRA Service Grade. Well, they only had 5 of those, mixed matched and looked terrible and the best barrel readiing was muzzle 2+/throat 3+. Decided against getting one and DMC had started looking around. He found some Springfields that looked pretty good. By that time I had been through the HRA Service Specials and seriously considered buying one. I didnt much care for the CMP stamped stock though. Then D called me over and showed me what he had found, it was a Springfield Field Grade which looked pretty good. I got the gauges from Leon and we took measurements. Muzzle 1+/throat 3. Looking at it I decided to get it. I took it over to Leon behind the counter and asked a couple of questions about the readings and he measured the barrel and said the gun was service grade standards and that the barrel readings are what you would find on a new barrel and pulled out a new barrel and showed me that the readings were the same. I then bought a box of ammo and mentiioned to Leon I was thinking about buying a bayonet. He pulled out his book and gave me a quick block of instruction on bayonets from Pattern 1905-1950's. Only took a few minutes and I learned something. So we checked out, D bought us lunch and we headed back. Good trip.
'56 Springfield. Matching Barrel and Reciever. Reparkerized.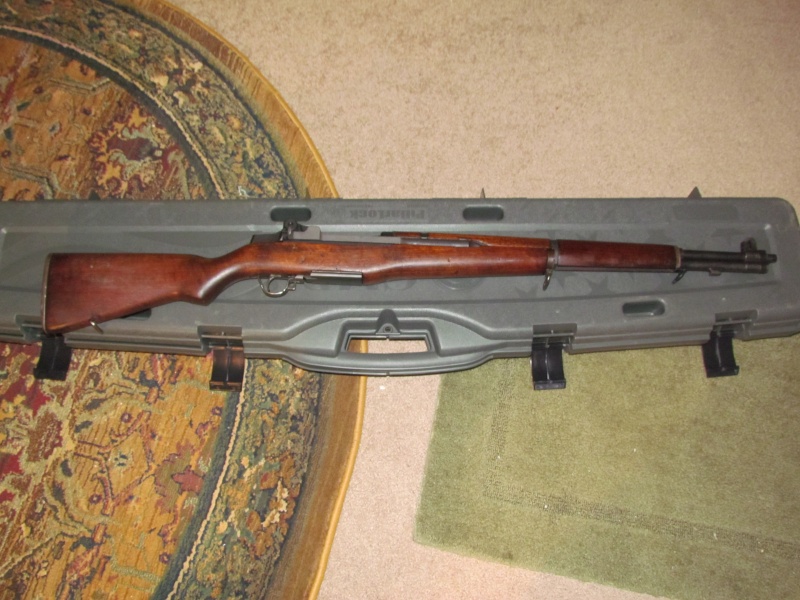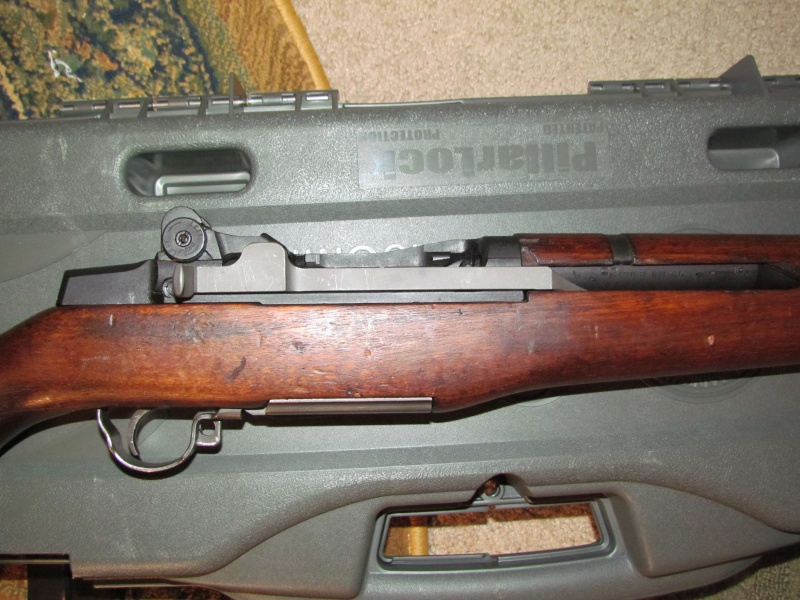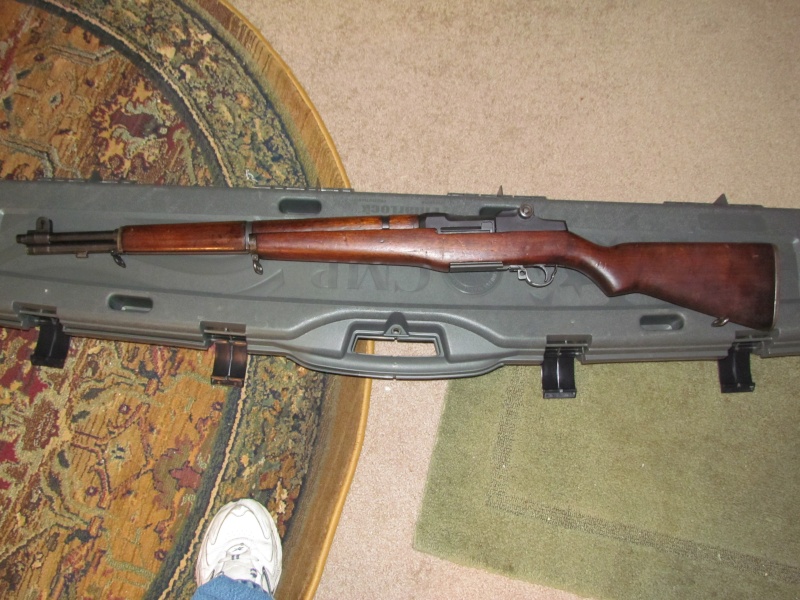 Kimbers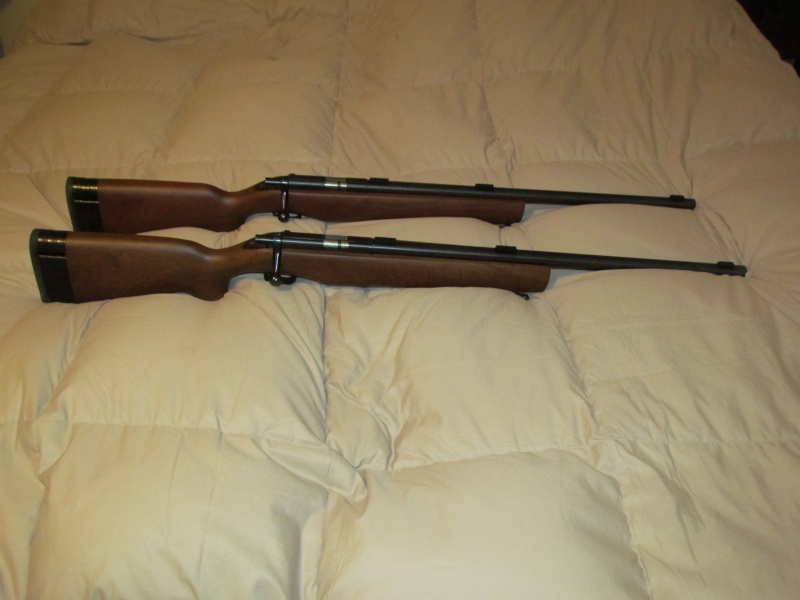 Heres the scratch on the bottom one.