Discussion Starter
·
#1
·
Well, with my acquisition of 1000 Berdan Large Rifle primers, it was time to see what I could do. Sorted through all my scrap range brass (wish I had collected more) and found several hundred 7.62x54R (Russian) Berdan primed BRASS cases. The very first thing I noticed was that some of them had a very larger primer while others seem to have a much smaller primer. Since I had Berdan Large Rifle primers, I started with the ones that seem to have the largest primer pocket.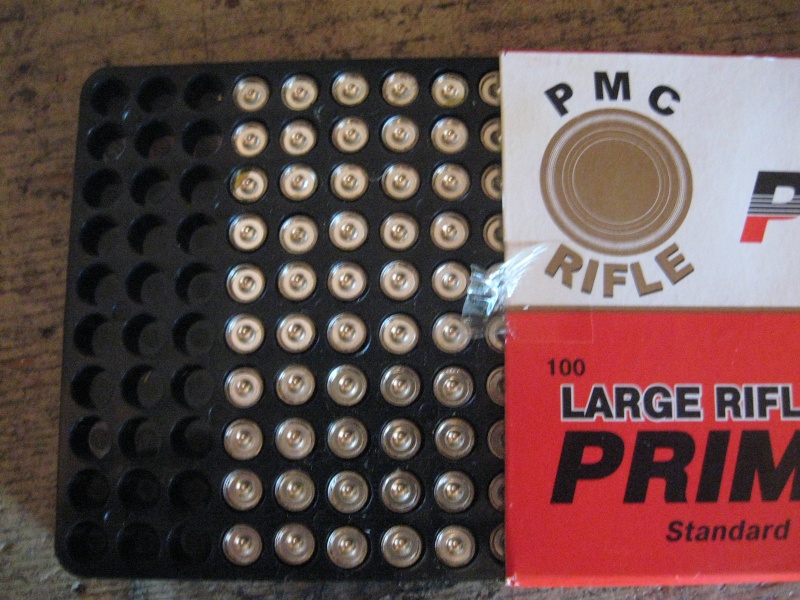 Step 1: Removed the depriming pin from my sizing die (using Lee 7.62x54R dies) - got to remove the depriming/decapping pin because these cases are Berdan primed -- do not want to break a pin.
Step 2: Resized the cases as I would normally do with boxer primed cases - used RCBS case lube and they just went into the die without the first hint of a problem!
Step 3: Now it was time to "attempt" to remove the old spent berdan primer from the case. This part was a lot of trial and error ... You have to have someway to hold the case so you can work with it. I had an old Lyman used M1 30Cal Carbine 30.06 bullet seater die and removed / unscrewed the bullet seater plug from the top of the die. The 7.62x54R case dropped right in. You could also drill a hole in a thick wooden block and accomplish the same thing - just need something to hold the case so you can work with it.
Note: Used the M1 Carbine seater die to deprime several 7.62x39 cases ...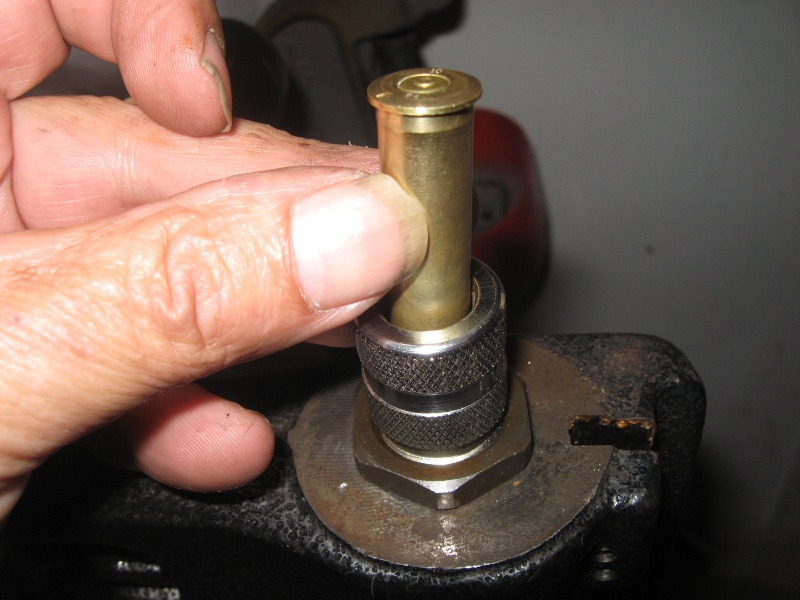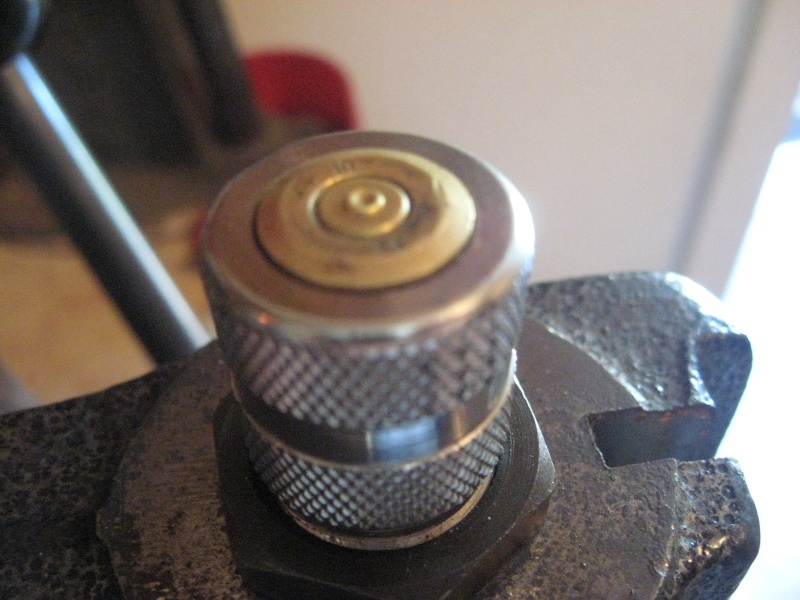 Step 4: Now that you have the case secured, you need a small piece of steel with a semi-sharp point on it. These was the frustrating part ... I tried several different steels (bolts and files) and all seemed to break after a few attempts to deprime. Found this little piece sitting in my tool box and ground it down with my bench grinder so it had a semi-sharp point to it -- it saved the day ... need HARD steel!!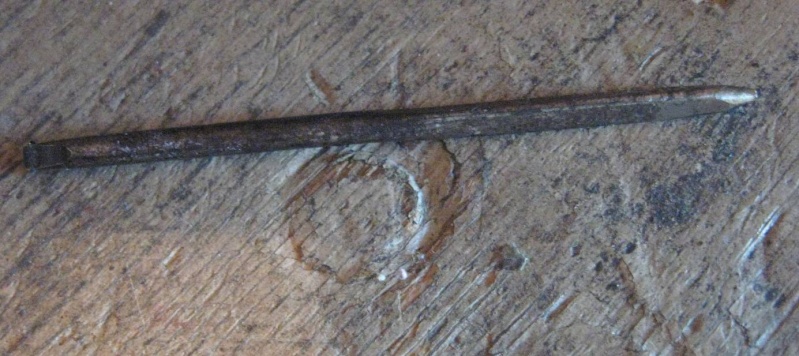 Step 5: Using the location where the old primer was indented by the firing pin strike, place your steel rod at an angle and using a small hammer, penetrate the old primer -- don't be lame with this step - bang it so it penetrates pretty good.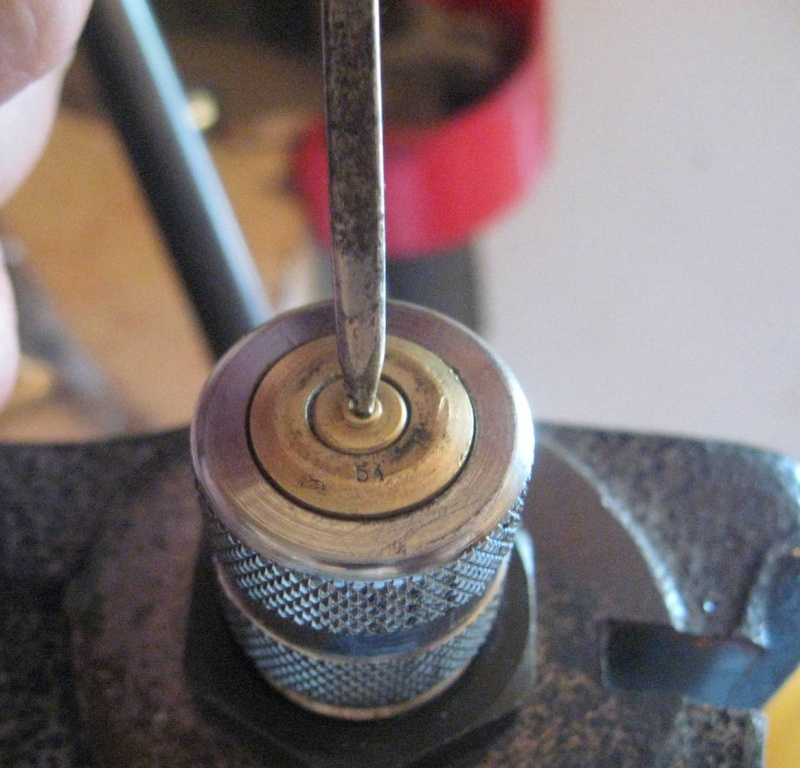 Step 6: While the rod is inserted into the spent primer, push down on the rod. Most time the old primer will pop out ... other times you may have to reinsert the rod at a different place and/or angle.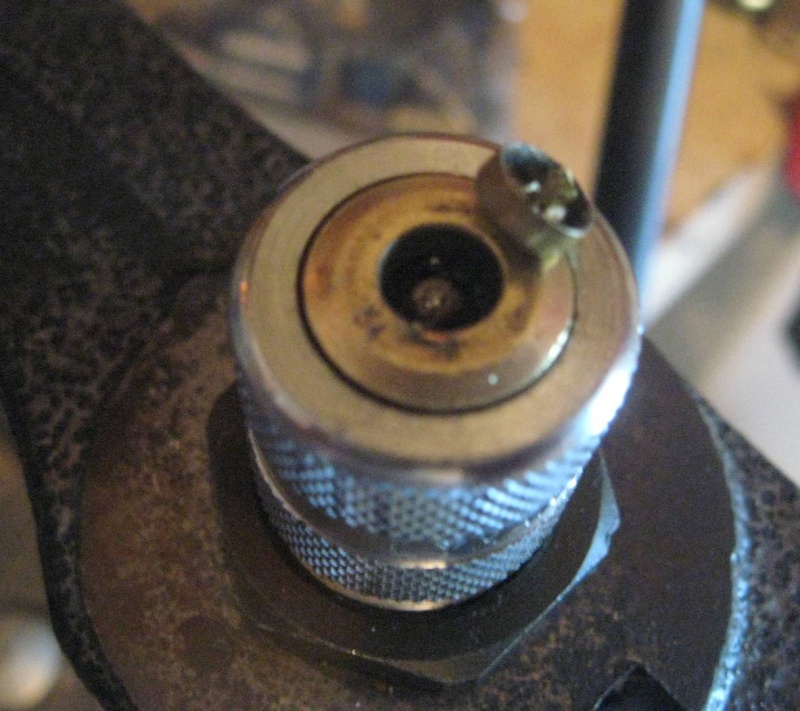 NOTE: Time to prime the cases with a new berdan primer. Remember me saying above that there were cases with large primer pockets and some with much small pockets and I decided to start with the largest because I had berdan large rifle primers? Well, the largest were WAY, WAY too large for the berdan large rifle primes – actually, it was the ones that looked "small" that took the berdan large rifle primers. So I had about 80 pieces of brass ready to go that would not accept the berdan primers I had!! Back to Step 1 using the brass with the smaller primer pockets!!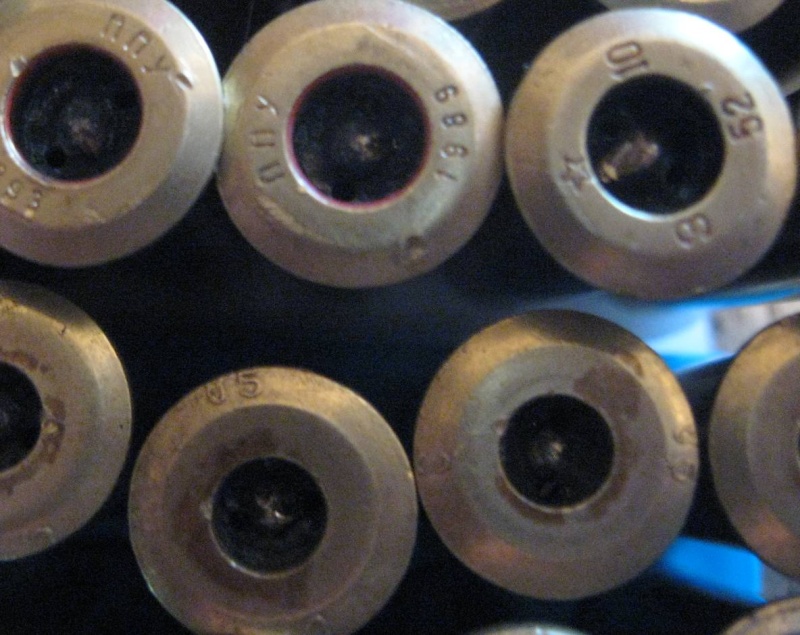 Step 7: Found that the primer pockets had a little crimp in them. Use a chaffering tool and removed the crimp.

Step 8: Placed primer in primer arm on press and primed cases as normal. Some took a little more force than I am use to – but they seated tightly. Now my cases are sized and primed and ready for some boolits.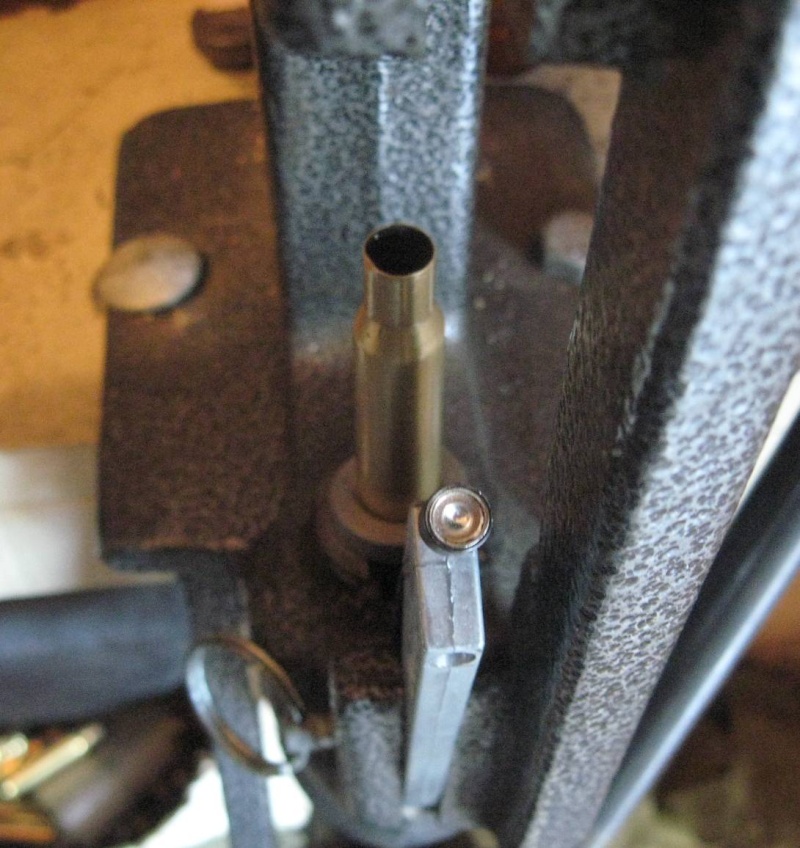 Step 9: Had some 136 grain boolits already casted – ran them through my .313 sizing die, lubed, and added a gas check …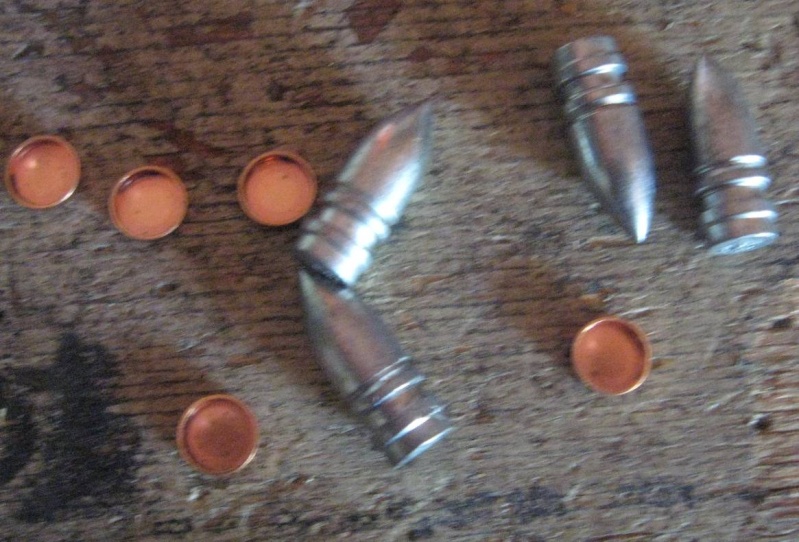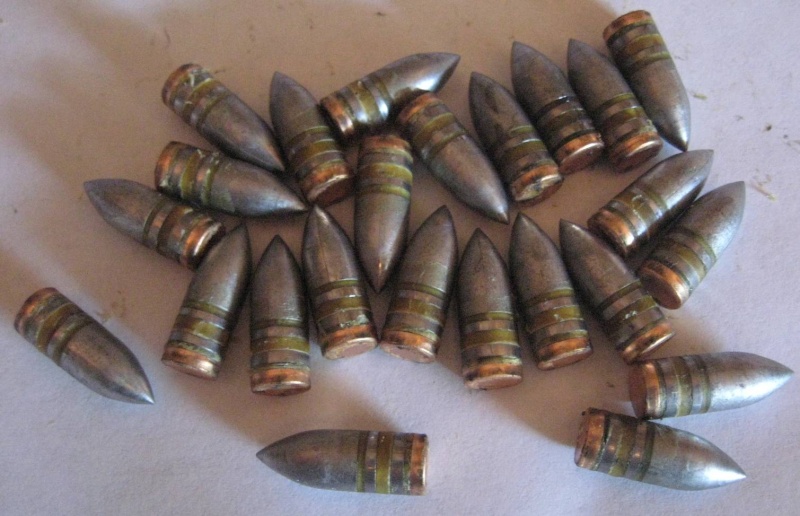 Step 10: Now ready to load …. Want get to this stage until Friday at the earliest!! Will keep you posted on my quest!!