Discussion Starter
·
#1
·
I have a Webley Mark I .45 ACP revolver. It uses 3 shot half moon clips. The revolver was made in 1889 and it was designed for Black Powder. I checked the groove diameter of the barrel by driving a lead slug down the bore. It measures .4515". The cylinder throats also measure .4515". I am going to use 200 gr cast lead bullets and 3.5 gr Bullseye. This should give me 660 fps and be of low enough pressure to be safe in the 131 year old revolver.
I fired the load mentioned above and the accuracy level seems to be between 2.5" and 3" at 25 yards. That is not too bad with this type of revolver. I may try a heavier bullet to see if that increases accuracy. I have a 255 gr bullet mold and I would try 4 gr of Unique with that bullet.
It is a lot of fun, working up loads for older firearms.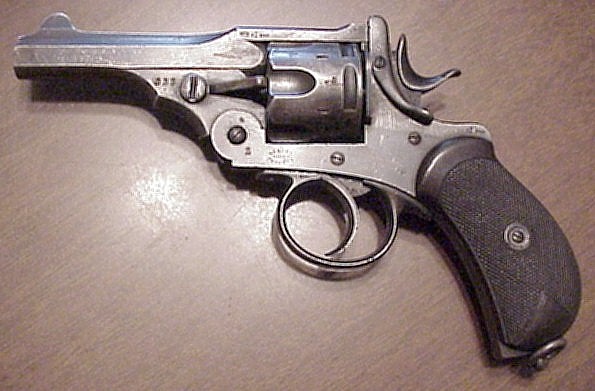 Doug