·
Gatekeeper to my corner of Hell.
Discussion Starter
·
#1
·
Went by Academy to get my wife some new running shoes, but this is what we left with... :thumbup: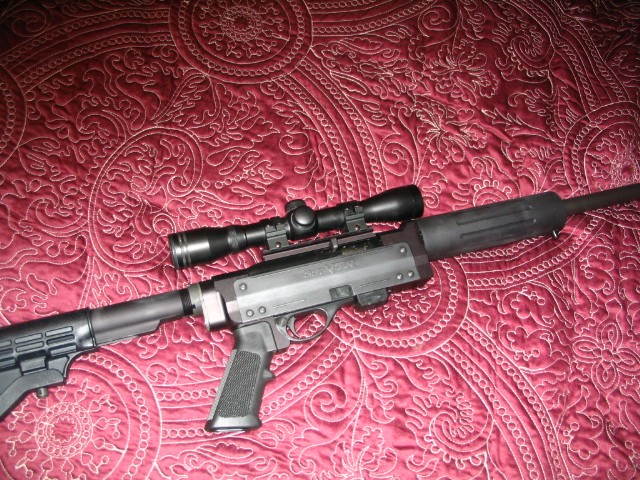 A Remington 597 VTR .22, I had been thinking about getting an AR style .22 for a while. Handled the Colt AR .22 it felt like a toy, the only model S&W M&P 15-22 they had in stock, had a 4 rail forearm which I hate. The Remington just felt better. Threw the cheap BSA scope on it for the picture. Looking a red dots and halos now.