Discussion Starter
·
#1
·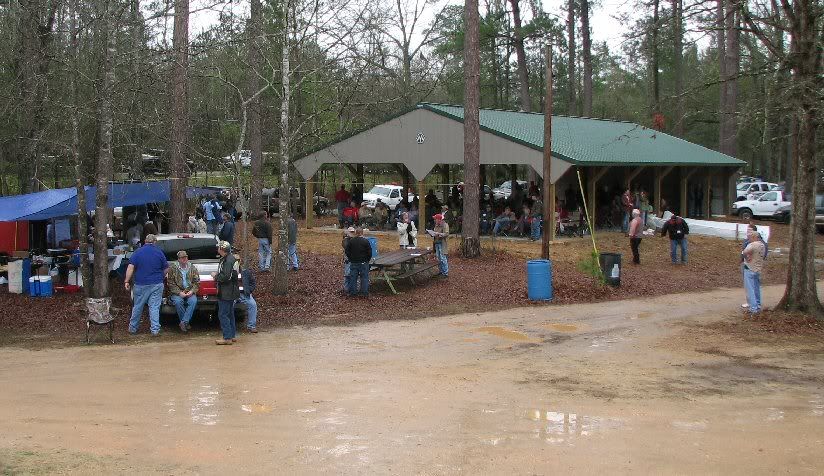 Before the HEAVY rains came through it wasn't that bad. The ground was wet, but people could move around....
Then the bottom fell out......... Notice the LARGE puddles. The Boy Scouts (under the blue tarps) got flooded out at the end.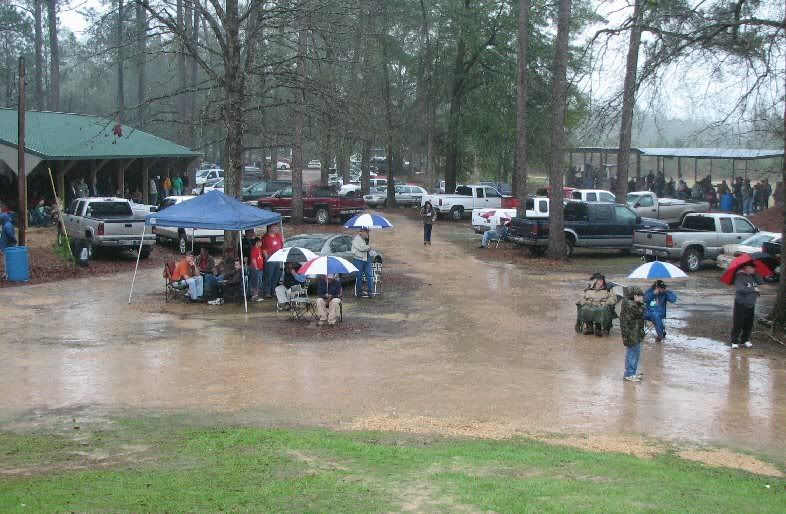 Umbrellas and water puddles everywhere.................
Between the many claps of thunder.... the Civil War cannon fired off a few times (in the rain).
The noise of the heavy rain hitting the tin roofs drowned out our PA system. We had to add cellphones at each location.
For the past many years Magnolia has been lucky with good weather during the annual meeting. This year is a little payback from Mother Nature......
In 2003 the annual meeting was delayed 2 weeks due to the range being flooded.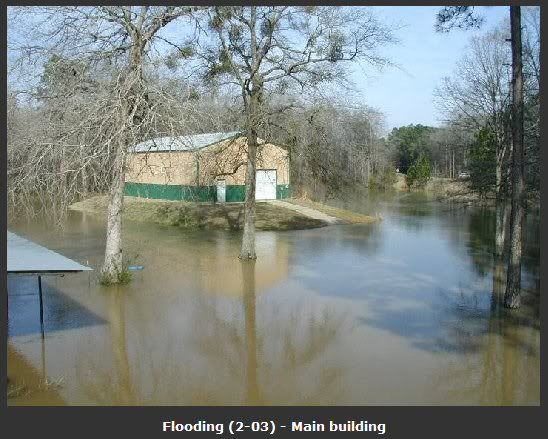 It actually flooded twice that year. Now you see why the building is on that 7' tall dirt pad....
Maybe next year we will go back to nice weather................
.