Discussion Starter
·
#1
·
Went Sat. am, several things I was looking for. Came home with this: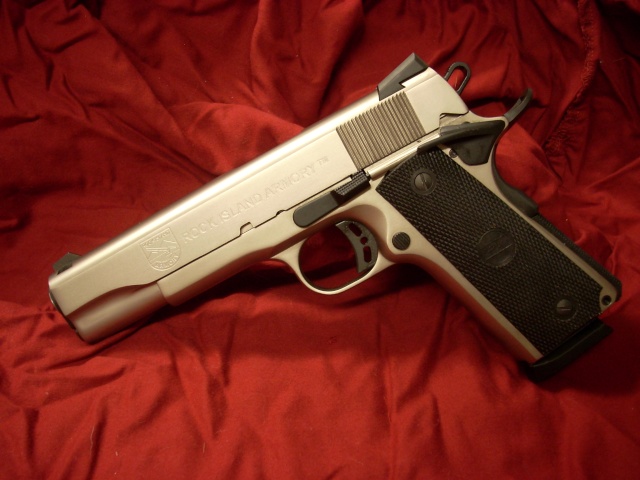 My first 1911. Rock Island Full-size Tactical in matte nickle. Was wanting the black duracoat version, but this is growing on me quickly. Everything seems real tight, and the fit and finish is way better than I expected. Looks like stainless, hope it holds up. The safety is a little chintzy, but that's the only negative so far. It will be a few days before I get to shoot it.
Got it from Collins Pawn. He was doing good business, had 4 applications back-to-back while I was there. Good prices = good sales. $513 OTD which is as good as you'll get on GB or anywhere else I've found. Picked up a couple of Wilson mags. Now the fun begins...