Discussion Starter
·
#1
·
My wife loves to fish .. she likes to squirrel hunt and has been squirrel hunting for many years. We have done much of our squirrel hunting around the Summit/McComb area over the years chasing them little gray squirrels. One day a couple years ago, she mentioned that she wanting to kill a Black squirrel and I told her that we could do that. We made several trips to the Delta WMAs - Mahannah, Shipland, Sunflower, Twin Oaks. Each time she saw and shot squirrels but they were all Reds with a couple grays mixed in. I would take a couple Black ones along with some Reds ... but she just never saw a Black one!
Last Thursday night we were talking and she brought the subject up again. I told her we would try Mahannah again Saturday morning; and we did. Got there just before daylights and headed in the woods. She found a nice place to sit and I wondered off (as I usually do). I had not left her 5 minutes and I heard her shoot - 1 shot. I waited a few minutes and just could not sit still without knowing what she had shot at .. walked back over to where she was and she said - I got him! Yep, a nice big Black buck/boar squirrel. She was thrilled!!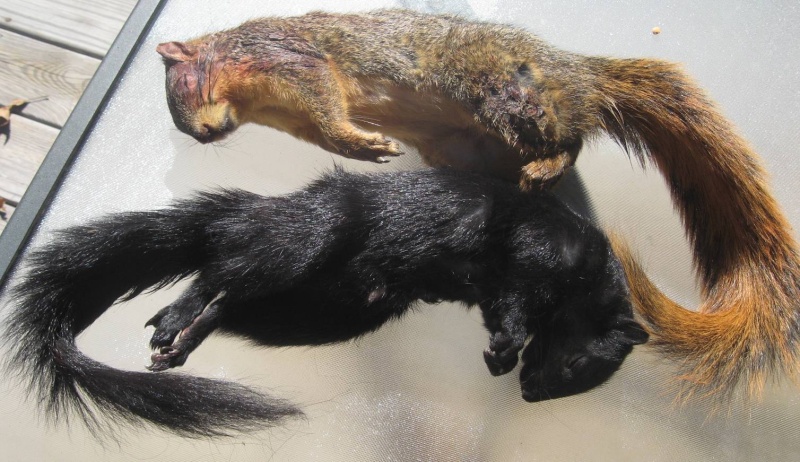 Since the quest had come to an end, I asked her if she was ready to go! She said she wanted to kill another one!! Well she did not get another Black one but did manage to put a nice Red one on the ground! I picked up 2 Reds with my 10/22 and we departed the woods about 10am.
A good day for the wife!! .. and me as well!