Discussion Starter
·
#1
·
Guess I should blame this on Ed Hunter.
Actually, I should be THANKING Ed for his research and sharing on this topic. Also all the others who have shared on numerous threads.
I, too, have climbed on the .380 bandwagon. Got this from RobertM last week
Made it to the range Tuesday, but I had a brand new shooter with me so didn't get to do much with it. Did run a box of WWB through it without a hiccup. By the third mag I could at least put all 6 rounds on the 8 1/2 x 11 target at 7 yards. Not going to win any competitions but okay for starters on a SD gun. The trigger was a pleasant surprise. Fairly light, very smooth. When dry-firing though, it goes "boinnnggg" like a cheap toy
Should have my carry permit in a week or so, so this little gal will be riding in my front pocket in the DeSantis Superfly.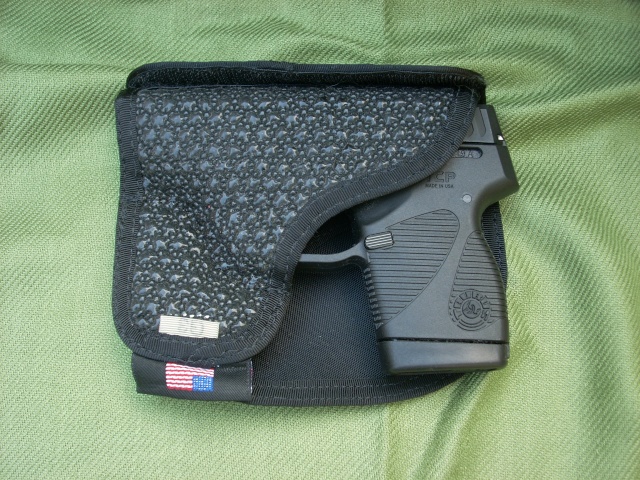 I toted it around the house for a couple of days and I really like the holster. With the flap on it it doesn't print at all. In khakis you have to really look to notice
anything
in the pocket. You instantly forget it's there. It's easy to grasp & draw, and the holster really stays put. I think I'm going to be very happy with this combo. Yeah, it ain't much firepower, but
something
is better than
nothing
.